A Look at the Old Vancouver Historic

Railway



Thanks to the City of Vancouver and the many volunteers, Vancouver British Columbia's Historic Street Cars have been beautifully restored!  The countless hours volunteers devoted to restoring and bringing back to life one of Vancouver British Columbia's  important pieces of history, is a dream come true!
The Transit Museum Society successfully restored two of the City's historic streetcars.
What an amazing accomplishment and the streetcars were able to operate successfully once again! Have a look at this nicely done home video and take a ride on one of these beautiful streetcars!
View on …
The Transit Museum Society of Vancouver, British Columbia was established in 1986 to restore, preserve and operate historical vehicles significant to the history of public transit in British Columbia.
As a past Vancouver City Transit Bus Operator, I am excited about this achievement and my hats off to the many volunteers who made this possible. If I was still living in Vancouver, I most certainly would have volunteered to assist in this great endeavor.
The Downtown Historic Vancouver Railway Cars Restored



These exciting cars began operating on existing railway tracks during the weekends and holidays.  The tracks ran between Olympic Village Station in the City to the Granville Island Station.  A very popular tourist attraction and local marketplace.  The area is known as South False Creek in the heart of the City of Vancouver.
It is a picturesque part of this beautiful city running along the inlet of False Creek which is fed by the Pacific Ocean.
The railway began running an exclusive express service with no stops in between, making for an exciting ride for tourists, locals and in particular … children!  Since service began once again, it instantly became a huge hit, especially for kids. As the train runs down the track, the conductor blows the old whistle, making children run to their parents in hopes of taking a ride on this new foreign looking train running down the tracks!
Taking A Step Back In Time!
The two beautifully restored rail cars are from days gone by. The oldest was built in 1905 and ran along what was known as the Steveston lines many years ago in the South part of Vancouver.  The second street car was constructed in 1912 and it used to run in the eastern part of Vancouver to New Westminster, BC.
It is exciting to see the rail cars running once again and was great for the City to bring back some of its history.  I have always been impressed with San Francisco and their street cars and other historic attractions they have for tourists and locals alike.
So if you are a local resident or if you and your family are planning a visit here and are searching for some Vancouver attractions, then be sure to check with the Transit Museum Society to view and possibly take a ride on the town's newest attraction … the Vancouver Railway!
* Update *
In 2012, unfortunately the Rail Service has been suspended by the City due to budget restraints. It is presently in search of corporate sponsorship in hope of running once again! I am sure the Transit Museum Society will make this happen one day soon and the service will be proudly serve one day soon.
Stay tuned! 🙂
Informative Vancouver Railway Links
A short example of some of Vancouver's fine history and the many things for you and your family to do when visiting!
If you are Serious About Your Health, particularly during travel, then have a look at this amazing health supplement my family and I have been taking for years. It involves one of the most important ingredients in our bodies – Glutathione!
I am proud to be a RobKellerMD Natural Health Products Affiliate and always enjoy sharing my story with others! Just click on the Banner Below or Check Out My Recent Posts on the Benefits of Glutathione For Healthy Travel , as well as The Best Glutathione Supplement for more detailed information.
Doctor RobertKellerMD Health Supplements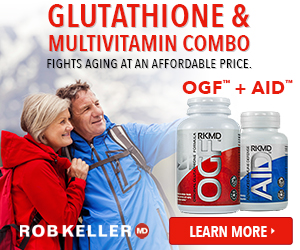 Learn much more about this exceptional health supplement and their other line of wonderful products, by visiting their
Official RobKellerMD Webpage
.
If you prefer, just click on the RobKellerMD Colorful Banner above and it will take you directly to their official website as well.
Receive 50% Off on Any of their wonderful health products through Dr. Keller's website, Contact Me Directly for an Official Coupon Code to receive a 50% Discount on Your First Order and a 30 day, empty-bottle guarantee.

If you have any questions regarding ordering or this product, don't hesitate to send me a note via my Contact Page and I will get back to you as soon as I can. I'm always happy to share my story and experience with others! 🙂
* As an Affiliate Member, I do receive a small commission for sales, which in turn, help me to maintain my travel blog and contribute to one of my favorite world-wide charitable organizations called Kiva.*
"Helping Those In Need … Help Themselves"
Please Note: The information contained within this website has not been evaluated by the USA Food and Drug Administration (FDA). RobKellerMD Nutritional Supplements are not intended to diagnose, treat, cure or prevent any disease
Safe & Healthy Travels!
If you enjoyed reading this article, make my day and share it with your Friends by clicking one of the Social Media icons below. As well, Never Miss a New Post or Update – Subscribe Below to Receive My New Colorful Monthly Email Newsletter! Or if you prefer, visit My Newsletter Page
Thanks 🙂