Visit Whistler RV Park and Campground
On our recent visit to world renowned Whistler British Columbia, we had the pleasure of camping at Whistler RV Park. Situated just minutes south of the Village, the park is ideally located for some of the most spectacular scenery you will find in the area.
Mountain views and sunsets that will leave you breathless!
Picture Perfect Setting at Whistler RV Park
The park is located just a half mile or .08 kilometres north of beautiful Brandy Wine Falls Provincial Park. The access road off the highway is a 1 kilometre climb up a very wide paved road. Recreational Vehicles of any size will have no difficulty what so ever making the climb and it is definitely worth it!
The view in the park is stunning!
Valley and mountain views combined with mountain fresh air make this a perfect camping destination for all types of campers.
Full Facility Campground
There is plenty of room available offering 102 sites including tenting, full hook ups with 30 amp power, water and sewer, back in and pull thru sites.  Whistler RV Park is highly recommended with a Woodall's rating of 4/9.5*/8.
The grounds were very well groomed and clean at all times by staff on site.
The park is set up for campers of all kinds. There's a separate well – groomed densely tree drive in tenting area. In this section you will find an attractive out building housing very clean hot showers, washrooms and outdoor dish washing facilities.  This building is also equipped with handicap facilities as well. There are also fresh water taps available throughout the park for your convenience.
Need to do laundry? No problem, there's a nice clean laundry building conveniently located in the main campsite area.
Free Wi-Fi and Weekend Shuttle Service at Whistler RV Park
As an added bonus this park offers excellent free internet Wi-Fi throughout the park. Our connection inside our RV was very good our entire stay. Today, I do find it really a necessity for travelers, especially for those of us camping to have unlimited Wi-Fi access, both at campgrounds and in hotels.
Whistler RV Park realized this necessity and offer great connections throughout the entire park absolutely free!
As well, the owners and management realize that the park is about 16 kilometres south of the main center of Whistler Village.  The drive back and forth for those of us without a car can be a little difficult at times, having to pack up everything to head to town.  So, the park as introduced and offer a free weekend shuttle service to the Village and it was great!
In speaking with the manager on site, he will monitor the demand for the service and may increase this schedule during peak periods. A great addition to the park and hats off to management for adding this complimentary service! 🙂
Update June 2016
Whistler RV Park recently advised that due to the extreme housing and worker shortage they are unable to provide the shuttle service to and from their park to the village until further notice.
Horseback Riding,
ATV and Bike Trails on Site
No need to leave the park to plan a horseback riding adventure. There's a stable on site where arrangements can be made to enjoy a trail ride right from the campground.  As well, for those ATV and Motorbike enthusiasts, there are trails exiting the park on both ends where you can hit the back country and enjoy your day, riding directly back to your campsite. For those who enjoy hiking, there's a hiking trail off the park leading to Brew Lake.
The evenings were quiet and peaceful and each campsite is equipped with fire pits for your enjoyment.
Friendly Staff on Site to Assist
We found plenty of staff on site day and night to assist in any way they can with any questions or concerns you may have. Upgrades to the park are ongoing, with additional washrooms and showers being built throughout the park. This is a clean, well run, year round campground and I do recommend making reservations if you can during peak periods in July and August.
We thoroughly enjoyed our stay here and will be sure to return on our next visit. If you are looking for a full facility campground with amazing mountain and valley views, then this is your park when visiting Whistler, BC.
Below, I have added the official website link to this campground where you can access more complete detailed information and online reservations.  As well, be sure to visit my Best Campgrounds in America page, where you can view a detailed pin map showing the campgrounds exact location.
Thanks to Whistler RV Park and Campgrounds for Hosting our stay!  All content and opinions are that of the author and reflect my personal experience only.
If you are Serious About Your Health, particularly during travel, then have a look at this amazing health supplement my family and I have been taking for years. It involves one of the most important ingredients in our bodies – Glutathione!
I am proud to be a RobKellerMD Natural Health Products Affiliate and always enjoy sharing my story with others! Just click on the Banner Below or Check Out My Recent Posts on the Benefits of Glutathione For Healthy Travel , as well as The Best Glutathione Supplement for more detailed information.
Doctor RobertKellerMD Health Supplements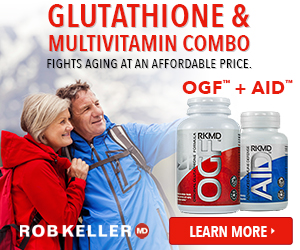 Learn much more about this exceptional health supplement and their other line of wonderful products, by visiting their
Official RobKellerMD Webpage
.
If you prefer, just click on the RobKellerMD Colorful Banner above and it will take you directly to their official website as well.
Receive 50% Off on Any of their wonderful health products through Dr. Keller's website, Contact Me Directly for an Official Coupon Code to receive a 50% Discount on Your First Order and a 30 day, empty-bottle guarantee.

If you have any questions regarding ordering or this product, don't hesitate to send me a note via my Contact Page and I will get back to you as soon as I can. I'm always happy to share my story and experience with others! 🙂
* As an Affiliate Member, I do receive a small commission for sales, which in turn, help me to maintain my travel blog and contribute to one of my favorite world-wide charitable organizations called Kiva.*
"Helping Those In Need … Help Themselves"
Please Note: The information contained within this website has not been evaluated by the USA Food and Drug Administration (FDA). RobKellerMD Nutritional Supplements are not intended to diagnose, treat, cure or prevent any disease
Safe & Healthy Travels!
If you enjoyed reading this article, make my day and share it with your Friends by clicking one of the Social Media icons below. As well, Never Miss a New Post or Update – Subscribe Below to Receive My New Colorful Monthly Email Newsletter! Or if you prefer, visit My Newsletter Page
Thanks 🙂
Did You Know …
" The PEAK 2 PEAK Gondola in Whistler completes the longest continuous lift system in the world."