Tour the Mekong Delta and Cai Be Floating Market
Of the many things to see and do in and around Ho Chi Minh City, one not to be missed is the Vietnam Alive Mekong Delta Full Day Tour.  We did just that and what a wonderful day it was!  Selecting a private tour to that of full bus tours offers a more personal experience and one suited to your wants and needs.
Below are a few great reasons to choose Vietnam Alive Travel for the Mekong Delta Tour.
Full Day Vietnam Alive Mekong Delta Tour from Ho Chi Minh City
Our driver and experienced English speaking guide (Mr. Van Nguyen) arrived at our hotel in Ho Chi Minh promptly at 7 am.  From here we enjoyed a scenic 2 hour or approximately 140 kilometer comfortable drive in our well – equipped luxury vehicle dedicated for a party of 2, heading south towards the Mekong Delta.
The Mekong Delta
The vast Mekong Delta is situated in the South West portion of Vietnam.  It consists of 13 provinces and one city making up a huge area of over 40,000 square kilometers.  The Delta is a huge network consisting of rivers, wetlands and small islands. Many areas include small villages surrounded by rice paddies with the main form of transportation for many inhabitants are by boat.
Today, the area is a very popular tourist destination offering visitors a look at life on the river for the Vietnamese people.  This prosperous region consists of numerous canals throughout the Delta where you will find homes, floating markets, rice fields and much more!
The enormous Mekong River, beginning in Tibet and running through several countries prior to starting its near 200 kilometre trek through Vietnam, dividing into 9 river mouths, appropriately called the Nine Dragon Delta by local people. This flourishing region in this country is criss-crossed by numerous natural and man-made canals serving the local traffic.
Vietnam Alive Mekong Delta Tour and Cai Be Floating Market
After our pleasant drive with Van, who continually kept us informed of the region and its history and with a brief stop at a beautiful temple for a stretch, we finally arrive at an arm of the Cai Be River.
Surprisingly, we step on board our own private long boat where we begin our river cruise, eventually making our way to the once very busy and prosperous Cai Be Village and Floating Market.
First, we stop at a small canal at a nearby small island where we climb aboard a delightful small rowboat with a lovely Vietnamese elder woman rowing and guiding us down the canal.  A great opportunity to view life on the river and enjoy the peace and serenity the area has to offer.
We then hop back on board and make our way slowly to the Floating Market catching a glimpse of the bell tower of a Catholic church built in the 19th century.  This is when the French tried desperately to spread Christianity throughout the delta region.
From the Floating Market, we step on shore and walk throughout the village making our way to a small business where demonstrations are shown on how the locals create rice candy and other treats.  As well, you can sit back and enjoy a cup of local Vietnamese tea!
Enjoy Lunch On Your Vietnam Alive Mekong Delta Tour
From here we continue in our long boat to an area of the Delta where we come upon a beautiful historic home dating back to the early 1800's.  Here we enjoy a wonderful lunch consisting of Vietnamese spring rolls and fresh bass fish.
This is a wonderful way to spend the day and see an important part of the country and how life exists for so many in this region.  Having a private tour, along with an experienced and knowledgeable guide, made the tour that much more enjoyable.
I highly suggest looking at the option of a private tour should you plan on visiting, to that of a crowded stuffy tour bus.  You will be surprised at the small additional amount it costs, especially if you are a small group, to that of a regular large bus tour.
Travel Tip:
When taking any tours in Vietnam, I strongly suggest you carry small Vietnamese Dong notes with you.  It means so much to these people to receive a small gratuity to help support themselves and their families. For example, when taking a small boat ride as we did with this elder woman, a small gesture of gratitude after this enjoyable ride is greatly appreciated! 🙂
Below, I have added the official website to Vietnam Alive Travel, where you can access much more detailed information on all their tours, reservations, contact details and much more for your convenience.
A Big Thanks to Vietnam Alive Travel for Sponsoring a part of our wonderful full day Mekong Delta Tour on our recent visit to Vietnam. All content and opinions are that of the author and reflect my personal experience only.
If you are Serious About Your Health, particularly during travel, then have a look at this amazing health supplement my family and I have been taking for years. It involves one of the most important ingredients in our bodies – Glutathione!
I am proud to be a RobKellerMD Natural Health Products Affiliate and always enjoy sharing my story with others! Just click on the Banner Below or Check Out My Recent Posts on the Benefits of Glutathione For Healthy Travel , as well as The Best Glutathione Supplement for more detailed information.
Doctor RobertKellerMD Health Supplements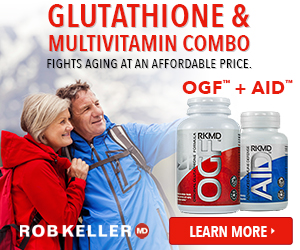 Learn much more about this exceptional health supplement and their other line of wonderful products, by visiting their
Official RobKellerMD Webpage
.
If you prefer, just click on the RobKellerMD Colorful Banner above and it will take you directly to their official website as well.
Receive 50% Off on Any of their wonderful health products through Dr. Keller's website, Contact Me Directly for an Official Coupon Code to receive a 50% Discount on Your First Order and a 30 day, empty-bottle guarantee.

If you have any questions regarding ordering or this product, don't hesitate to send me a note via my Contact Page and I will get back to you as soon as I can. I'm always happy to share my story and experience with others! 🙂
* As an Affiliate Member, I do receive a small commission for sales, which in turn, help me to maintain my travel blog and contribute to one of my favorite world-wide charitable organizations called Kiva.*
"Helping Those In Need … Help Themselves"
Please Note: The information contained within this website has not been evaluated by the USA Food and Drug Administration (FDA). RobKellerMD Nutritional Supplements are not intended to diagnose, treat, cure or prevent any disease
Safe & Healthy Travels!
If you enjoyed reading this article, make my day and share it with your Friends by clicking one of the Social Media icons below. As well, Never Miss a New Post or Update – Subscribe Below to Receive My New Colorful Monthly Email Newsletter! Or if you prefer, visit My Newsletter Page
Thanks 🙂
Did You Know …
"Tet Nguyen Dan (or simply Tet) is the most important festival in Vietnam. It celebrates rebirth, and is an equivalent of the Lunar New Year."