Sightseeing With Victoria Hippo Tours
If your travel plans are taking you to beautiful Victoria British Columbia, then be sure to take a ride with Victoria Hippo Tours.  Combining a land and sea adventure, this is sightseeing in downtown Victoria at its best.
A Land and Sea Sightseeing Tour Everyone Will Enjoy!
Enjoy the Sites of Downtown Victoria British Columbia
Victoria Hippo Tours Staff
Are you like me and always in search of something truly different and out of the ordinary when you travel?  If so, then you really must check out this one of a kind sightseeing tour located in the heart of downtown Victoria.
First, check out the company's short but informative video on this tour of downtown Victoria.
Victoria Hippo Tours offers the only amphibious sightseeing excursion in the city and has it made a big splash!
Victoria Hippo Tour Buses
Our Hippo Bus Henrietta 
There are 3 Hippo buses presently in operation appropriately named; Harry, Happy, and Henrietta.  These are custom made amphibious vehicles that have been transformed from brand new school buses. When you climb on board, it's just like sitting in an open air school bus with comfortable seating.
Amphibious Definition:
Living or able to live both on land and in water; belonging to both land and water.
Also, amphibian. Capable of operating on both land and water: amphibious vehicles.
The idea of these exciting Hippo land and sea combined tours came from the amphibious war vehicles that were used many years ago and still in use today in the military around the world. With a simple school bus concept, the conversion was made for both use in and out of the water and has become a huge success in different parts of the world.
Victoria Hippo Tours Safety Briefing
Rest assured with Hippo Tours, safety is their number one concern and all of their drivers are experienced commercial drivers with bus driver's licenses, and their captains are certified under Transport Canada with a Masters Limited ticket.
Victoria Hippo Guided Tour
Inner Harbour Victoria BC
When you book this tour, you will receive a fully guided and personally narrated tour by one of their friendly staff. Each tour runs about 90 minutes, beginning with approximately 60 minutes on land with a tour of the downtown area.  On our tour we drove past the beautiful Empress Hotel, making our way up historic Government Street.  Here your guide will brief you on the area attractions, history and much more.
You will pass by historic sites and attractions such as;
Victoria's Inner Harbour;
Historic Government Street;
Old China Town and Fan Tan Alley;
Bastion Square;
Trounce Alley;
Beacon Hill Park;
and much more!
Chinatown Victoria BC
After your land portion of the tour, it's then time to head to boat launch and make your splash into the water! This is without a doubt, the favorite part of the tour for most, especially with the kids!  Once you're launched, your Captain will make his way back towards the picturesque inner harbor of Victoria.
Your Bus Now Becomes a Boat! 
Along the way, your guide will point out areas of interest and some history as you enjoy your now boat ride!  It was a beautiful summer afternoon on our tour, making it both refreshing to be on the water and a lot of fun as well.
Check Out Victoria Hippo Tours
Fishermans Wharf Victoria BC
We really enjoyed this unique experience while visiting Victoria and I'm sure you will too.  Step out of the box and get away from those stuffy busy sightseeing bus tours and try something different for a change.  You'll be glad you did and your kids will love you for it!
Below, I have listed the official website to Hippo Tours, where you can access much more detailed information on this exciting tour.  You can also Book and Reserve a space for the tour on line. This unique sightseeing tour is very popular and advance reservations are highly recommended during the summer months.  For those of you traveling as a family, there is a discount available for this tour.
Update 2017:
Unfortunately, at this time, Victoria Hippo Tours is no longer in operation. We hope they return to the Capital City very soon!
A Big Thanks to Victoria Hippo Tours for hosting our Sightseeing Adventure on our recent visit to Victoria. All content and opinions are that of the author and reflect my personal experience only.
If you are Serious About Your Health, particularly during travel, then have a look at this amazing health supplement my family and I have been taking for years. It involves one of the most important ingredients in our bodies – Glutathione!
I am proud to be a RobKellerMD Natural Health Products Affiliate and always enjoy sharing my story with others! Just click on the Banner Below or Check Out My Recent Posts on the Benefits of Glutathione For Healthy Travel , as well as The Best Glutathione Supplement for more detailed information.
Doctor RobertKellerMD Health Supplements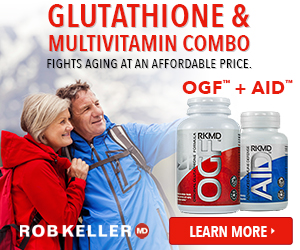 Learn much more about this exceptional health supplement and their other line of wonderful products, by visiting their
Official RobKellerMD Webpage
.
If you prefer, just click on the RobKellerMD Colorful Banner above and it will take you directly to their official website as well.
Receive 50% Off on Any of their wonderful health products through Dr. Keller's website, Contact Me Directly for an Official Coupon Code to receive a 50% Discount on Your First Order and a 30 day, empty-bottle guarantee.


If you have any questions regarding ordering or this product, don't hesitate to send me a note via my Contact Page and I will get back to you as soon as I can. I'm always happy to share my story and experience with others! 🙂
* As an Affiliate Member, I do receive a small commission for sales, which in turn, help me to maintain my travel blog and contribute to one of my favorite world-wide charitable organizations called Kiva.*
"Helping Those In Need … Help Themselves"
Please Note: The information contained within this website has not been evaluated by the USA Food and Drug Administration (FDA). RobKellerMD Nutritional Supplements are not intended to diagnose, treat, cure or prevent any disease
Safe & Healthy Travels!
If you enjoyed reading this article, make my day and share it with your Friends by clicking one of the Social Media icons below. As well, Never Miss a New Post or Update – Subscribe Below to Receive My New Colorful Monthly Email Newsletter! Or if you prefer, visit My Newsletter Page
Thanks 🙂
Did You Know …
"Famous Mobster Bugsy Siegel named his Casino in Las Vegas the Flamingo after his showgirl girlfriend."