Streetwise Varanasi Day Tours
Visiting the oldest city in civilization was certainly at the top of our list when planning our travels throughout India.  When searching for Varanasi Day Tours, it didn't take us long to decide on Streetwise Varanasi Tours for our early morning Sunrise Boat Tour.
We were looking for a private, non – motorized, peaceful boat tour and we got just what we were looking for with Streetwise Tours.
Streetwise Varanasi Day Tours and Their Sunrise Boat Tour
Sun Rising on the River Ganga
After reading about this historic city in travel books, it seemed like everyone recommended the early morning sunrise boat tour.  So upon arriving, we did our search on the internet for a reputable and highly recommended business to choose from and it didn't take long to make our decision.
Once you visit their website, you know that you are dealing with professionalism and have a variety of group and private tours to choose from that will suit you best.
They have achieved TripAdvisor's 2016 Certificate of Excellence award for their outstanding customer service and business achievements.
Sunrise Ganga Tour
Streetwise Varanasi Tours business owner and guide Rahul 
This tour is for early birds and that is exactly what we were looking for.  We wanted to be out on the Ganges in our boat in time to watch the sunrise.  This tour company did not disappoint!  Streetwise Varanasi Tours business owner and guide Rahul arrived at our hotel as scheduled for pickup. From there, we made our way to the River Ganges and Ghats area where we first enjoyed a hot cup of Chai Tea to start the day.
The Manikarnika Ghat
Our tour began with a look at the cremation site at the river's edge, allowing time to view the rituals of cremation for the people of India.  If you choose, from the area, a gentleman will lead you up to a higher viewing area and explain the process involved.  A small donation is requested for the purchase of firewood for those who cannot afford such.
Rowing on the Ganges River
From this site, we slowly made our way along the river's edge to our awaiting row boat in plenty of time to be on the water for sunrise.  As we drifted and paddled gently down the river, you get a bird's eye view of the shoreline and the many people along the Ghats taking their holy bath and prayers as the new day begins.
Varanasi Day Tours Designed Exclusively For You
A Beautiful Sunrise on the River Ganga
Slowly and peacefully, you experience the sun rising above the horizon on the water.
"The sunrise of Varanasi is known for its magic! From the holy river Ganga you are witnessing local life, morning rituals & ceremonies while you are passing along the Ghats!"
What to Expect on Your Sunrise Ganga Tour with Varanasi Day Tours
Early Morning Varanasi Ghats
Witness local Pilgrims taking their early morning holy bath;
Enjoy the morning sunrise on the river;
Experience local culture & traditions;
View the Manikarnika ghat (a place of Hindu cremation);
View the site of Cremation on the Ganges;
Historic Buildings in Varanasi India
The Manikarnika Ghat
The very holy city of Varanasi for the Hindu people is the most sacred place on earth and they truly believe that if a person's ashes are scattered here, their soul will finally achieve nirvana (moksha).  In order to achieve this, the person's body must first be burned to purify and free the soul from within. There is freedom of the soul from the body at the cycle of birth and rebirth and thus becoming one with the Supreme Soul. Hindus believe that when a person dies, its soul enters a new body.
This is a very spiritual place and to witness this special Ghat is a truly unique experience in this ancient and very holy city.
Early Morning in Varanasi India
Although it was very busy on the water with other boats and tourists, this tour was still very special and definitely worth experiencing.  The fact that we were alone with our guide and boat operator and not on a motorized boat with many other people, made it that more unique with a more private feeling.
I would definitely recommend this sunrise tour for anyone visiting Varanasi for the first time, as we did. For more detailed information on the many tours offered by Streetwise, I have listed a link to their official website for your convenience.
A Big Thanks to Streetwise Varanasi Tours for hosting our Sunrise Boat Tour on our recent visit to Varanasi, India. All content and opinions are that of the author and reflect my personal experience only.
If you are Serious About Your Health, particularly during travel, then have a look at this amazing health supplement my family and I have been taking for years. It involves one of the most important ingredients in our bodies – Glutathione!
I am proud to be a RobKellerMD Natural Health Products Affiliate and always enjoy sharing my story with others! Just click on the Banner Below or Check Out My Recent Posts on the Benefits of Glutathione For Healthy Travel , as well as The Best Glutathione Supplement for more detailed information.
Doctor RobertKellerMD Health Supplements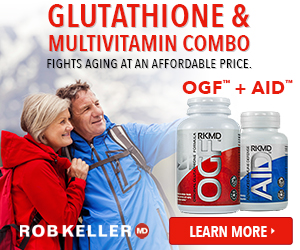 Learn much more about this exceptional health supplement and their other line of wonderful products, by visiting their
Official RobKellerMD Webpage
.
If you prefer, just click on the RobKellerMD Colorful Banner above and it will take you directly to their official website as well.
Receive 50% Off on Any of their wonderful health products through Dr. Keller's website, Contact Me Directly for an Official Coupon Code to receive a 50% Discount on Your First Order and a 30 day, empty-bottle guarantee.

If you have any questions regarding ordering or this product, don't hesitate to send me a note via my Contact Page and I will get back to you as soon as I can. I'm always happy to share my story and experience with others! 🙂
* As an Affiliate Member, I do receive a small commission for sales, which in turn, help me to maintain my travel blog and contribute to one of my favorite world-wide charitable organizations called Kiva.*
"Helping Those In Need … Help Themselves"
Please Note: The information contained within this website has not been evaluated by the USA Food and Drug Administration (FDA). RobKellerMD Nutritional Supplements are not intended to diagnose, treat, cure or prevent any disease
Safe & Healthy Travels!
If you enjoyed reading this article, make my day and share it with your Friends by clicking one of the Social Media icons below. As well, Never Miss a New Post or Update – Subscribe Below to Receive My New Colorful Monthly Email Newsletter! Or if you prefer, visit My Newsletter Page
Thanks 🙂