See Why Vancouver Tourism is Booming
Here's a look at why Vancouver Tourism is at an All Time High, and why traveling to Vancouver, British Columbia is the perfect choice anytime of the year. There simply endless things to do in and around the City for the whole family to enjoy.
If you are planning a visit to the west coast of Canada, then Vancouver simply must be added to your itinerary. Chances are, if you're traveling by plane, then your probably going to be landing at YVR  (Vancouver International Airport).  If you are thinking of visiting , or here just looking for some helpful tips and suggestions on what to see and do while in the city, then hopefully, this article will help just a bit. 🙂
Below, are some excellent worthwhile attractions in Vancouver to check out. As many of you are probably aware, Vancouver was host city for the 2010 Winter Olympic Games and the Paralympic Winter Games. These games were a great success and brought thousands of people to the city!
First, check out this short but very cool promotional video on visiting the city from Tourism Vancouver. Well worth watching!
View on …
Vancouver Tourism Attracts Visitors From Around The World
Vancouver continues to be an attractive tourist destination for people from all over the world. Especially as a result of the world wide television exposure from these high profile prestigious world events. Events like the Olympic games attract people from all over the world to the city, at a time of year that is not necessarily considered peak months for tourism.
Unless of course, you and your family are visiting the west coast of Canada, where temperatures are mild enough where you can play a game of golf and snow ski on the same day!
Vancouver's Beautiful Skyline and North Shore Mountains

Promoting Vancouver Tourism
Vancouver has been considered as one of the world's finest cities, and has been honored over the years with countless awards including;
One of the world's top travel destinations;
One of the world's most liveable Cities;
One of the Top Cities of the Americas.
The list just goes on and on with nothing but good things to say about Vancouver.  For those of you that may be planning your Holidays in Canada  and in particular to the west coast, then I certainly recommend both Vancouver and Victoria on Vancouver Island, as two of the top Must See places to visit on your vacation.
The Scenery is Simply Spectacular!
 One of the Many Cruise Ships Arriving in Downtown Vancouver

In Vancouver, view the beautiful North Shore Mountains, ocean views on every corner, to lovely nature parks for biking and hiking for the outdoor enthusiast. Vancouver is known for its great natural green space, including the world renowned Stanley Park which borders the Pacific Ocean.
The climate on the west coast is ideal, with mild year round temperatures and very little snow.  Instead of the frigid cold and snow of other Canadian Provinces, Vancouver enjoys rainfall instead, keeping things green and beautiful year round!
Enjoy Vancouver British Columbia Year Round
Vancouver is the third largest city in Canada with an area population of over two million people.  Vancouver Tourism is considered one of the area's largest sources of income and employment opportunities for many of its inhabitants. You can check out Wikipedia.com  for more thorough information on Vancouver.
This area receives almost 3 million visitors each year, many arriving by Cruise Ship from May to September.
Plan a trip in your Recreational Vehicle, fly into the city or drive, it really doesn't matter.  There is always a place just waiting for you and your family. Need a campground, motel, B & B or luxury hotel?  No problem, Vancouver has something just right for everyone!
 Enjoy the Many Parks Surrounding the City

A Vancouver Tourism Guide
There is so much to see and do in this city, that it would take a book to cover the possibilities. Here are just a few ideas with some helpful website links for some exciting things for you and your family to do when spending some time in this grand city.
Visit One of the Many Beautiful Green Parks

Take a Walk at Spectacular Canada Place

Enjoy a Scenic Water Taxi Ride

The list is endless of exciting things you and your family can do while enjoying your vacation in Vancouver. Be sure to check out one of my previous posts and photos on taking  Holidays in British Columbia. You can learn more about Vancouver Tourism by visiting;
Find information on accommodation, tours, dining, special offers and a great deal more on their official tourism website. Speaking of accommodation, one of Vancouver's most beautiful historic hotels was recently voted Best in the World!
Rosewood Hotel Georgia voted one of World's Best!
The Rosewood Hotel Georgia is a beautiful historic hotel in the heart of downtown Vancouver.  The well known travel website TripAdvisor has named the Georgia Hotel as one of the Top 25 hotels in the world! A lovely hotel situated directly downtown and in the heart of the business district, this property dates back to 1927, but recently underwent $120 million in renovations making it not only historic, but now with updated rooms and features!
This is just one of the many beautiful hotels to be found in downtown Vancouver!
If you are Serious About Your Health, particularly during travel, then have a look at this amazing health supplement my family and I have been taking for years. It involves one of the most important ingredients in our bodies – Glutathione!
I am proud to be a RobKellerMD Natural Health Products Affiliate and always enjoy sharing my story with others! Just click on the Banner Below or Check Out My Recent Posts on the Benefits of Glutathione For Healthy Travel , as well as The Best Glutathione Supplement for more detailed information.
Doctor RobertKellerMD Health Supplements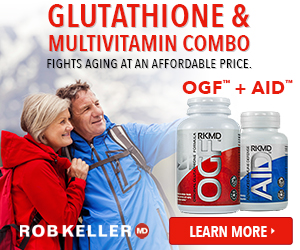 Learn much more about this exceptional health supplement and their other line of wonderful products, by visiting their
Official RobKellerMD Webpage
.
If you prefer, just click on the RobKellerMD Colorful Banner above and it will take you directly to their official website as well.
Receive 50% Off on Any of their wonderful health products through Dr. Keller's website, Contact Me Directly for an Official Coupon Code to receive a 50% Discount on Your First Order and a 30 day, empty-bottle guarantee.

If you have any questions regarding ordering or this product, don't hesitate to send me a note via my Contact Page and I will get back to you as soon as I can. I'm always happy to share my story and experience with others! 🙂
* As an Affiliate Member, I do receive a small commission for sales, which in turn, help me to maintain my travel blog and contribute to one of my favorite world-wide charitable organizations called Kiva.*
"Helping Those In Need … Help Themselves"
Please Note: The information contained within this website has not been evaluated by the USA Food and Drug Administration (FDA). RobKellerMD Nutritional Supplements are not intended to diagnose, treat, cure or prevent any disease
Safe & Healthy Travels!
If you enjoyed reading this article, make my day and share it with your Friends by clicking one of the Social Media icons below. As well, Never Miss a New Post or Update – Subscribe Below to Receive My New Colorful Monthly Email Newsletter! Or if you prefer, visit My Newsletter Page
Thanks 🙂