How to Avoid Vacation Rental Scams
I always try to keep up with the latest in travel safety and security and most recently read about and was amazed to discover how widespread Vacation Rental Scams are around the globe. This is a very disturbing scam that has been ruining people's vacations for quite some time now.
A quick Google Search on the internet on this subject and you will discover like I did, that this type of property scam is definitely becoming a world – wide epidemic, with criminals all around cashing in on this new market.
Vacation Rental Scams – Prevention Tips
In many cases when we visit a website on the internet that we think is real, in some cases, it's really not. This is particularly so of websites where a purchase of some sort is to be made. Criminals on the internet can easily mask a website to look authentic and real.
It's called phishing!
Phishing Definition:

"The practice of using fraudulent e-mails and copies of legitimate websites to extract financial data from computer users for purposes of identity theft." Dictionary.com
For example, these vacation rental thieves have sophisticated ways of hacking into legitimate rental listings on websites and can have a contact link on that website directed to them and not the actual real contact.
Many years ago, I was the victim of a phishing scam on a well known and trusted purchase and selling website. Having little knowledge at that time of the importance of never clicking on an email link you do not know or trust, I did and paid the result of doing so.
I received an email I thought was sent from this company. It looked legitimate, complete with their brand logo. To make a long story short, I became the victim of fraud losing thousands of dollars on a used recreational vehicle I believed I was purchasing.
A hard lesson learned years ago! 🙁
A Few Tips to Prevent Vacation Rental Scams
First and foremost, know and trust who you are dealing with! Never send money by way of wire transfer, on line bank money transfer, certified cheque or any other unprotected means to a stranger. As well, if someone asks cash up front, flatly refuse and find another vacation rental property. Never correspond by personal email, only directly from that companies website and email on first contact.
According to statistics, these thugs will often ask for payment by way of those mentioned above and ways that you should definitely avoid!
If you are going to pay for a rental on your own, always make your payment by way of credit card or a protected service such as PayPal. Without a doubt, most major credit cards will offer some protection from fraud if reported and accepted. Using either of these services will at least afford you some form of protection should you become a victim of fraud.
Always make sure that the actual vacation rental property is real. Check Google Maps and contact their local Better Business Bureau or other reputable business in the area and confirm the business you are dealing with and/or property does exist!
Vacation Rental Scams – Use a Reputable Rental Site
Today, there are some great vacation rental properties businesses both off and on line to deal with that offer safe and secure booking, together will complete fraud protection in place. Such well – known names include Airbnb and VRBO and many others. So there really is no need to be going through an non managed rental firm these days, avoiding any risk of losing your money.
All of these reputable firms offer secure payment options, money back guarantees and much more. Before booking, be sure to read their policies, terms and conditions to ensure you are properly protected. These reputable businesses try very hard to protect you by offering secure payment, visible online user comments and star ratings and much more.
It's like booking a vacation with someone untrusted or you have no prior knowledge of or dealings with and making a booking in the same manner. This is where in many cases using a reputable Travel Agent in your community will safe guard you from any travel disruptions when booking directly through them.
Typical Vacation Rental Scams
First, the scam usually involves a fake advertisement either in paper or on the internet where you would be searching for vacation rentals. Payment will then be required to confirm your booking, either a sizable deposit and /or full payment. If the scam artists want payment other than by credit card or PayPal type form, then this is your first clue that something is wrong.
I have rented vacation condominiums in the past in such places as Hawaii and Florida, but only with reputable rental companies and after having discussions on the phone a number of times confirming the business is legitimate. Yet even so, if you are going to send money to them as a deposit or payment other than secure ways, you are always taking a risk these days.
In many cases, when you arrive to your destination you discover the address of the rental does not exist, is not what you rented or even worse, the owners or caretakers of that rental property have no knowledge of you ever making a booking.
Is there a worse way to spoil a vacation after working so hard saving your money throughout the year for that dream holiday, only to find you have been the victim of a rental scam?
This is just another very popular scam circulating the globe to be aware of when booking any type of rental property these days. Take the extra care and safeguards mentioned above, so you and your family can enjoy a wonderful stress free holiday.
If you are Serious About Your Health, particularly during travel, then have a look at this amazing health supplement my family and I have been taking for years. It involves one of the most important ingredients in our bodies – Glutathione!
I am proud to be a RobKellerMD Natural Health Products Affiliate and always enjoy sharing my story with others! Just click on the Banner Below or Check Out My Recent Posts on the Benefits of Glutathione For Healthy Travel , as well as The Best Glutathione Supplement for more detailed information.
Doctor RobertKellerMD Health Supplements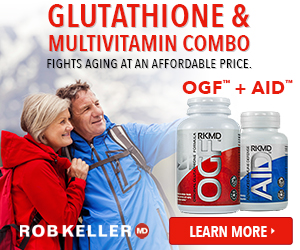 Learn much more about this exceptional health supplement and their other line of wonderful products, by visiting their
Official RobKellerMD Webpage
.
If you prefer, just click on the RobKellerMD Colorful Banner above and it will take you directly to their official website as well.
Receive 50% Off on Any of their wonderful health products through Dr. Keller's website, Contact Me Directly for an Official Coupon Code to receive a 50% Discount on Your First Order and a 30 day, empty-bottle guarantee.

If you have any questions regarding ordering or this product, don't hesitate to send me a note via my Contact Page and I will get back to you as soon as I can. I'm always happy to share my story and experience with others! 🙂
* As an Affiliate Member, I do receive a small commission for sales, which in turn, help me to maintain my travel blog and contribute to one of my favorite world-wide charitable organizations called Kiva.*
"Helping Those In Need … Help Themselves"
Please Note: The information contained within this website has not been evaluated by the USA Food and Drug Administration (FDA). RobKellerMD Nutritional Supplements are not intended to diagnose, treat, cure or prevent any disease
Safe & Healthy Travels!
If you enjoyed reading this article, make my day and share it with your Friends by clicking one of the Social Media icons below. As well, Never Miss a New Post or Update – Subscribe Below to Receive My New Colorful Monthly Email Newsletter! Or if you prefer, visit My Newsletter Page
Thanks 🙂