The Royal Tyrrell Museum of Palaeontology
Come see real exhibits of prehistoric creatures that once roamed the land millions of years ago at the Tyrrell Dinosaur Museum in Drumheller, Alberta.  Situated in the Canadian Badlands where in the Province of Alberta Canada, this magnificent museum displays some of the world's most precious findings of Dinosaurs ever found across the globe!
Royal Tyrrell Museum is located on the very land where these magnificent creatures once lived back in time.
Royal Tyrrell – Not Just a Museum
Located just 6 km (4 mi) northwest of the City of Drumheller, Alberta, and in Midland Provincial Park, you will find the Museum of Palaeontology hidden away and standing on its own away from the hustle and bustle of the city. This is a major Canadian tourist attraction and hub of palaeontological research. The museum is well known world – wide for its amazing collection of more than 130,000 fossils to date.
"The Royal Tyrrell Museum is recognized globally as a premier research and education centre. It houses one of the world's largest displays of dinosaurs and is Canada's only museum dedicated exclusively to the science of palaeontology."
Palaeontology Definition:
the study of fossils to determine the structure and evolution of extinct animals and plants and the age and conditions of deposition of the rock strata in which they are found
another name for palaeozoology
dictionary.com
The Royal Tyrrell Museum Excitement
The museum features one of the world's leading displays of dinosaurs and the majority discovered right on the museums doorstep in Alberta.  Officially opened to the public in 1985, the center has attracted more than twelve million visitors from around the world.
"Our mandate is to be an internationally recognized public and scientific museum dedicated to the collection, preservation, presentation, and interpretation of palaeontological history, with special reference to Alberta's rich fossil heritage."
The displays are stunning and layed out in the museum that will attract the attention of most everyone, including young children.  We were last at the museum with our young children over 15 years ago, and the size and displays continue to grow with a new magnificent attraction just opening this season!
It's appropriately named Foundations, and offers people of all ages a vibrant, interactive experience that delves into the science of palaeontology.  It also highlights Alberta's key role in the study and preservation of these magnificent fossil specimens found in the world.  A wonderful major addition to the museum that we can't wait to see on our next visit!
History of the Museum
Way back in the year 1884, a well -known geologist in Canada named Joseph Burr Tyrrell, came upon a 70 million year old dinosaur skull very near the city of Drumheller. Having discovered this major find and appropriately naming it Albertosaurus sarcophagus "flesh eating lizard from Alberta", the Museum decided it should name the museum after him.
Since opening in 1985, the museum has become a globally recognized for its devotion to public education programs, its exhibits, and to the science of palaeontology.
Tyrrell Dinosaur Museum Exhibits
The exhibits are amazing and I definitely recommend taking the self – audio tour that will guide you along and explain each to you. Well worth taking this informative tour while visiting the museum. Be sure to schedule a few hours to visit the museum, viewpoint and walking trail while visiting Midland Provincial Park.
Badlands Hiking Trail
Take time to enjoy the trail among Alberta's Badlands just outside the museum.  There's a self-guided interpretive path that runs for just over one kilometer. Along the way, you will find signs and stops of interest describing things as you make your way along the trail. Well worth the time spent during your stay!
Distances to The Tyrrell Dinosaur Museum
Getting to hear is easy with well – marked signs to Drumheller along the way. Below are a few driving distances from some of the major cities in Alberta giving you a rough idea of traveling time.
Calgary  138 km (85mi) 
Edmonton 280 km (174 mi)
Drumheller 6 km (4 mi)
Banff 264 km (163 mi)
If your travels are taking you to the Province of Alberta, then you must make time to visit this wonderful museum. To actually view these findings and fossils discovered from millions of years ago, is really like viewing one of the seven wonders of the world and simply must not be missed!
In fact, this site is listed as a designated Canadian Signature Experience by Destination Canada! The collection showcases once-in-a-lifetime, authentic travel experiences in Canada.
Below, I have listed the official museum website for your convenience, where you can access much more detailed information for planning your visit.
Drumheller is lovely town with all the amenities that you need including: hotels, restaurants, campgrounds and so much more for travelers of all types.  Be sure to visit the Dinosaur Information Center upon your arrival and check out their walk up inside dinosaur viewing exhibit!
A Big Thanks to the Government of Alberta for hosting our visit to the Tyrrell Museum on our recent visit to Drumheller, Alberta. All content and opinions are that of the author and reflect my personal experience only.
If you are Serious About Your Health, particularly during travel, then have a look at this amazing health supplement my family and I have been taking for years. It involves one of the most important ingredients in our bodies – Glutathione!
I am proud to be a RobKellerMD Natural Health Products Affiliate and always enjoy sharing my story with others! Just click on the Banner Below or Check Out My Recent Posts on the Benefits of Glutathione For Healthy Travel , as well as The Best Glutathione Supplement for more detailed information.
Doctor RobertKellerMD Health Supplements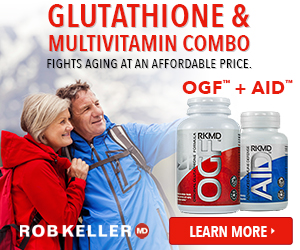 Learn much more about this exceptional health supplement and their other line of wonderful products, by visiting their
Official RobKellerMD Webpage
.
If you prefer, just click on the RobKellerMD Colorful Banner above and it will take you directly to their official website as well.
Receive 50% Off on Any of their wonderful health products through Dr. Keller's website, Contact Me Directly for an Official Coupon Code to receive a 50% Discount on Your First Order and a 30 day, empty-bottle guarantee.

If you have any questions regarding ordering or this product, don't hesitate to send me a note via my Contact Page and I will get back to you as soon as I can. I'm always happy to share my story and experience with others! 🙂
* As an Affiliate Member, I do receive a small commission for sales, which in turn, help me to maintain my travel blog and contribute to one of my favorite world-wide charitable organizations called Kiva.*
"Helping Those In Need … Help Themselves"
Please Note: The information contained within this website has not been evaluated by the USA Food and Drug Administration (FDA). RobKellerMD Nutritional Supplements are not intended to diagnose, treat, cure or prevent any disease
Safe & Healthy Travels!
If you enjoyed reading this article, make my day and share it with your Friends by clicking one of the Social Media icons below. As well, Never Miss a New Post or Update – Subscribe Below to Receive My New Colorful Monthly Email Newsletter! Or if you prefer, visit My Newsletter Page
Thanks 🙂
Did You Know …
"In 1824, the first dinosaur was formally named the Megalosaurus."