Get Your Important Travel Shots Well Before Travel
Getting those important travel vaccinations is perhaps the most common thing overlooked by so many travelers today.  I feel this subject is so important that it was worth writing about.
Unless you are a well seasoned traveler, this is something that not everyone thinks about when making their travel preparations.
So, this is a simple reminder to be sure your travel vaccines are complete for you and your family before heading off on your vacation. First, have a look at this informative video. It outlines some reasons why you should protect yourself with certain travel medications before leaving on your holidays.  View on …
Travel Shots Vary According to the Countries You Are Visiting
How long you will be away and what you will be exposed to while traveling makes a big difference!  As well, it is important to know what travel vaccinations you have had previously.  There are certain vaccinations for travel that are recommended when visiting specific countries and others that are required in order to enter that country.
I have included a couple of very good websites that provide travel health information for any country in the world you may be visiting.  These include …
Two excellent websites to visit for complete information on this subject.
Common Travel Vaccines
Here is a short list of typical travel vaccines that are recommended for safe guarding you and your family from illness.
Tetanus/Diphtheria – recommended for everyone.
Typhoid – recommended for those visiting foreign countries and not staying at all-inclusive resorts.
Polio – recommended for travel to Africa and Southeast Asia.
Hepatitis A – recommended for foreign travel and Europe.
Hepatitis B – recommended for extended travel in developing countries.
Meningococcus – recommended for travel to developing countries.
Malaria – this is not a travel shot but a medication taken orally.
Rabies – recommended for extended travel where rabies is common.
I have also put together a short list of a few travel immunizations that may be required and where proof may be needed for visa application purposes …
Choloera
Meningococcal disease
Yellow fever
Hepatitis B
Measles, mumps, rubella
Tetanus and diphtheria
As you can see, the list can be extensive depending on where you are traveling to and for how long. 😕 If you are traveling with other family members, it is best to know well before hand what is recommended and what may be needed for your selected travel destination.
Depending on the Travel Shots Required – The Cost Can Be Expensive
It is very important that you contact your family physician or a local travel medicine clinic to arrange for the necessary vaccinations for travel. This should be done at least …
2 to 3 Months Before Leaving Home
Your doctor and/or the travel clinic will advise you of the vaccines necessary for you and your family members. Perhaps you are heading off on one of those fabulous all inclusive family vacations to the Caribbean on a cruise or to one of the many beautiful beach resorts. 😀
Please make sure you know that you and your family will be protected at all times when vacationing!
Remember, there are travel vaccines that are typically routine, recommended or even required.
Come home healthy and happy!
In closing, travel shots are a very important safe guard against disease while traveling, but not a guarantee against illness!  You must ensure at all times that you act diligently and take the necessary precautions while traveling to protect you and your family while away on holidays.  Below are just a couple of important tips to help keep you and your family healthy on your vacation.
Wash and/or sanitize your hands always before eating
Our family have always carried a small travel bottle of reliable hand sanitizer with us where ever we go and still do today!
Be careful of what you drink and eat
Where did that water in your glass come from?  How was the food prepared that you are about to eat? These are just a few tips to think about while away, to help safe guard against disease and illness. Here is a nice helpful Food Guide travel information pamphlet that you can download and print for your convenience.
Traveling is exciting and fun and with a few precautions taken prior to travel, you can minimize any risk for you and your family while away.  
If you are Serious About Your Health, particularly during travel, then have a look at this amazing health supplement my family and I have been taking for years. It involves one of the most important ingredients in our bodies – Glutathione!
I am proud to be a RobKellerMD Natural Health Products Affiliate and always enjoy sharing my story with others! Just click on the Banner Below or Check Out My Recent Posts on the Benefits of Glutathione For Healthy Travel , as well as The Best Glutathione Supplement for more detailed information.
Doctor RobertKeller MD Health Supplements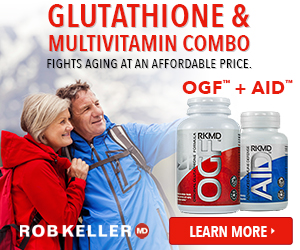 Learn much more about this exceptional health supplement and their other line of wonderful products, by visiting their
Official RobKellerMD Webpage
.
If you prefer, just click on the RobKellerMD Colorful Banner above and it will take you directly to their official website as well.
Receive 50% Off on Any of their wonderful health products through Dr. Keller's website, Contact Me Directly for an Official Coupon Code to receive a 50% Discount on Your First Order and a 30 day, empty-bottle guarantee.

If you have any questions regarding ordering or this product, don't hesitate to send me a note via my Contact Page and I will get back to you as soon as I can. I'm always happy to share my story and experience with others! 🙂
Please Note: The information contained within this website has not been evaluated by the USA Food and Drug Administration (FDA). RobKellerMD Nutritional Supplements are not intended to diagnose, treat, cure or prevent any disease.
* As an Affiliate Member, I do receive a small commission for sales, which in turn, help me to maintain my travel blog and contribute to one of my favorite world-wide charitable organizations called Kiva.*
"Helping Those In Need … Help Themselves"
Safe & Healthy Travels!
If you enjoyed reading this article, make my day and share it with your Friends by clicking one of the Social Media icons below. As well, Never Miss a New Post or Update – Subscribe Below to Receive My New Colorful Monthly Email Newsletter! Or if you prefer, visit My Newsletter Page
Thanks 🙂