A Look at Some Important Travel Insurance Coverage Tips
I've always said for years that if you can afford to travel, you can afford travel insurance. Here are a few Travel Insurance Coverage Tips to help you select the right travel insurance for you and your family.
It's important that you know exactly what's covered and what's not when purchasing your insurance for travel. Let's have a look at a few of those important things to consider.
Travel Insurance Coverage Tips – Current Health
This is perhaps one of the most important things you must know and be able to provide to your insurance agent, especially for us baby boomers and seniors.  Do you have a pre-existing medical condition that must be disclosed?
This can greatly affect your coverage or depending on the severity, exclude you from any coverage at all. It's vitally important that you check with an insurance agent to ensure you can be covered for your pre-existing medical condition.  There are usually set time limits associated with this, so make sure you fall within their guidelines!
Travel Insurance Coverage Tips – Travel Destination
Depending on your intended travel destination, there could be travel advisories or restrictions associated do to safety, political issues, weather warnings and so forth. So it's always good to check with your local government websites on any specific travel advisories for your intended destination prior to booking your journey.
Travel Insurance Coverage Tips – Travel Destination Activities
This is something often overlooked by most everyone and is especially important for those active and extreme travel enthusiasts! Depending on what you have in mind and how extreme the activity may be, you many not be covered for any medical emergency that arises.
You may have to add a special peril to your coverage if say for instance, you plan on Bungee Jumping, Sky Diving or Driving a Race Car! 🙂 
As an avid Scuba Diver, I always double check that my medical insurance will cover this activity when I'm traveling abroad.
Travel Insurance Coverage Tips – Trip Duration
This is important, as it can possibly save you a great deal of money in the long run.  Do you travel multiple times of the year or are you one of the lucky ones who possibly escapes to a warm destination for the winter?  
Then definitely look into an Annual or Multi-Trip Coverage with your insurer.  
We always purchase an annual plan to a maximum amount of days away at a time, which saves us a considerable amount of money from having to purchase coverage for each trip.
Travel Insurance Coverage Tips – Baggage Insurance
Again, depending on where you're traveling to and if multiple flights are in your travel plans, then it may be worth your while to purchase baggage insurance coverage. It doesn't cost much and should you arrive at your destination without your luggage, within hours in most cases, your coverage will allow you to purchase clothing and items needed up to a certain limit.
Recently, we had a family member travel from the cold winter in Canada to a sunny and hot tropical holiday destination, arriving without their luggage in hand. Not good when you don't have your bathing suit or light clothing for a few days after arrival, or in the most extreme case, your luggage possibly becomes lost for good!
A few seasons back, our son traveled abroad with his luggage gone missing, and it took months for it to be traced and returned. That's his returned bag many months later in the photo above! 🙁
Tip:
With the convenience of cell phones and digital cameras these days, it's always good to take a picture of your luggage for insurance claim and tracking purposes.
Travel Insurance Coverage Tips – Trip Cancellation & Interruption
We all know when we least expect it, something always seems to happen and especially while we are away from home. Should you need to cancel your journey for a specific reason or have it interrupted for a number of reasons while traveling, then trip cancellation and interruption insurance can be very worthwhile should the need arise.
It's definitely worth checking into for the small additional cost added to your policy, especially if you've spent a great deal money for your vacation!
In concluding, travel medical and other related insurance is vital when traveling abroad or elsewhere.  Should you become ill or injured while away, your medical and hospital bills could cost you thousands of dollars a day without any coverage.  
This is something you never want to take any chances with and be caught without when away from home.
Tip:
Many credit card companies offer insurance coverage associated with their cards. In fact, for years now, we have had such a card that offers medical, luggage loss, trip cancellation, trip interruption and rental car collision coverage. This is great, but do make sure you double check with your card provider exactly what is and what is not covered in their plan!
I always make sure I have access to their coverage and contact numbers on hand when I travel. I usually email all my important documents to myself for easy access if needed.  Be sure to read one of my previous articles here on Cheap Travel Insurance as well.  Don't always select the cheapest insurance out there, without knowing exactly what you are paying for!
If you are Serious About Your Health, particularly during travel, then have a look at this amazing health supplement my family and I have been taking for years. It involves one of the most important ingredients in our bodies – Glutathione!
I am proud to be a RobKellerMD Natural Health Products Affiliate and always enjoy sharing my story with others! Just click on the Banner Below or Check Out My Recent Posts on the Benefits of Glutathione For Healthy Travel , as well as The Best Glutathione Supplement for more detailed information.
Doctor RobertKeller MD Health Supplements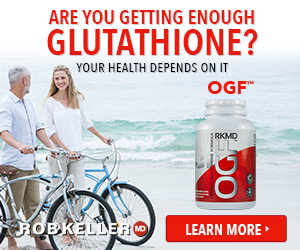 Learn much more about this exceptional health supplement and their other line of wonderful products, by visiting their Official RobKellerMD Webpage. If you prefer, just click on the RobKellerMD Colorful Banner above and it will take you directly to their official website as well.
Receive 50% Off on Any of their wonderful health products through Dr. Keller's website, Contact Me Directly for an Official Coupon Code to receive a 50% Discount on Your First Order and a 30 day, empty-bottle guarantee.

If you have any questions regarding ordering or this product, don't hesitate to send me a note via my Contact Page and I will get back to you as soon as I can. I'm always happy to share my story and experience with others! 🙂
Please Note: The information contained within this website has not been evaluated by the USA Food and Drug Administration (FDA). RobKellerMD Nutritional Supplements are not intended to diagnose, treat, cure or prevent any disease.
* As an Affiliate Member, I do receive a small commission for sales, which in turn, help me to maintain my travel blog and contribute to one of my favorite world-wide charitable organizations called Kiva.*
"Helping Those In Need … Help Themselves"
Safe & Healthy Travels!
If you enjoyed reading this article, make my day and share it with your Friends by clicking one of the Social Media icons below. As well, Never Miss a New Post or Update – Subscribe Below to Receive My New Colorful Monthly Email Newsletter! Or if you prefer, visit My Newsletter Page
Thanks 🙂