A Few Travel Health and Safety Tips
Something that has become more and more important over the years for me and my family is maintaining good health.  This includes exercise and eating a proper diet, both at home and while away on holidays.
We all like to let loose and enjoy ourselves while away on vacation, but at the same time, it is important to be aware of some of the more common travel health problems that we may encounter when away. Surprisingly, many of these health related ailments can be easily avoided.
I thought I would briefly outline some of these health issues and give you some tips on how to prevent and / or remedy them as well.  Here goes …
Travel Health Tips
Be Aware of What You Eat and Drink
"Select Your Food & Drink Carefully"
Without a doubt and probably the most common problem many family members will encounter, especially if traveling abroad is that dreaded  Montezuma's Revenge or symptoms of diarrhea!
Traveler's diarrhea (TD) is a medical disorder resulting from a sanitation breakdown that eventually causes a bacterial contamination of drinking water and food.  In most cases the symptoms are minor with annoying diarrhea and can be cleared within a short time.
Travel Health Tips # 1:
– Avoid tap water at all costs unless you are certain the water is purified.  Just a small
amount of contaminated water can cause unpleasant symptoms.
Avoid even brushing your teeth with a small amount of water.
The same goes for ice cubes!
Drink bottled water at all times unless you are satisfied the water at your hotel, resort or cruise ship has been purified.
For more detailed information on things to avoid and be aware of while traveling, be sure to read one of my recent posts on Travel Health and Safety Tips.
Preventing Jet Lag
That dreaded Jet Lag can be a terrible nuisance for many, especially those traveling with children.  There are a few things that can help prevent or lessen the degree of jet lag when taking longer flights abroad.  Taking a few extra precautions can help you adjust more easily and painlessly upon arrival at your holiday destination.
Travel Health Tips # 2:
  Try to drink plenty of water during your flight.  Keeping yourself hydrated will make you feel much better and with more energy.  So when the flight attendants walk by offering water, be sure to grab a glass or two! 🙂
As well, drinking water will force you to get up and make your way to the restroom.  Keeping the blood circulating and walking around several times during a long flight is very important for your overall well being and health.
 Upon arrival at your destination, try to adapt to the present time and not that of home.  Avoid naps at all costs, especially those with children, as they will tend to make you more tired!
 For adults, try to avoid alcohol or more than a drink or two during your flight.  Alcohol will make you drowsy and dehydrate you as well. 😥
 If you can, eat as healthy as possible avoiding fatty foods as much as you can.  We always carry a few healthy snacks to carry us through our long flights.
These are just a couple of the more common health related problems you or a family member are likely to experience when traveling.  There are many other difficulties that may surface, such as unexpected minor or major injuries to a family member.
We always carry a travel first aid kit for minor nuisances and of course, travel medical insurance in case of a more serious incident.
Don't Let the Bed Bugs Bite
Travel Health Tips # 3:
Unfortunately something that is becoming more and more common in hotels, resorts and other places are those dreaded bed bugs!
When you arrive in your room for the night or your vacation, do not unpack your bags before checking the bedding!  You do not want these annoying bugs coming home with you! 😕
Bed bugs are very tiny parasitic creatures that thrive mostly in covered bedding, hence the name bed bugs.  They can easily get into your clothing and make their way home with you. These pests also bite and can cause irritating skin problems for many.  Check the bed area for tiny spots, under the bedding, even between the mattresses.  If you suspect and sign of bed bugs, request you be moved immediately to another room.
These nasty pests have ruined wonderful vacations for many people, especially small children!
These are  just a couple of tips to keep you and your family healthy on your holidays. Taking a few moments to review these travel tips can help prevent a couple of the more common travel nuisances.
If you are Serious About Your Health, particularly during travel, then have a look at this amazing health supplement my family and I have been taking for years. It involves one of the most important ingredients in our bodies – Glutathione!
I am proud to be a RobKellerMD Natural Health Products Affiliate and always enjoy sharing my story with others! Just click on the Banner Below or Check Out My Recent Posts on the Benefits of Glutathione For Healthy Travel , as well as The Best Glutathione Supplement for more detailed information.
Doctor RobertKeller MD Health Supplements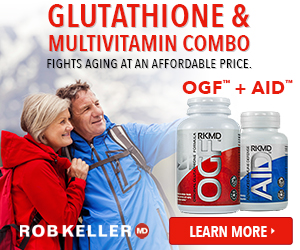 Learn much more about this exceptional health supplement and their other line of wonderful products, by visiting their Official RobKellerMD Webpage. If you prefer, just click on the RobKellerMD Colorful Banner above and it will take you directly to their official website as well.
Receive 50% Off on Any of their wonderful health products through Dr. Keller's website, Contact Me Directly for an Official Coupon Code to receive a 50% Discount on Your First Order and a 30 day, empty-bottle guarantee.
Be sure to check out their Probiotic Supplement as well. It's excellent for those traveling, especially to foreign destinations! 🙂

If you have any questions regarding ordering or this product, don't hesitate to send me a note via my Contact Page and I will get back to you as soon as I can. I'm always happy to share my story and experience with others! 🙂
Please Note: The information contained within this website has not been evaluated by the USA Food and Drug Administration (FDA). RobKellerMD Nutritional Supplements are not intended to diagnose, treat, cure or prevent any disease.
* As an Affiliate Member, I do receive a small commission for sales, which in turn, help me to maintain my travel blog and contribute to one of my favorite world-wide charitable organizations called Kiva.*
"Helping Those In Need … Help Themselves"
Safe & Healthy Travels!
If you enjoyed reading this article, make my day and share it with your Friends by clicking one of the Social Media icons below. As well, Never Miss a New Post or Update – Subscribe Below to Receive My New Colorful Monthly Email Newsletter! Or if you prefer, visit My Newsletter Page
Thanks 🙂
Did You Know …
"Certain respiratory infections may spread quickly on cruise ships. Passengers can help prevent this by receiving the current flu vaccine."