Travel Adaptors Are Necessary in Many Places
Many people traveling abroad forget about some very important items such as travel adaptors for many of their plug in electronic items. This often forgotten item is many times a necessity for plugging in those electrical gadgets you have brought along with you.
Our family embarked on a fantastic Mediterranean all inclusive cruise deal  last summer with an overnight stop in London, England. Luckily, I was aware of the change in their AC wall plugs compared to ours used at home in Canada.
I purchased a nifty multi-use travel adaptor plug on the internet just prior to leaving home. I was able to buy one much like the one in the photo shown below. There are many different types available to suit your needs and budget.
Having an adaptor along with us made plugging in our laptop and recharging our digital camera batteries a breeze! 🙂
It certainly is one of those travel items that is easy to forget about, especially for those who do not do an extensive amount of traveling abroad. Here is a nice article I recently read giving you a little insight regarding the need for plug adaptors. It is well written and I thought I would pass it on to you.
An Adaptor That is Just Right for You
Power Check Before You Travel
Traveling to foreign lands not only requires using a different language (usually), but also requires using a different power source. If you are planning on bringing electronic devices on your trip, you need to find out what the common voltage, plug style and frequency of power is available at your destinations.
If a country has the same voltage, you may only need to get a plug adaptor.  A plug adapter allows you to plug your device into it and then plug it into the wall.  However, if the voltage is different in addition to the plug adapter, you will need to purchase a power converter if the power is higher than you are currently using or a transformer if the voltage is lower than you are currently using.  Other variances with power in a different country can be the range at which their power is produced. The range for one country may be 50 Hz whereas another country may be 60 Hz.
If you are unsure what is needed, seek advice from a professional.
Small appliances and large appliances have different requirements as well. If you can, avoid bringing electrical devices while traveling. Purchasing small items at your destination may be an alternative or using battery operated devices can give you another option.
Computers, camcorders and other similar electronics offer a break from the power dilemma. The vast majority of these items come with a power supply that can handle any type of power.  However, travel adaptors may still be needed and are highly recommended.
Also purchase a universal surge suppressor to protect your computers, camcorders and other electronic devices from any variance in power.
To determine if your device is compatible with many types of power sources, take a look at the power information. A plug will usually carry information such as "Input: AC 100V- 240V ~1.0A 50/60 Hz". This information shows that it can handle a wide range of power inputs.
Do a Power Check Before Leaving Home
Traveling is fun because there is such a wide array of cultures for you to experience.  Do your homework before traveling by doing a power check. That digital camera and camcorder will help you create visual memories of your trip, and your laptop will enable you to send e-mails about events as they happen, saving you from having to lick stamps on the postcards you send to those at home waiting to hear from you.
Traveling abroad is a time to create great memories and if you are accompanied by children, you want to cover every aspect of your trip to make it less stressful for you and more enjoyable for them.  Teenagers get bored very easily so, it would be wise for you to include a power check in your travel plans.
Mau Whit writes informative pieces on various subjects like careful travel measures.  Article Source: [http://EzineArticles.com/?Power-Check-Before-You-Travel&id=5997025] Power Check Before You Travel
Get the Right Travel Adaptors For Your Journey
As you can see, it is important to consider purchasing the necessary adaptors especially if traveling to foreign countries! So the next time you travel abroad, don't be left out in the cold!
If you are Serious About Your Health, particularly during travel, then have a look at this amazing health supplement my family and I have been taking for years. It involves one of the most important ingredients in our bodies – Glutathione!
I am proud to be a RobKellerMD Natural Health Products Affiliate and always enjoy sharing my story with others! Just click on the Banner Below or Check Out My Recent Posts on the Benefits of Glutathione For Healthy Travel , as well as The Best Glutathione Supplement for more detailed information.
Doctor RobertKellerMD Health Supplements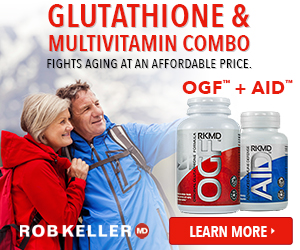 Learn much more about this exceptional health supplement and their other line of wonderful products, by visiting their
Official RobKellerMD Webpage
.
If you prefer, just click on the RobKellerMD Colorful Banner above and it will take you directly to their official website as well.
Receive 50% Off on Any of their wonderful health products through Dr. Keller's website, Contact Me Directly for an Official Coupon Code to receive a 50% Discount on Your First Order and a 30 day, empty-bottle guarantee.

If you have any questions regarding ordering or this product, don't hesitate to send me a note via my Contact Page and I will get back to you as soon as I can. I'm always happy to share my story and experience with others! 🙂
* As an Affiliate Member, I do receive a small commission for sales, which in turn, help me to maintain my travel blog and contribute to one of my favorite world-wide charitable organizations called Kiva.*
"Helping Those In Need … Help Themselves"
Please Note: The information contained within this website has not been evaluated by the USA Food and Drug Administration (FDA). RobKellerMD Nutritional Supplements are not intended to diagnose, treat, cure or prevent any disease
Safe & Healthy Travels!
If you enjoyed reading this article, make my day and share it with your Friends by clicking one of the Social Media icons below. As well, Never Miss a New Post or Update – Subscribe Below to Receive My New Colorful Monthly Email Newsletter! Or if you prefer, visit My Newsletter Page
Thanks 🙂