Check Out This Colorful Tourist Scams Chart
I just came across this great infographic chart on 40 Top Scams around the world to be aware of.  As I like to report on tourist scams, I thought this would be a great addition to my Travel Scams Category and at the same time, offer some great advice for those traveling around the Globe.
The chart is divided into categories and at the bottom of each, illustrates the countries they are most commonly found to occur.  The categories are …
On the Street
Travelling
Shops and Services
Locals and Children
At the Hotel
You may be interested in reading my recent travel scam article that is also mentioned in this list and becoming very popular is the Hotel Desk Scam. Never let your guard down, especially in giving out any personal or credit card information over the phone, particularly when traveling in unfamiliar and foreign countries.
I hope you enjoy this detailed chart as much as did and I hopefully it will trigger your memory when traveling and possibly running into one or more of these scammers on the way.
40 Top Tourist Scams to Be Aware Of
The chart lists forty very popular tourist scams around the world to take notice of.  It pays to do a little research before traveling to an unfamiliar new country where criminals prey on visitors like us in large numbers.  Be sure to check out some of my latest posts on Scams around the globe including one of my recent articles on Scams in Thailand.
If you are Serious About Your Health, particularly during travel, then have a look at this amazing health supplement my family and I have been taking for years. It involves one of the most important ingredients in our bodies – Glutathione!
I am proud to be a RobKellerMD Natural Health Products Affiliate and always enjoy sharing my story with others! Just click on the Banner Below or Check Out My Recent Posts on the Benefits of Glutathione For Healthy Travel , as well as The Best Glutathione Supplement for more detailed information.
Doctor RobertKellerMD Health Supplements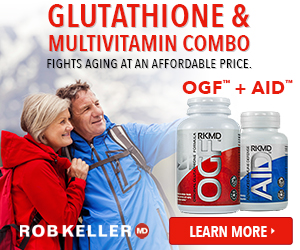 Learn much more about this exceptional health supplement and their other line of wonderful products, by visiting their
Official RobKellerMD Webpage
.
If you prefer, just click on the RobKellerMD Colorful Banner above and it will take you directly to their official website as well.
Receive 50% Off on Any of their wonderful health products through Dr. Keller's website, Contact Me Directly for an Official Coupon Code to receive a 50% Discount on Your First Order and a 30 day, empty-bottle guarantee.

If you have any questions regarding ordering or this product, don't hesitate to send me a note via my Contact Page and I will get back to you as soon as I can. I'm always happy to share my story and experience with others! 🙂
* As an Affiliate Member, I do receive a small commission for sales, which in turn, help me to maintain my travel blog and contribute to one of my favorite world-wide charitable organizations called Kiva.*
"Helping Those In Need … Help Themselves"
Please Note: The information contained within this website has not been evaluated by the USA Food and Drug Administration (FDA). RobKellerMD Nutritional Supplements are not intended to diagnose, treat, cure or prevent any disease
Safe & Healthy Travels!
If you enjoyed reading this article, make my day and share it with your Friends by clicking one of the Social Media icons below. As well, Never Miss a New Post or Update – Subscribe Below to Receive My New Colorful Monthly Email Newsletter! Or if you prefer, visit My Newsletter Page
Thanks 🙂