Top Things to Do In Varanasi India
The second stop on our amazing 7 week journey throughout India was the ancient city of Varanasi.  In this article,  I've listed a few Things to Do in Varanasi that we did during our short visit to the city, and that you may enjoy as well. We highly anticipated our visit to one of the oldest living cities in the entire world!
A highly spiritual city lying next to the very holy Ganges River where Hindu's ultimately come to rid themselves of their sins in the river and cremate their loved ones as well.  For Hindu's, it is the crossing place between their physical and spiritual worlds.  One has truly not experienced India without a visit to Varanasi.
After taking the overnight long train journey from New Delhi, we arrived at the Varanasi train station in the early afternoon and made our way to our lovely quaint hotel conveniently located in the city.  Be sure to check out my post and photos of our stay at the Hotel Park Plaza. After getting settled in our hotel and planning our itinerary of places to visit for our 4 night stay in the city, we were off to discover the sites of the city.
With the famous Ghats, Temples and outlying communities to discover, there was little time to waste! There's historical mosques, hidden alleys, bazaars, ancient Varanasi building architecture, the world's biggest crematorium and local markets to discover!
Fascinating Things to Do in Varanasi
Visiting the Ghats is without a doubt, the most popular attraction in the city, and the main reason why most come to visit in the first place. There are approximately 80 Ghats in the area that border the Ganges River, all having a unique significance and used for a number of reasons including;
Ritual Bathing;
Swimming;
Laundry;
Yoga;
Washing livestock;
Tours and much more.
Ghats Definition:
"A broad flight of steps that is situated on an Indian riverbank and that provides access to the water especially for bathing."   [Merriman-Webster Dictionary]
Things to Do in Varanasi – Dashashwamedh Ghat
Dashashwamedh Ghat is the main and most popular Ghat on the Ganga River.  It is ideally located close to many religious temples as well, including the Manikarnika Ghat.  This large Ghat is also reflected as the most favorite and most used among the Hindu followers.
This main Ghat is easy to get to from most anywhere in the city.  Just ask your taxi or tuk-tuk driver to take you to the main Ghat in Varanasi.
Things to Do in Varanasi – Attend the Aarti Ceremony on the Ganges River
The Aarti Ceremony is a very religious and spiritual ritual that only takes place in front of a divine element.  In Varanasi of course it is on the Ganges River. A number of young priests perform this ritual dressed in saffron colored dress with puja thali (prayer materials on a tray) and a big brass Aarti lamp.
The crowds are enormous for the nightly ritual as you can see in the pictures!
Things to Do in Varanasi – Experience the Manikarnika Ghat
This is also referred to as the Burning Ghat which is used for cremation among Hindu followers.  There is a very spiritual process that takes place prior to cremation that truly is awe inspiring to witness first hand.  As you make your way to the Ghat, you will be approached by a guide that will lead you up a flight of stairs to a viewing area.  He will explain the process to you and then request a donation towards the purchase of wood for cremating those who are unable to afford it on their own.
It's entirely up to you to decide on what you would like to donate and not what they ask for.
Note:
It is also very important to respect the traditions, observe quietly and not to take close up photographs if at all possible, out of respect for the deceased and their families.
Things to Do in Varanasi – Travel to Sarnath
Sarnath is a town located just 12 km from Varanasi and is the site of the deer park where Gautama Buddha first taught the Dharma after his enlightenment.  Sarnath is one of four very holy Buddhist sites and of which was sanctioned by the Buddha himself for pilgrimage.
Dhamekh Stupa Sarnath India
It's a lovely peaceful setting where you can escape the crowds of Varanasi and view the ruins and temples of the Buddhists.  Sights and Activities here include;
Main Shrine;
Monastery Ruins;
Ashoka Pillar;
Chaukhandi Stupa;
Dhamekh Stupa and much more.
Things to Do in Varanasi – Visit Ramnagar Fort
Ramnagar Fort lies on the banks of the river Ganga and is the inherited home to the Maharaja of Varanasi. The Fort is just 14 kilometers from Varanasi. Built in 1750, and constructed in red sandstone in a typical Mughal style of architecture, complete with striking carved balconies and open patio areas.
This unique fortress also is home to the Ved Vyasa shrine, a museum and a residential compound for the King.  It is an interesting and a relaxing place to stop once inside the gates, especially for history buffs!
Attending this Fort was a nice short outing and tuk-tuk ride.  The buildings are of historical nature with a museum to view as well.
Things to Do in Varanasi – Stop at the Blue Lassi Shop
I discovered this shop on TripAdvisor which came highly recommended!  It is a very tiny yogurt shop in Varanasi, with a reputation for serving the freshest, creamiest, fruit-filled lassis you will ever experience and have been serving yogurt for over 90 years now!
The shop is tucked away on one of the many narrow alley ways found in the city.  Trust me, you will not find it, but any tuk-tuk driver will know where this landmark is!  You simply have to visit at least once, the yogurt is absolutely amazing, and to watch it being prepared is something to experience as well.  Definitely worth the visit!
The wall of happy visitors who have enjoyed a yogurt at the Blue Lassi including yours truly! 🙂
Things to Do in Varanasi – Sunrise Boat Tour
Taking the early morning sunrise boat tour on the Ganges was definitely the highlight of our stay of all the attractions we visited in Varanasi.  It really is something special to rise before day break and witness the religious and spiritual activities that take place on the Ghats along the river as the sun rises above the horizon.
We had a very special tour with our host on a small private row boat, making this event even more special.  There's something mysterious and magical that seems to occur within, when you witness first hand the hundreds of devoted people bathing and performing spiritual rituals along this very holy river.
If there's just one thing you do during your stay in Varanasi, it's to definitely rise early and experience a Sunrise Boat Tour as we did.
Be sure to check my review and photos of our morning tour with Streetwise Varanasi Tours. It was an incredible experience to say the least, and one not soon forgotten.
Things to Do in Varanasi – Walk the Alleyways and Shops of Varanasi
Off course, you simply must walk among the maze of ancient alleyways and shopping streets of Varanasi for whole experience of the city.  It gives you a deeper understanding of everyday life for those living in this historical city.  We were very fortunate with our tour guide, who having been born and raised in the city, was able to take us to many places we may have not found on our own.
There you have it, just a few suggestions for you to consider when looking for Things to Do in Varanasi, India.  It's an incredible experience to witness the events occurring first hand on the banks of the Holy River Ganga.
For more detailed information on visiting Varanasi, I have included a link to India Tourism's travel Official website for your convenience below.
If you are Serious About Your Health, particularly during travel, then have a look at this amazing health supplement my family and I have been taking for years. It involves one of the most important ingredients in our bodies – Glutathione!
I am proud to be a RobKellerMD Natural Health Products Affiliate and always enjoy sharing my story with others! Just click on the Banner Below or Check Out My Recent Posts on the Benefits of Glutathione For Healthy Travel , as well as The Best Glutathione Supplement for more detailed information.
Doctor RobertKellerMD Health Supplements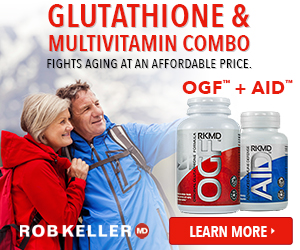 Learn much more about this exceptional health supplement and their other line of wonderful products, by visiting their
Official RobKellerMD Webpage
.
If you prefer, just click on the RobKellerMD Colorful Banner above and it will take you directly to their official website as well.
Receive 50% Off on Any of their wonderful health products through Dr. Keller's website, Contact Me Directly for an Official Coupon Code to receive a 50% Discount on Your First Order and a 30 day, empty-bottle guarantee.

If you have any questions regarding ordering or this product, don't hesitate to send me a note via my Contact Page and I will get back to you as soon as I can. I'm always happy to share my story and experience with others! 🙂
* As an Affiliate Member, I do receive a small commission for sales, which in turn, help me to maintain my travel blog and contribute to one of my favorite world-wide charitable organizations called Kiva.*
"Helping Those In Need … Help Themselves"
Please Note: The information contained within this website has not been evaluated by the USA Food and Drug Administration (FDA). RobKellerMD Nutritional Supplements are not intended to diagnose, treat, cure or prevent any disease
Safe & Healthy Travels!
If you enjoyed reading this article, make my day and share it with your Friends by clicking one of the Social Media icons below. As well, Never Miss a New Post or Update – Subscribe Below to Receive My New Colorful Monthly Email Newsletter! Or if you prefer, visit My Newsletter Page
Thanks 🙂