Don't Miss The Butchart Gardens in Victoria BC
Starting out as a tiny private garden with sweet peas and rose bushes has now blossomed into over 55 acres of the most spectacular floral garden display to be found anywhere in the world, appropriately named The Butchart Gardens.
This magnificent world re-known Floral Gardens has been designated as a National Historic Site in Canada.
Brief History of The Butchart Gardens
It's 1904 and Mrs. Jenny Butchart decided to transform her husband's limestone quarry into a floral garden, and over the years developed this garden into a world renowned attraction on Vancouver Island in British Columbia.  Jennie and Robert Butchart began with a simple rose – bush and sweet pea garden, expanding over the years to 55 acres of breathtaking floral wonder on their 130 acre estate!
This major attraction now receives over one million visitors annually.
The Historic Main House and Entrance
From spectacular floral displays that bloom year round to panoramic views of the famous Sunken Garden, beautiful displays in the Rose and Japanese Gardens, dining, evening viewing under the lights, fireworks and live entertainment; the Butchart Gardens is a grandiose affair!
This beautiful Garden display is now well over 100 years old and is still owned by the Butchart family.
Enjoy The Gardens Year Round
55 Acres of Spectacular Gardens
The Gardens are open throughout the year and there's always something special  happening for the whole family to enjoy of all ages. There's a beautiful horse Carousel ride to keep younger children entertained, as well as Ice cream parlors in season, a dining room, coffee and gift shops and so much more! For those of you with Green Thumbs, the family have been packaging and selling their very own seeds for you to purchase to take home and plant since 1920!
Be sure to visit at least once in the evening hours where the Gardens provide a variety of live entertainment and an exciting display of fireworks during the summer months.
There's something to enjoy all year – long with different displays and events planned to blend in with the season.  For example, enjoy the Japanese Garden displays in autumn where they transform into brilliant and beautiful colors and during the summer, the Rose Garden displays a beautiful array of captivating colors!
Enjoy Butchart Gardens Day and Evening
The Sunken Garden Night Illumination
 (photo courtesy of the Butchart Gardens)
For two incredibly different experiences, you simply must try to visit the Gardens during the daytime and in the evening as well.  These gorgeous floral displays viewed among the hundreds of colored lights bring out new amazing colors like no other!
It's like the Gardens completely transform themselves under the beautiful colored lights in the evening. As well, the Fountain Display will dazzle you with its colored lights at night.
Enjoy an Eco-Friendly Electric Boat Tour
The Butchart Gardens Eco Boat Tour
You can even experience Butchart Gardens very own eco-friendly boat tours from their adjoining bay, getting a lovely view of the property and neighboring shoreline.  From May to September, enjoy a 45-minute guided boat tour where you can view and learn about the history and wildlife of Tod Inlet and the local waters of surrounding Brentwood Bay.  Keep a close lookout for the many harbour seals, herons, eagles, and otters that make this area their home on the west coast of Canada.
This is another great addition to the Park that is sure to be a hit with the kids!
Dining at Butchart Gardens
The Butchart Gardens Fountain Displays
There's a variety of dining options available to make your visit complete.  You can spend the entire day and evening in the Gardens with a choice of fine dining, casual cafeteria style dining and a coffee shop to choose from.  As well, don't miss the Ice Cream Parlour by the gift shop for some excellent island ice-cream. We did and it was delicious! 🙂
The Dining Room Restaurant is located in the historic Butchart Home where you can sit back and enjoy Afternoon Tea. Lunch and dinner is also served during the peak season.  Reservations are recommended for dinner in the dining room.
Christmas at Butchart Gardens
The Beautiful & Colorful  Rose Garden
Christmas is a very special time at the Gardens as well.  Enjoy live Christmas music, beautiful light displays and believe it or not, there's even a Skating Rink the kids will love!  If your travel plans include a visit to Victoria BC in the winter and especially during the Holiday Season, then be sure to make a point of visiting the Gardens at this time.
Pet Friendly Gardens
Dog Friendly Grounds
If you're traveling with Rover like we do, then no worries, you're welcome to bring your pet along with you as long as you respect the rules in place.  Always keep your dog on a leash and be sure to pick up after your pet during your visit.  There are handy drinking stations for your dog as well to keep him or her hydrated especially during the hot summer months.
RV Parking and Visitor Center
The Gardens Visitor Center
There's always staff available to assist you in any way they can to help make your visit as enjoyable as possible.  At the main entrance, there's a visitor center with friendly staff members eager to assist in any way they can!
Traveling in your Recreational Vehicle? No problem, there's plenty of RV Parking for largest of rigs located on the property!
So the next time you visit Victoria British Columbia, be sure to visit this major world attraction. You and your family will be glad you did! Even though I was raised in this beautiful city, visiting this spectacular attraction is always something special when returning to the city.
For more complete information on hours of operation, special events and much more, I have listed their official website below for your convenience.
A Big Thanks to The Butchart Gardens for hosting our Visit on our recent travels to Victoria.  All content and opinions are that of the author and reflect my personal experience only.
If you are Serious About Your Health, particularly during travel, then have a look at this amazing health supplement my family and I have been taking for years. It involves one of the most important ingredients in our bodies – Glutathione!
I am proud to be a RobKellerMD Natural Health Products Affiliate and always enjoy sharing my story with others! Just click on the Banner Below or Check Out My Recent Posts on the Benefits of Glutathione For Healthy Travel , as well as The Best Glutathione Supplement for more detailed information.
Doctor RobertKellerMD Health Supplements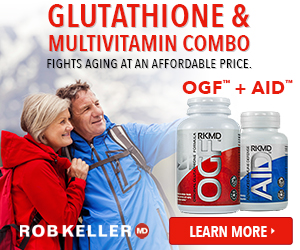 Learn much more about this exceptional health supplement and their other line of wonderful products, by visiting their
Official RobKellerMD Webpage
.
If you prefer, just click on the RobKellerMD Colorful Banner above and it will take you directly to their official website as well.
Receive 50% Off on Any of their wonderful health products through Dr. Keller's website, Contact Me Directly for an Official Coupon Code to receive a 50% Discount on Your First Order and a 30 day, empty-bottle guarantee.

If you have any questions regarding ordering or this product, don't hesitate to send me a note via my Contact Page and I will get back to you as soon as I can. I'm always happy to share my story and experience with others! 🙂
* As an Affiliate Member, I do receive a small commission for sales, which in turn, help me to maintain my travel blog and contribute to one of my favorite world-wide charitable organizations called Kiva.*
"Helping Those In Need … Help Themselves"
Please Note: The information contained within this website has not been evaluated by the USA Food and Drug Administration (FDA). RobKellerMD Nutritional Supplements are not intended to diagnose, treat, cure or prevent any disease
Safe & Healthy Travels!
If you enjoyed reading this article, make my day and share it with your Friends by clicking one of the Social Media icons below. As well, Never Miss a New Post or Update – Subscribe Below to Receive My New Colorful Monthly Email Newsletter! Or if you prefer, visit My Newsletter Page
Thanks 🙂