My Thai Air Flight Review
I thought I would share my Thai Air Review in Economy Class with you because of our wonderful flight we experienced with this airline. Our 2 flights were non stop to and from from Hong Kong and Bangkok. Our journey originated from Vancouver, British Columbia Canada departing from the Vancouver with Air Canada, so I thought it would be neat to compare the two airlines and our flight experience.
First, have a quick look at this Thai Airlines promotional video to you started! 🙂
Enjoy …
Both flights with Thai Airways were on one of their beautiful Boeing 747 – 400 aircraft.  After flying from Vancouver BC to Hong Kong via Air Canada, the service reminded me of the days of old, where your economy flight included hot meal service, alcoholic beverages, hot towel service and so much more!
Thai Air – Airline Review
Smooth as Silk
True to the Thai thinking and their popular brand of  Fly Thai – Smooth as Silk, all passengers on Thai Airways flights enjoy the renowned service and wonderful Thai hospitality which has earned a reputation known all over the world.
I for one can attest to that! 🙂
The crew were all very professional and extremely courteous at all times. The service was outstanding and the aircraft and economy seating was comfortable and spacious.
Thai Air Flight Review vs Air Canada
All though both are major world class airlines, I thought it would be interesting to give you a comparison of our recent experience flying with both on the same day in 'Economy Class'. Again, this is just my personal review and experience flying with both airlines on the same day and that I thought would be fun to compare!
Let's have a closer look …
| | | |
| --- | --- | --- |
|                                                   | Thai Airlines | Air Canada |
| Check in counter experience | Ok | Good |
| Flight on-time (departure) | On time | Delayed |
| Greeting at aircraft door | Yes | Yes |
| Seat comfort (legroom) | Good | Poor |
| Complimentary headsets | Yes | Yes |
| Complimentary newspaper | Yes | No |
| Hot towelette before meal | Yes | No |
| Clean blanket & pillow | Yes | Yes |
| Complimentary alcoholic beverages | Yes | No |
| Best meal quality and presentation | Very Good | Ok |
| Quality of Service | Very Good | Ok |
| Overall Flight Experience | Very Good | Ok |
| Duty Free On Board Selections | Yes | Not Available |
In our opinion, Thai Air International won hands down! The service received from airline staff was excellent. The in-flight meals were served hot, well presented, tasty and both flights taken with Thai Air were on time.
Thai Airways – Exceptional Service Like Days of Old
Flying for the first time with Thai Airlines really did remind me of what airline travel used to be years ago.  All the little extras that were once standard and included in your flight experience that are no longer with most airlines today.  In order to experience this type of service today, one must travel either First Class or Business Class.
The first thing my wife and I noticed when we boarded the Thai Airways aircraft and took our seats in Economy was the amount of leg room there was in comparison to most other major airlines when traveling in this class.  My wife is 5' 10" and her legs did not hit the seat in front of her!  With most others, she would always be cramped in her seat and knocking her knees in the seat in front.
Hats off to Thai Airlines for not trying to add extra rows of seating! There's no need to search for those best airline seats with this carrier, economy seating is roomy.
With Thai Air you still get all the extras listed above included in your basic fare. What a pleasant surprise to be handed a free newspaper, hot towels before dinner, free alcohol beverages, meals served hot and fresh and service with a smile! 🙂  Reminded me flights we took when I was young with a Canadian Charter Airline called Wardair, where everything was included in your Economy flight!
Wardair Boeing 747
I would definitely recommend Thai Airways to anyone traveling in Economy Class the next time your travels have you flying to one of their selected destinations. You will not be disappointed! I can't imagine what flying in First Class would be like! Be sure to check out all my posts and photos of our wonderful Holidays in Thailand.  Thailand is an amazing travel destination and country to experience.
If you are Serious About Your Health, particularly during travel, then have a look at this amazing health supplement my family and I have been taking for years. It involves one of the most important ingredients in our bodies – Glutathione!
I am proud to be a RobKellerMD Natural Health Products Affiliate and always enjoy sharing my story with others! Just click on the Banner Below or Check Out My Recent Posts on the Benefits of Glutathione For Healthy Travel , as well as The Best Glutathione Supplement for more detailed information.
Doctor RobertKellerMD Health Supplements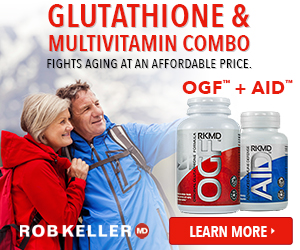 Learn much more about this exceptional health supplement and their other line of wonderful products, by visiting their
Official RobKellerMD Webpage
.
If you prefer, just click on the RobKellerMD Colorful Banner above and it will take you directly to their official website as well.
Receive 50% Off on Any of their wonderful health products through Dr. Keller's website, Contact Me Directly for an Official Coupon Code to receive a 50% Discount on Your First Order and a 30 day, empty-bottle guarantee.

If you have any questions regarding ordering or this product, don't hesitate to send me a note via my Contact Page and I will get back to you as soon as I can. I'm always happy to share my story and experience with others! 🙂
* As an Affiliate Member, I do receive a small commission for sales, which in turn, help me to maintain my travel blog and contribute to one of my favorite world-wide charitable organizations called Kiva.*
"Helping Those In Need … Help Themselves"
Please Note: The information contained within this website has not been evaluated by the USA Food and Drug Administration (FDA). RobKellerMD Nutritional Supplements are not intended to diagnose, treat, cure or prevent any disease
Safe & Healthy Travels!
If you enjoyed reading this article, make my day and share it with your Friends by clicking one of the Social Media icons below. As well, Never Miss a New Post or Update – Subscribe Below to Receive My New Colorful Monthly Email Newsletter! Or if you prefer, visit My Newsletter Page
Thanks 🙂
Did You Know …
"The tradition of tipping waiters and waitresses arose in coffee houses. That that wanted good service and priority seating would put money in a tin labeled, "To Insure Prompt Service" – hence, the term Tips came to be."