A Sunwing Airlines Flight Review Regarding a Pilot Request
On our recent trip to Cancun Mexico using Sunwing Airlines, a strange thing happened on our flight home, something I had never experienced in all my years of flying.
Now, I'm no pilot or have any knowledge of flying whatsoever, but what occurred really drew my attention and curiosity. So much so, that once I returned home, I immediately contacted a family member who is an experienced test pilot in the Armed Forces.
Here's what happened …

Prior to takeoff from Cancun airport, our flight attendant made an announcement that the captain had issued an order to have 7 people who were in rows 1 thru 10, move back to the rear of the plane for takeoff and the entire flight! Now these front row seats are for those elite passengers who paid an additional fee for extra leg room, baggage allowance, and priority check in and so on.
There was no explanation given for this and all the flight attendant said was that the doors would not be closed until this request was met. Needless to say, those elite passengers were not very happy to say the least!
Safety is Priority One
I would never sacrifice my safety or that of any others for any reason, and after discussing this with a professional airline pilot, from the explanation I received, I'm glad the pilot made this decision.
Here's what he had to say …

I read Rob's question about the aircraft weight distribution and although this is rare for commercial airlines to have to move passengers, the Centre of Gravity of the aircraft is critical to maintaining proper aircraft control.
It is computed in detail before every single flight, even on our helicopters. So it is likely that due to the specific passenger seating and baggage load, they had to move the centre of gravity of the aircraft backwards to ensure it was within limits (for adequate control).
This often leads to accidents on small general aviation aircraft when they are either overloaded or the loading puts the Centre of Gravity (CG) out of limits and pilots are not diligent enough or negligent in this regard.
Hats Off to Our Sunwing Pilot
Now after understanding what occurred in more detail, I am thankful our Sunwing pilots were doing their job professionally and with the safety of all passengers as priority one! Indeed, this must be a very rare occurrence, as in all my years of traveling on all sizes of aircraft, this has never occurred and hopefully for good reason and not because of negligence.
So there you have it! Just something of interest to pass on to you here in regards to airline safety, and knowing that for those of us who travel and fly a great deal, we are safe in the hands of professional commercial airline pilots.

For those of you who missed my recent post on Safe Flying, be sure to check it out, the video is amazing on just what a commercial aircraft can withstand in flight.
If you are Serious About Your Health, particularly during travel, then have a look at this amazing health supplement my family and I have been taking for years. It involves one of the most important ingredients in our bodies – Glutathione!
I am proud to be a RobKellerMD Natural Health Products Affiliate and always enjoy sharing my story with others! Just click on the Banner Below or Check Out My Recent Posts on the Benefits of Glutathione For Healthy Travel , as well as The Best Glutathione Supplement for more detailed information.
Doctor RobertKellerMD Health Supplements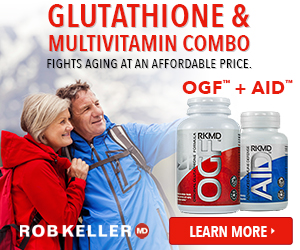 Learn much more about this exceptional health supplement and their other line of wonderful products, by visiting their
Official RobKellerMD Webpage
.
If you prefer, just click on the RobKellerMD Colorful Banner above and it will take you directly to their official website as well.

Receive 50% Off on Any of their wonderful health products through Dr. Keller's website, Contact Me Directly for an Official Coupon Code to receive a 50% Discount on Your First Order and a 30 day, empty-bottle guarantee.

If you have any questions regarding ordering or this product, don't hesitate to send me a note via my Contact Page and I will get back to you as soon as I can. I'm always happy to share my story and experience with others! 🙂
* As an Affiliate Member, I do receive a small commission for sales, which in turn, help me to maintain my travel blog and contribute to one of my favorite world-wide charitable organizations called Kiva.*
"Helping Those In Need … Help Themselves"
Please Note: The information contained within this website has not been evaluated by the USA Food and Drug Administration (FDA). RobKellerMD Nutritional Supplements are not intended to diagnose, treat, cure or prevent any disease
Safe & Healthy Travels!
If you enjoyed reading this article, make my day and share it with your Friends by clicking one of the Social Media icons below. As well, Never Miss a New Post or Update – Subscribe Below to Receive My New Colorful Monthly Email Newsletter! Or if you prefer, visit My Newsletter Page
Thanks 🙂
Did You Know …
"Turbulence Isn't Dangerous, and There Are Ways to Reduce Your Chances of Experiencing It."