Enjoy A South Pacific Cruise from Sydney Australia
On our first visit to Australia recently, we included an amazing South Pacific Cruise in our travel plans which departed from the beautiful Sydney harbor. Our cruise made stops at some lovely tropical destinations in the South Pacific.
Our 11 night cruise in the month of February was on board Royal Caribbean's "Rhapsody of the Seas" and was most certainly one of the main highlights of our Australia vacation. It was fabulous cruise with absolutely perfect weather, friendly staff and amazing food the entire journey.
Check out my short video clip of the views you will experience in Sydney harbor!
Enjoy …
An Amazing 11 Night South Pacific Cruise
There are many different cruises departing from Sydney, Australia throughout the year and if your travel plans can include one of these cruises, you simply must try to add it to your travel itinerary like we did.  Just departing from Sydney harbor is worth the ticket alone.
With Sydney harbor voted as one of the best harbors in the world to depart from, the scenery is spectacular as you wind your way out to sea!
For those searching for a cruise that departs and returns from Sydney Australia, then consider taking a cruise much like ours. Believe me, the eleven nights spent on board passed far too quickly, wishing for a few more days on our return. As luck was on our side, we experienced sunny days and calm seas the entire journey. Below is a quick recap of our ports of call on this incredible holiday!
Departing Sydney at 6:30 in the evening was ideal.  We were able to enjoy the sun beginning and wonderful scenery out on deck as we slowly cruised out of the harbor. For the next three evenings we would sail over 1500 kilometers to our first destination Noumea, New Caledonia arriving at 7:00 am.
Below are just a few recommendations based on our own cruise experience.
Like any other cruise, you do have the option of booking off shore excursions directly with the cruise line for convenience and peace of mind.
South Pacific Cruise 1st Port – A Pleasant Day in Noumea
Simply put, New Caledonia is a French territory in what is referred to as a special collectivity of France. Noumea is the largest of the surrounding islands and the capital city on the island of island of Grand Terre. This is a bustling port city with a growing population, university and much more to offer locals. The official language spoken is French, but many locals understand English, so getting around is a breeze!
Because this island is of French influence, the local pastry shops and cafés from what I understand are to die for!
Shuttle buses will whip you to the town center from the dock just a few minutes away. There you will arrive at a small plaza type mall with the 'Office Du Tourisme' is located and upstairs vendors selling their wares.
Unless you plan on taking the ships shore excursions, I recommend simply purchasing an all – day Hop On/Hop Off bus pass at one of the many tourist outlets in the mall.
For $15aus you can make your way to the beaches and shops by bus, getting on and off at your leisure. This is a great and inexpensive way to get around easily and enjoy the island. There are complete tours also available for around $30aus.
Anse Vata Beach is the most popular beach where you can take a dip, relax and then enjoy shopping or grabbing a snack at the many outlets across the street. The beach is pleasant, but nothing like what you will experience in the days to come! We enjoyed a relaxed day off the ship, walking about and taking our first swim in the South Pacific!
Below is a link to New Caledonia's official tourism website I have listed for your convenience.
We returned the ship for a 4:00pm departure with the next port of call … Mystery Island, Vanuatu.
South Pacific Cruise 2nd Port – Beautiful Mystery Island Vanuatu
Making up part of the Republic of Vanuatu, this tiny island is located the furthest south of the archipelago. Uninhabited for the most part, with locals coming across from neighboring islands when ships arrive to sell their wares and set up food and beverage tents.
It really is like arriving on Gilligan's Island in the South Pacific!
This small patch of paradise was used as an Allied airstrip during WW11. The strip is still visible and where locals have set up their tents. Anchoring offshore at 8:30am, we enjoyed an early breakfast and caught the first tenders whisking us to the tiny island.
One must visit this tiny island to experience the beautiful white sand beach, crystal clear waters and enjoy snorkeling and swimming at the same time. A great destination to spend a relaxed enjoyable beach day on your cruise vacation! It also gives you an opportunity to meet the locals, purchase some of their souvenirs, and have a few snacks and beverages while listening to some local entertainment as well.
We returned the ship for a 4:00pm departure with the next port of call … Luganville, Vanuatu.
South Pacific Cruise  3rd Port – Luganville
A Beach Lovers Paradise
After traveling through the night, our ship docked at the Port of Luganville by 10:30. After enjoying our morning breakfast, we were ready for a great day swimming and snorkeling on the island. Having previously read about things to see in and do on the island on my favorite review and booking website TripAdvisor, I stepped off the ship ready to barter with a taxi driver.
Without going into great detail on this post, there are many attractions, along with several beaches for you to enjoy. The "Blue Hole", Champagne Beach and Million Dollar Bay were our selections. First stop, spectacular Champagne Beach.
Located about 40 minutes from the ship, this beach was a must see on my list of things to see and do on this cruise. Voted as one of the most beautiful beaches in the South Pacific, as a long time beach lover, I just had to experience it and it certainly lived up to its name!
Enjoying a pleasant drive to the beach with our driver, it still amazes me how simple life can be and what few necessities we need in order to be happy. These island people live a quiet life, with few luxuries, but seem to live a happy life! One of the first to arrive at the beach, it was simply amazing! Imagine a beautiful calm unspoiled bay with crystal clear waters that lead onto a soft white powder sandy beach.
Of all my travels around the globe, this is perhaps the most beautiful beach I have ever experienced!
After enjoying a few hours here, it was on to one of the islands amazing "Blue Holes." A lovely fresh water pool in the middle of nowhere! A great place for a refreshing dip to wash the salt water off after our visit to Champagne Beach!
Note:
We did not go to the more built up and commercialized "Nanda Blue Hole" but to a smaller hidden piece of paradise our driver picked out for us.
After a fantastic refreshing swim in the crystal clear fresh water blue hole, we then made our way to Million Dollar Bay for some interesting snorkeling. At the end of WW11, this bay became a dumping ground for the U.S. Military, where all kinds of machinery were left behind after the war. There is also great wreck diving in the area for those interested.
All in all a wonderful day and one of my favorite islands visited on our cruise. We returned the ship in time for our early dinner sitting for a departure time of 7:00pm. We paid $125aus for the entire day with our private taxi driver. A great bargain, but even better if you travel in groups in a mini bus from the pier. All the drivers will put together whatever package you desire!
South Pacific Cruise 4th Port – Vila Vanuatu
The archipelago of Vanuatu consists of 83 idyllic islands with Port Vila on the island of Efate named the Capital City, but at same time, still a quiet peaceful South Pacific Island.
After arriving at the dock by 8:00am, we had a prearranged shore tour taking us to various places throughout the day. A typical touristy type affair that at the end of the day my wife and I looked at each other and said; "That was ok."
It was not really worth it for us, but at least a lot cheaper than taking one of the ships shore excursions doing the same thing.
The tour included a visit to …
A traditional island village and show – very touristy!
Blue Hole Swim – not nearly as nice as that in Luganville.
Visit to an elderly man's roadside WW11 museum – very cool, charming man.
Lunch at a quaint beach hotel – very good!
Visit to an old "Survivor TV Series" beach and hut – boring!
Stop at a lookout for pictures – big deal!
A quick drive thru the town center – whatever!
We returned back to the ship by 3:00pm for a 5:00pm departure.
Our driver and tour guide were very boring, driving at least 110 – 120 km per hour on the small 2 lane highway the entire time.
Definitely not worth the expense for us and the tour did not start off well at all. We waited in the mini bus for ½ hr off the ship, then were driven to another meeting place and waited another 20 minutes for two other people.
South Pacific Cruise 5th Port – Mare New Caledonia
This is another perfect island for beach lovers! Mare is the second largest in the archipelago of New Caledonia and another territory of France. This island is known for some of the loveliest beaches in the Pacific with the world's second largest barrier reef. The main attraction on the island is taking the bus to Yedjele Beach. You can purchase your tickets on board at the Shore Excursion desk. Arriving and anchoring at 8:00, after our breakfast we disembarked taking the tender to shore and boarding the bus in the town square.
A beautiful white soft sand beach with crystal clear ocean waters to enjoy swimming and snorkeling throughout the day.
Vendors set up a variety of tents to purchase wares, food and drinks. A great lazy day for us beach lovers!
We returned back to the ship in the late afternoon for a 5:00pm departure.
South Pacific Cruise 6th Port – Isle of Pines New Caledonia
This tiny island in paradise is among the favorite for most. A beautiful quaint island among those in the New Caledonia chain. Here, you will enjoy another relaxing day on the beaches and also a wonderful spot for snorkeling as well.
Tip:
If you intend to do some snorkeling, try to be on the first tender ashore in the morning at 09:00 and walk straight over to Kanumera Bay and Sacred Rock, as the beach is very small and gets extremely crowed! On the other side of the road, is a beautiful stretch of beach where you can easily find a quiet spot of your own!
Another great beach day on this amazing South Pacific cruise!
We sadly made our departure at 5:00pm once again, starting our two day sail back to Sydney with a 06:30 am departure. As we were spending the day and evening again in Sydney, we enjoy a leisurely breakfast and were among the last to disembark later in the morning.
A fabulous cruise that I would certainly do over and over again! I highly recommend including some sort of cruise vacation into your holiday plans to Australia! Stay tuned for my individual posts, pictures and videos on each island listed above.
If you are Serious About Your Health, particularly during travel, then have a look at this amazing health supplement my family and I have been taking for years. It involves one of the most important ingredients in our bodies – Glutathione!
I am proud to be a RobKellerMD Natural Health Products Affiliate and always enjoy sharing my story with others! Just click on the Banner Below or Check Out My Recent Posts on the Benefits of Glutathione For Healthy Travel , as well as The Best Glutathione Supplement for more detailed information.
Doctor RobertKellerMD Health Supplements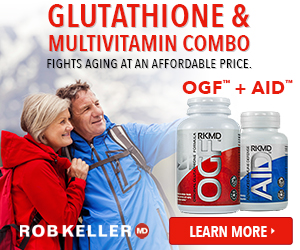 Learn much more about this exceptional health supplement and their other line of wonderful products, by visiting their
Official RobKellerMD Webpage
.
If you prefer, just click on the RobKellerMD Colorful Banner above and it will take you directly to their official website as well.
Receive 50% Off on Any of their wonderful health products through Dr. Keller's website, Contact Me Directly for an Official Coupon Code to receive a 50% Discount on Your First Order and a 30 day, empty-bottle guarantee.

If you have any questions regarding ordering or this product, don't hesitate to send me a note via my Contact Page and I will get back to you as soon as I can. I'm always happy to share my story and experience with others! 🙂
* As an Affiliate Member, I do receive a small commission for sales, which in turn, help me to maintain my travel blog and contribute to one of my favorite world-wide charitable organizations called Kiva.*
"Helping Those In Need … Help Themselves"
Please Note: The information contained within this website has not been evaluated by the USA Food and Drug Administration (FDA). RobKellerMD Nutritional Supplements are not intended to diagnose, treat, cure or prevent any disease
Safe & Healthy Travels!
If you enjoyed reading this article, make my day and share it with your Friends by clicking one of the Social Media icons below. As well, Never Miss a New Post or Update – Subscribe Below to Receive My New Colorful Monthly Email Newsletter! Or if you prefer, visit My Newsletter Page
Thanks 🙂
Did You Know …
"All the money thrown into Rome's Trevi Fountain is donated to multiple charities."