Sky Blue Waters Resort Camping
If your camping plans have you visiting the beautiful Shuswap Lakes in British Columbia, then check out the Sky Blue Waters Resort and what it has to offer.  This lake resort is complete with a campground and motel for travelers and conveniently located to the city of Salmon Arm.
This is a rustic and quaint lake resort ideal for campers of all types.
Camping on the Shuswap Lakes
Sky Blue Waters Resort Lake View Camping
A huge joint lake system, the Shuswap is one of British Columbia's most popular tourist and recreation destinations in the Province. Situated in south eastern portion of BC, the Shuswap lakes attract thousands of visitors annually to this resort lake area. In fact, the Shuswap lakes are known as the House Boat Capital of Canada, where many come each year to rent a houseboat and enjoy their vacation on the lake system.
Lake View Hook Up Campsites
Dotted with multiple provincial parks and private campgrounds, including Sky Blue Waters, it is the perfect destination for outdoor enthusiasts with a multitude of things for you and your family to enjoy! Water sports, golf, hiking and biking trails are just a few of the exciting outdoor activities to take part in on the Shuswap.
Sky Blue Waters Camping and RV Park
Tenting Sites
This resort and beautiful lake system are ideally located between Calgary Alberta and Vancouver BC. It is also just minutes west of the city of Salmon Arm and just two kilometers off the Trans-Canada # 1 Highway. Below, are some of the main amenities Blue Water Resort has to offer its campers:
Full Hook up 15 & 30 amp sites;
All sites are lake view;
Coin operated showers;
Tent Sites
Fire pits and picnic tables at all sites;
Pet friendly;
Dock / Boat launch;
Beach Access;
Free Wi-Fi;
Convenience Store;
Coin operated laundry facilities.
Lakefront and Boat Dock
The property is across the main secondary highway from the beach, so care should be taken with those traveling with children. There is a lovely city park just 2 minutes down the road called Memorial Park, with a great beach, picnic area and much more!  Other area attractions very close are Margaret Falls and Herald Park.
Memorial Park
Below, I have included the official website to Sky Blue Resort, where you can access much more detailed information included reservation requests and much more for your convenience.
As well, I have included the official Shuswap Tourism website, offering a ton of useful information for your holiday planning.
A Big Thanks to Sky Blue Waters Resort for overnight stay on our recent visit to Shuswap Lake. All content and opinions are that of the author and reflect my personal experience only.
If you are Serious About Your Health, particularly during travel, then have a look at this amazing health supplement my family and I have been taking for years. It involves one of the most important ingredients in our bodies – Glutathione!
I am proud to be a RobKellerMD Natural Health Products Affiliate and always enjoy sharing my story with others! Just click on the Banner Below or Check Out My Recent Posts on the Benefits of Glutathione For Healthy Travel , as well as The Best Glutathione Supplement for more detailed information.
Doctor RobertKellerMD Health Supplements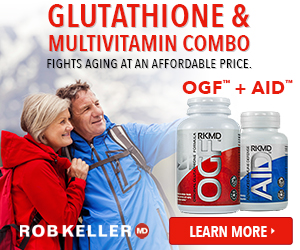 Learn much more about this exceptional health supplement and their other line of wonderful products, by visiting their
Official RobKellerMD Webpage
.
If you prefer, just click on the RobKellerMD Colorful Banner above and it will take you directly to their official website as well.
Receive 50% Off on Any of their wonderful health products through Dr. Keller's website, Contact Me Directly for an Official Coupon Code to receive a 50% Discount on Your First Order and a 30 day, empty-bottle guarantee.

If you have any questions regarding ordering or this product, don't hesitate to send me a note via my Contact Page and I will get back to you as soon as I can. I'm always happy to share my story and experience with others! 🙂
* As an Affiliate Member, I do receive a small commission for sales, which in turn, help me to maintain my travel blog and contribute to one of my favorite world-wide charitable organizations called Kiva.*
"Helping Those In Need … Help Themselves"
Please Note: The information contained within this website has not been evaluated by the USA Food and Drug Administration (FDA). RobKellerMD Nutritional Supplements are not intended to diagnose, treat, cure or prevent any disease
Safe & Healthy Travels!
If you enjoyed reading this article, make my day and share it with your Friends by clicking one of the Social Media icons below. As well, Never Miss a New Post or Update – Subscribe Below to Receive My New Colorful Monthly Email Newsletter! Or if you prefer, visit My Newsletter Page
Thanks 🙂
Did You Know …
"There is no land at the North Pole. It's floating ice in the sea that expands and contracts depending on what season it is."