What You Need to Consider When Picking a Ski Chalet
The British invented ski chalet holidays but the Europeans have refined them. Going to a chalet has become an essential for many. But getting the right Chalet isn't easy.
The big question is what are you looking for?
Most people don't know what they want. They have probably been skiing a few times and experienced a few different ones. But still they aren't certain.  They can spend hours on tour operators like Crystal Ski Chalet.  So in the interest of making it easier I am going to tell you what you want.  This is not Gospel but you won't go far wrong if you follow these points.
Ski Chalet Vacations
I will divide Chalets into two groups.
Family Chalets and Young Skier's Chalets
Family Chalet's
·         Catered or self catered.  The big question for families when they book is; do I want catered or self catered? Families should always go catered. It allows for Mum and Dad to plan for the dreaded B word (budget). Also, they spend the other 358 days of the year cooking so it is always good to have a break from the kitchen. Pack that apron away and relax.
·         An Open fire.   Another essential for the family is an open fire. It is the little touches that make a holiday and having a fire really gives it that postcard feel. What better place is there to sit around while playing monopoly? Just remember Monopoly can end in divorce.
·         Location.   Where the chalet is, matters. Just like buying a house, renting a chalet is all about location, location, location.  Especially when you have little ones to think about.  Too far from the slopes and you could be in for a week of complaining. Well, if we are being honest they are always going to complain. At least if you get this right you can limit the amount of complaining. In fact, base the resort you choose on this criterion alone. If the chalets are more than a ten minute walk from the lift then I would say don't go.
Board Games.   As much as I don't want to put a dampener on things, at some point it may rain during your skiing holiday. The best family ski chalets will have board games, books and things to do. Occupying yourself and the children is essential. Not to mention that a tally chart of the number of wins is essential for any family ski holiday.  Two resorts I would particularly recommend for family ski chalets are Meribel and La Plagne.
Young Skier's Chalets
Just to clarify when the term young skier is used it means between the ages of 18-25.
·         Go Self Catered.   It is cheaper. Also when catered there may be set times that you have to get up to eat. Alcohol and altitude are a pretty wicked combination. So it is not always easy to get up for morning breakfast. Save yourself the aggravation of worrying about it, and go catered.
·         No Bunk beds.   Not every person in their twenties is a mad party animal. Groups can be divided by those who go home early and those that don't. So bunk beds have the potential for arguments. Especially if someone else is on the top bunk. Save yourself the argument by avoiding them. It will make the trip more enjoyable.
·         A Lounge.   Sometimes this is sacrificed for an extra room, in an attempt to cut down on costs. The only problem is; where do you commune? After all, skiing is a sociable activity. Telling stories of wiping out or great runs in the lounge can bring a group together. Not to mention it's a place for legendary chalet games like avalanche and Bend over the box.
·         Be close to the Village.   Being slope side is not essential if you're young, but being close to the center is. To get the full experience you have to get out and about.  Getting involved in all the après ski activities is the only way to say that you have truly been skiing.
So there are some of the things to consider when picking a chalet. Remember that you will spend a lot of time in it. Skiing is a winter sport so the daylight hours are not as long as you wish they could be.  So it is essential you get one everybody will be happy with.
A special thanks to Martin Nolan for submitting this informative Guest Post!  A Winter Ski Chalet vacation is a great way to enjoy Healthy Family Travel.
If you are Serious About Your Health, particularly during travel, then have a look at this amazing health supplement my family and I have been taking for years. It involves one of the most important ingredients in our bodies – Glutathione!
I am proud to be a RobKellerMD Natural Health Products Affiliate and always enjoy sharing my story with others! Just click on the Banner Below or Check Out My Recent Posts on the Benefits of Glutathione For Healthy Travel , as well as The Best Glutathione Supplement for more detailed information.
Doctor RobertKellerMD Health Supplements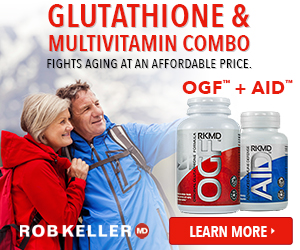 Learn much more about this exceptional health supplement and their other line of wonderful products, by visiting their
Official RobKellerMD Webpage
.
If you prefer, just click on the RobKellerMD Colorful Banner above and it will take you directly to their official website as well.
Receive 50% Off on Any of their wonderful health products through Dr. Keller's website, Contact Me Directly for an Official Coupon Code to receive a 50% Discount on Your First Order and a 30 day, empty-bottle guarantee.

If you have any questions regarding ordering or this product, don't hesitate to send me a note via my Contact Page and I will get back to you as soon as I can. I'm always happy to share my story and experience with others! 🙂
* As an Affiliate Member, I do receive a small commission for sales, which in turn, help me to maintain my travel blog and contribute to one of my favorite world-wide charitable organizations called Kiva.*
"Helping Those In Need … Help Themselves"
Please Note: The information contained within this website has not been evaluated by the USA Food and Drug Administration (FDA). RobKellerMD Nutritional Supplements are not intended to diagnose, treat, cure or prevent any disease
Safe & Healthy Travels!
If you enjoyed reading this article, make my day and share it with your Friends by clicking one of the Social Media icons below. As well, Never Miss a New Post or Update – Subscribe Below to Receive My New Colorful Monthly Email Newsletter! Or if you prefer, visit My Newsletter Page
Thanks 🙂