The Beautiful Seven Feathers Casino Resort in Canyonville Oregon
Canada to Mexico RV Holidays – Day Two
For those following along on our Journey to the Mexico, this is our Second Stop on our 1800 mile venture south in our Recreational Vehicle, with stops in Washington, Oregon, California, Arizona and Mexico!
I am putting these posts together along with our personal photos and videos for your enjoyment, as well as providing some helpful travel tips and suggestions that may come in handy for you or other family members or friends in travels down the road. 🙂
If you want to get south fast from Washington State to Southern California then the I-5 is your ticket! This is an incredibly busy but very fast route to travel up and down the west coast of the United States.
However, if you plan to take your time, escape the hustle and bustle of heavy traffic and city after city, the slower coastal route is your best bet. With stunning coastal scenery, small town and dotted with beautiful State Parks along the way, it simply cannot be beat!
This year, we chose to take the Interstate 5 highway both ways, to save time and money, allowing us to spend more time at our chosen final destination in Mexico!
The I-5 is far from a relaxing drive, so you must be prepared for heavy car and truck traffic the entire way!
Second Stop en Route to Mexico
First, before reading my review below, check out my short video showing the entrance to this outstanding resort!  View on …
For those budget minded individuals traveling by RV and who rig is completely self-contained, then a stop at Seven Feathers Casino is a must. Be sure check out my recent post on
Cheap RV Travel Tips
for those wanting to save a few extra bucks while traveling in their Recreational Vehicle.
Seven Feathers Casino Resort Hotel
Situated in Canyonville, Oregon which is approximately 345 miles south of our first stop in Tacoma, Washington, this lovely Hotel and Casino offers a segregated parking lot for those campers to stay the evening, free of charge!
Seven Feathers Casino Resort is huddled amid giant Pine and Douglas fir trees. Located just off of Interstate I-5, take exits 98 & 99.  It is 25 miles south of the town of Roseburg and approximately 45 miles north of Grants Pass, Oregon.
Seven Feathers RV Parking Lot
A safe and secure lot, patrolled by hotel security makes this a perfect stop over for those passing by!
Las Vegas Style Buffet at Seven Feathers Casino
After a long day of driving, who wants to cook?  Enjoy a lovely Vegas style buffet lunch or dinner with excellent themes and specials throughout the week.  A huge casino for those who like to gamble and a variety of lounge entertainment and regularly held shows featuring a variety of celebrities throughout the year.
All in all, this is a terrific stop over after a long day of driving for those looking for a dry camping location for the evening.  Get out of the RV, enjoy a short stroll around the property and treat yourself to the resorts outstanding buffet.
We have always had experienced excellent service from friendly staff during our stop over at Seven Feathers!
Seven Feathers Casino Shuttle Bus
I have added the resorts website below for your added convenience. See what this great resort in the Oregon mountains has to offer!
Be sure to follow along and check out my recent posts, photos and videos on our camping holidays south, reaching our final destination Puerto Penasco, Mexico.
Have you visited Seven Feathers Resort? If so, how was your experience?
If you are Serious About Your Health, particularly during travel, then have a look at this amazing health supplement my family and I have been taking for years. It involves one of the most important ingredients in our bodies – Glutathione!
I am proud to be a RobKellerMD Natural Health Products Affiliate and always enjoy sharing my story with others! Just click on the Banner Below or Check Out My Recent Posts on the Benefits of Glutathione For Healthy Travel , as well as The Best Glutathione Supplement for more detailed information.
Doctor RobertKellerMD Health Supplements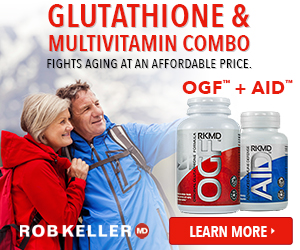 Learn much more about this exceptional health supplement and their other line of wonderful products, by visiting their
Official RobKellerMD Webpage
.
If you prefer, just click on the RobKellerMD Colorful Banner above and it will take you directly to their official website as well.
Receive 50% Off on Any of their wonderful health products through Dr. Keller's website, Contact Me Directly for an Official Coupon Code to receive a 50% Discount on Your First Order and a 30 day, empty-bottle guarantee.

If you have any questions regarding ordering or this product, don't hesitate to send me a note via my Contact Page and I will get back to you as soon as I can. I'm always happy to share my story and experience with others! 🙂
* As an Affiliate Member, I do receive a small commission for sales, which in turn, help me to maintain my travel blog and contribute to one of my favorite world-wide charitable organizations called Kiva.*
"Helping Those In Need … Help Themselves"
Please Note: The information contained within this website has not been evaluated by the USA Food and Drug Administration (FDA). RobKellerMD Nutritional Supplements are not intended to diagnose, treat, cure or prevent any disease
Safe & Healthy Travels!
If you enjoyed reading this article, make my day and share it with your Friends by clicking one of the Social Media icons below. As well, Never Miss a New Post or Update – Subscribe Below to Receive My New Colorful Monthly Email Newsletter! Or if you prefer, visit My Newsletter Page
Thanks 🙂