Traveling With Your Sensitive Documents
While traveling can be fun, it can also be a bit tricky and even a little stressful. Due to all the increased security today as a result of living in a post 9-11 world, you need to travel with several sensitive documents, such as your birth certificate or passport.
For good reason, this can make some people nervous since these documents can be used for identity theft if stolen while traveling. Most people would rather keep these documents home under lock and key or in a bank's safety deposit box.  Unfortunately, travelers do need to carry these documents with them on a regular basis.
Two Important Sensitive Documents to Carry With You
Sensitive Documents for American Citizens
Two of the most important documents to have on hand when traveling include a driver's license and a passport.  In order to acquire either of these documents, a certified birth certificate is required.
For those of you who tend to misplace things or have lost important documents due to a disaster such as a fire or flood, you can contact a company like VitalChek to acquire your official birth record. This company has been an official, government-authorized service for 25 years and they are a trusted source for acquiring a replacement certified birth record.
Once you have your replacement birth certificate, you can complete the process to get your passport. U.S. passports are administered by the U.S. Department of State.
If you or someone in your family is applying for a U.S. passport for the first time, it is important to begin the process far enough in advance of your trip to complete the entire process without issue. A routine service passport timeline can average between four and six weeks to complete. While an expedited service is quicker than routine service, it can still average between two and three weeks.
For the most up-to-date information on passport processing times, you can visit the U.S. State Department website. If you are traveling out of the country, make sure to research where the American Embassy is located in proximity to your destination.  Also, consider registering in the Smart Traveler Enrollment Program (STEP) prior to traveling.
Smart Traveler Enrollment Program – STEP
STEP is a free service provided by the Bureau of Consular Affairs from the U.S. State Department for U.S. citizens who are traveling or living outside the country. This program allows you to enter information about your upcoming trip so the State Department can stay in contact with you in case of an emergency. It also allows Americans residing abroad to get routine information from the nearest U.S. embassy or consulate.
Regardless of the country you are traveling to, the U.S. Embassy and Consulate are both lifelines for American citizens traveling abroad. As Americans can sometimes be targets in many countries around the globe, it is important to keep in regular contact with the nearby U.S. Embassy or Consulate when you are traveling.
Keeping Sensitive Documents Safe and Secure
Once your trip is underway, you need to be very sure about how you keep your documents secure. Select one location in your luggage or carry bag and always keep your documents in the same location. If you aren't methodical about how and where you keep your documents there is a very high probability they could get misplaced.
Once you arrive at your destination, place your travel documents, tickets, and other valuables in a safe in your room and keep them secure at all times.
If your room doesn't have a safe, ask at the front desk if there is a safety deposit box available to guests for secure storage of sensitive items or valuables. It is best to contact your destination ahead of time to see what type of security options will be available to you. I
f you still have questions as to how best to secure your sensitive documents or valuables, this is a perfect opportunity to reach out to the U.S. Embassy or Consulate that will be nearest to your travel destination. What is most important when you travel is that you keep your wits about you and make sure your travel documents stay secure. A special thanks to VitalChek for submitting this very informative Guest Post!
If you are Serious About Your Health, particularly during travel, then have a look at this amazing health supplement my family and I have been taking for years. It involves one of the most important ingredients in our bodies – Glutathione!
I am proud to be a RobKellerMD Natural Health Products Affiliate and always enjoy sharing my story with others! Just click on the Banner Below or Check Out My Recent Posts on the Benefits of Glutathione For Healthy Travel , as well as The Best Glutathione Supplement for more detailed information.
Doctor RobertKellerMD Health Supplements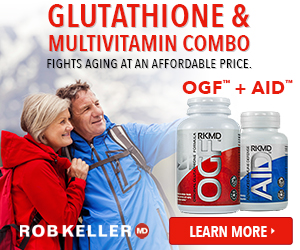 Learn much more about this exceptional health supplement and their other line of wonderful products, by visiting their
Official RobKellerMD Webpage
.
If you prefer, just click on the RobKellerMD Colorful Banner above and it will take you directly to their official website as well.
Receive 50% Off on Any of their wonderful health products through Dr. Keller's website, Contact Me Directly for an Official Coupon Code to receive a 50% Discount on Your First Order and a 30 day, empty-bottle guarantee.

If you have any questions regarding ordering or this product, don't hesitate to send me a note via my Contact Page and I will get back to you as soon as I can. I'm always happy to share my story and experience with others! 🙂
* As an Affiliate Member, I do receive a small commission for sales, which in turn, help me to maintain my travel blog and contribute to one of my favorite world-wide charitable organizations called Kiva.*
"Helping Those In Need … Help Themselves"
Safe & Healthy Travels!
Please Note: The information contained within this website has not been evaluated by the USA Food and Drug Administration (FDA). RobKellerMD Nutritional Supplements are not intended to diagnose, treat, cure or prevent any disease
If you enjoyed reading this article, make my day and share it with your Friends by clicking one of the Social Media icons below. As well, Never Miss a New Post or Update – Subscribe Below to Receive My New Colorful Monthly Email Newsletter! Or if you prefer, visit My Newsletter Page
Thanks 🙂