Beware of these Popular Tourist Scams in Mexico City
I love traveling to different parts of Mexico, and like in and other part of the world, popular scams in Mexico City do occur on a daily basis. Crooks and scams artists are just waiting to prey on people, particularly on tourists, who are unfortunately easy prey for them.
Below, are a few of the more popular and sometimes very dangerous scams that take place and visitors should definitely be aware of.
Over 12 million tourists a year visit Mexico City.
Scams in Mexico City
Scams in Mexico City #1 – Kidnap Express
This, without a doubt, is the number one scam in the city and one that is extremely dangerous!   This is a gang related scam and one that all visitors should be extremely aware of when visiting Mexico City. I was shocked to hear of this and now take extra precautions not just in Mexico, but any foreign country I may be traveling to.
This scam involves extortion and kidnapping and is carried out by fake taxi drivers in real taxi cabs.
Briefly, it is important to use caution when catching an unbooked cab on the street, particularly in the evening hours and when traveling alone. What you may think is a cab driver behind the wheel, is actually a criminal or gang affiliate working in a borrowed cab.
Official taxi drivers will rent out their cabs to kidnappers in the evening hours to earn extra cash.
Once you step in their cab, they may rob you, force you at gunpoint to an ATM and have you withdraw cash and in severe cases, have even killed innocent victims.
If you should end up a victim, do not resist, give them what they want and you will not be hurt. It doesn't matter where in the world you are, if you become a victim of crime, do not resist, give them what they want and in most cases you will not be harmed. Criminals only want you money and/or valuables.
Tip:
Use common sense when traveling alone, particularly at night and do not grab any cab off the street. Grab a taxi from a hotel, cab stand or other reputable well established business. Trust your instincts and never enter a cab with a driver behind the wheel you do not feel comfortable with.
Ask the driver for his taxi license, business card or other form of identification if you are suspicious, before entering the cab.
Scams in Mexico City # 2 – Airport Taxi Scam
One other common minor scam involving cabs is at the airport. Drivers will try to lure you into a van taxi that holds multiple persons. They will then take you as a single fare, quickly leaving with just you and calling it an Executive Service. This usually involves an extra eight or ten dollars depending on the person. Not a big deal, but if you hop the cab without discussing details with the driver before he leaves, you are on your own.
Welcome to Mexico City!
The US Department of State Security Recommendations
Below, I have added a link to more detailed information on security recommendations when taking taxi cabs in Mexico City.
Scams in Mexico City #3 – Pick Pockets in Popular Parks and Attractions
This goes without saying most anywhere, pickpocket thief's work everywhere in the world, particularly in and around heavily populated cities and tourist attractions. They often work in pairs and prey on those tourists who do not take the extra steps to prevent themselves from becoming a victim of this type of theft.
It still amazes me to see travelers walking around with wallets sticking out of their back pockets, women carrying open unzipped hand bags hanging loosely over their shoulders. If you do this, then you are just asking to lose your valuables.
When I travel, I carry a light Velcro zipped wallet in my front pocket when out walking about. When we are in transit, I usually have my wife carry it in her zipped handbag. I only carry what I will need and not any extra cards or money that is unnecessary.
Tip:
Men –  Do not carry your wallet in your back pocket.
Women –  Carry a well zipped handbag and keep it close to your body in crowded areas.
Scams in Mexico City #4 – Common Tourist Scams at Major Attractions
Scam artists are everywhere at one of Mexico City's most popular tourist attraction called Teotihuacan – Place of the Gods.  This historic site consists of the Ruins of Teotihuacan dating back 2000 years. It is a major attraction just outside of Mexico City, drawing millions of tourists. Of course with this, again as most anywhere, you will find a host of scammers just waiting to empty your pocketbook.
Here you will find scammers selling fake jewellery, trinkets, artifacts claiming to be from back in the day and much more. So the moral of this story is … if it's too good to be true, it probably isn't!
Unless you don't really mind buying fake jewellery or souvenirs then go right ahead. Just keep in mind, if you are buying from vendors on the street or at this tourist venues and the item is inexpensive, then it's most likely … fake!
These are just a few of the more common scams that you may come across in Mexico City. A fabulous place to visit and using common sense and discretion and always keeping in mind to travel safely, your visit to the city should be exciting and memorable.
If you are Serious About Your Health, particularly during travel, then have a look at this amazing health supplement my family and I have been taking for years. It involves one of the most important ingredients in our bodies – Glutathione!
I am proud to be a RobKellerMD Natural Health Products Affiliate and always enjoy sharing my story with others! Just click on the Banner Below or Check Out My Recent Posts on the Benefits of Glutathione For Healthy Travel , as well as The Best Glutathione Supplement for more detailed information.
Doctor RobertKellerMD Health Supplements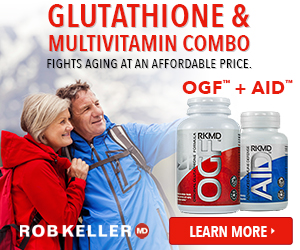 Learn much more about this exceptional health supplement and their other line of wonderful products, by visiting their
Official RobKellerMD Webpage
.
If you prefer, just click on the RobKellerMD Colorful Banner above and it will take you directly to their official website as well.
Receive 50% Off on Any of their wonderful health products through Dr. Keller's website, Contact Me Directly for an Official Coupon Code to receive a 50% Discount on Your First Order and a 30 day, empty-bottle guarantee.

If you have any questions regarding ordering or this product, don't hesitate to send me a note via my Contact Page and I will get back to you as soon as I can. I'm always happy to share my story and experience with others! 🙂
* As an Affiliate Member, I do receive a small commission for sales, which in turn, help me to maintain my travel blog and contribute to one of my favorite world-wide charitable organizations called Kiva.*
"Helping Those In Need … Help Themselves"
Please Note: The information contained within this website has not been evaluated by the USA Food and Drug Administration (FDA). RobKellerMD Nutritional Supplements are not intended to diagnose, treat, cure or prevent any disease
Safe & Healthy Travels!
If you enjoyed reading this article, make my day and share it with your Friends by clicking one of the Social Media icons below. As well, Never Miss a New Post or Update – Subscribe Below to Receive My New Colorful Monthly Email Newsletter! Or if you prefer, visit My Newsletter Page
Thanks 🙂