The Red and White Sand Dunes of Mui Ne Vietnam
One of our first stops after arriving and spending a few days in Ho Chi Minh City, we boarded a train for the short ride to the popular seaside town of Mui Ne. This unique town is also famous for the beautiful Sand Dunes of Mui Ne.
Mũi Né is now a very popular small beach resort alongside the South China Sea in the southeast part of Vietnam. It's also very well known for attracting windsurfers and kite surfers from all over the world.  This tiny beach resort is also a very popular weekend getaway from Ho Chi Minh City.
Discover the Incredible Sand Dunes of Mui Ne
Over the years, the warm winds blowing off the South China Sea, have whisked the sand up the hillside, creating these remarkable sand dunes!
We were lucky visiting the Dunes, as it was during the off season (late November), so we pretty much had the dunes to ourselves. After a short while, a few tourist jeeps arrived to climb the dunes which was kind of cool to watch! 🙂
Sand Dunes of Mui Ne – Scooters and Tours
From our excellent seaside hotel called the Surf4You Residence, we were able to rent scooters for the day and make our way to the dunes. This was a fun and affordable way to explore the area and travel about 24 kilometers to the White Dunes on our own.
Because this area is relatively quiet, we found renting scooters for the couple of days during our stay, was a great way to get around safely and affordably while in Mui Ne! Scooters are for rent everywhere and will be delivered right to you most anywhere you're staying.
It's a nice ride along the coastline to the Dunes with a number of places to stop along the way and watch farmers and fisherman going about their daily lives in this part of Vietnam.
Mui Ne is historically a fishing village and as you can see from the photo above, fishing is still a major source of income for livelihood in this part of the country! At night, there is literally a sea of lights on the horizon out at sea with these fish boats.
Just a short way from Mui Ne are the Red Dunes, but definitely the bigger attraction are the White Dunes and definitely are worth seeing. Apparently there are regular sunrise and sunset tours that are offered, which would definitely be worth checking into as well.
Sand Dunes of Mui Ne – Walking
Many tours, like escorted jeep tours, will take you to the top of the dunes for the fun and the view. We parked our scooters at the bottom and slowly walked up and along the dunes at our leisurely pace, taking photos along the way!
The sand is super thick and powder soft under your bare feet. So take your time and enjoy a walk on these beautiful Dunes!
Getting to The Sand Dunes of Mui Ne
Mui Ne is in southern portion of Vietnam and very close to Ho Chi Minh City. A bus ride between Ho Chi Minh City and Mui Ne will take a good 5 hours or approximately 218 kilometers.
If you leave in morning, we took the SPT2 train from Ho Chi Minh City to Phan Thiet. Phan Thiet Station is closer Mui Ne than Binh Thuan station. It's about 20 Km from Phan Thiet station to Mui Ne, an easy affordable cab ride. Many also catch the bus which is less expense but take a little longer.
Below, I've included a handy website on transportation to and from Ho Chi Minh City and Mui Ne for your convenience.
Best Times to Visit The Sand Dunes of Mui Ne
Historically, September is usually the wettest month of the year and many suggest to avoid travel during this month.  February is the driest with the least amount of rain. Mui Ne driest periods are in January, February and March, making these ideal months for visiting this part of Vietnam.  You can expect rain from May until to the end of November.
Windsurfing is very popular in February and March because of the warm winds flowing.
We enjoyed our couple of days in Mui Ne before catching the bus and traveling further north to the larger coastal city of Nha Trang. We did find however, that the beaches more towards the fishing village area, to be quite littered, which was disappointing to see.  Apparently in the more touristy area where many of the resorts are located, the beach is much nicer.
This small resort is definitely worth a stop if you're making your way slowly up the coast from Ho Chi Minh City, depending on how much time you have. We traveled in the country for one month making several stops along the way, but only going as far as the ancient city of Hoi An.  Be sure to check out my post on Images of Hoi An, as this is a destination in Vietnam, that is not to be missed! 🙂

Vietnam is a remarkable Country with so much history and an abundance of beautiful places to visit. It definitely should be added to your Bucket List at some point in time. The Vietnamese culture and its people are simply amazing. We were warmly greeted and welcomed wherever we went in this beautiful country!
If you are Serious About Your Health, particularly during travel, then have a look at this amazing health supplement my family and I have been taking for years. It involves one of the most important ingredients in our bodies – Glutathione!
I am proud to be a RobKellerMD Natural Health Products Affiliate and always enjoy sharing my story with others! Just click on the Banner Below or Check Out My Recent Posts on the Benefits of Glutathione For Healthy Travel , as well as The Best Glutathione Supplement for more detailed information.
Doctor RobertKeller MD Health Supplements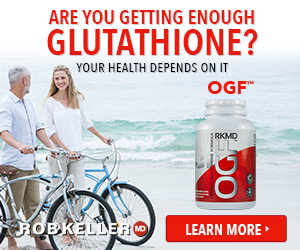 Learn much more about this exceptional health supplement and their other line of wonderful products, by visiting the Official RobKellerMD Webpage, by clicking on the OGF Rob Keller Banner shown above.
Receive 50% Off on Any of their wonderful health products through Dr. Keller's website, Contact Me Directly for an Official Coupon Code to receive a 50% Discount on Your First Order and a 30 day, empty-bottle guarantee.

If you have any questions regarding ordering or this product, don't hesitate to send me a note via my Contact Page and I will get back to you as soon as I can. I'm always happy to share my story and experience with others! 🙂
Please Note: The information contained within this website has not been evaluated by the USA Food and Drug Administration (FDA). RobKellerMD Nutritional Supplements are not intended to diagnose, treat, cure or prevent any disease.
* As an Affiliate Member, I do receive a small commission for sales, which in turn, help me to maintain my travel blog and contribute to one of my favorite world-wide charitable organizations called Kiva.*
"Helping Those In Need … Help Themselves"
Safe & Healthy Travels!
If you enjoyed reading this article, make my day and share it with your Friends by clicking one of the Social Media icons below. As well, Never Miss a New Post or Update – Subscribe Below to Receive My New Colorful Monthly Email Newsletter! Or if you prefer, visit My Newsletter Page
Thanks 🙂