A Look at Some Great San Francisco Attractions
Let's take a look at some of the most Popular San Francisco Attractions suitable for the entire family. San Francisco, California has always been one of our favorite places to visit in the United States!
This beautiful City on the Bay in the State of California is filled with attractions, making it a perfect family vacation destination.  On our most recent visit, we packed up the motor home and drove down the beautiful Oregon and California coastline from our home in British Columbia.
There is such a variety of things to see and do, you could spend your entire vacation in the city and still not see all the wonderful attractions it has to offer.
As a matter of fact San Francisco was recently named …
" #1 for Best U.S. Vacations and Best Summer Vacations "
by U.S. News & World Report http://travel.usnews.com

First, have a look at this nicely done video listing a few exciting attractions in San Francisco.

View on …

I have been fortunate enough to have visited San Francisco many times over the past number of years and always look forward to returning every chance I get.  Many years ago I used to drive Charter Bus in Vancouver BC and always looked forward to driving tours down to this wonderful city.

It's a city filled with exciting history, arts, culture, shopping, dining and amazing nightlife.

If you have a family with children, there are endless sites and attractions for everyone to enjoy!
Very Popular San Francisco Attractions
Fisherman's Wharf is a Major Attraction
When you arrive in this colorful city on the west coast, it is difficult to decide what to see first.  Must see sites include …
Golden Gate Bridge
Fisherman's Wharf
Chinatown
just a few for starters.
One of my favorites is riding the beautifully restored Cable Cars that the City has gathered and restored from all over the nation.  I am always fascinated and impressed with San Francisco's attention to tourism and what keeps people returning over and over as a result of this. Every time I visit this unique City, there always seems to be additional attractions being added to the list.
 Golden Gate Bridge San Francisco
As an expert author with Ezine Articles, I am always looking for interesting stories and relevant travel information from other such author's that may be useful for my readers.  Below is a nicely written piece on a few of the more popular attractions that I thought was worth sharing with you and which offers some helpful tips on things to do and see.
Destination Guide – San Francisco
Introduction to San Francisco
San Francisco undoubtedly deserves its honor as Everyone's Favorite City, for it is one of America's most tightly inhabited, with millions flocking each year to experience the stunning city by the bay, its  superb attractions and outstanding restaurants.
Very few places enjoy such a laid-back atmosphere, varied mix of individuals and an eclectic character.
Getting there
San Francisco International Airport is situated 23 km south of San Francisco. The Bay Area Rapid Transport or "BART" Rapid Rail service easily connects the airport to the city center.
This provides a connection to the Caltrain commuter rail service at Milbrae Station, from here trains leave frequently to San Francisco downtown.  Regular bus service also leaves every thirty minutes or so in the direction of the City. Taxis take around one hour to the city center. Car rental is widely available and a cost-effective option.  Oakland International Airport is 12 miles from the Oakland suburb and has similar Rail and Bus links.
The World War II Balao Class Fleet Submarine is one of the many sites to see!

USS Pampanito (SS-383)

Note:
Visiting and stepping down into the USS Pampanito was definitely one of the attractions I enjoyed most of all in the city.  It was like going back in time and really makes you appreciate what our veterans experienced and endured for our freedom.  As well, in the back ground of this photo is the infamous Alcatraz Island Prison.
Robert
San Francisco Sites
Historic Alcatraz Island Prison
What to See:
* Golden Gate Bridge
The rust-colored towers, elegant suspension and supportive cables of the Golden Gate Bridge make this legendary symbol of San Francisco the most photographed bridge in the world, and visible from nearly any high point in the city, although it is often cloaked in rolling fog.
* Alcatraz Island
Out in the center of San Francisco Bay, Alcatraz Island, or The Rock is one of Golden Gate National Recreation Area's most well-liked destinations.
* Fisherman's Wharf
Some people love the bustle of Fisherman's Wharf, while others make a conscious effort to steer well clear of it. Either way it is extremely popular, attracting more people than any other city sight, with Pier 39 the commercial tourist center.
* The Cable Cars
One of San Francisco's most charming attractions is its network of 130-year-old cable cars, the only mobile National Historic Landmark in the country, and the world's only present system of cable cars.
* North Beach
Amid Russian and Telegraph Hills, North Beach is San Francisco's Little Italy, that has long been the central hub for anyone with alternative inclinations.
During the 1950s the pleasure-seeking, non-conformist existence of the Beat Generation and their rebellious literature contributed to the neighborhood's alternative character and tourists poured into the district for Beatnik Tours.
* Golden Gate Park
Of the numerous open green spaces in San Francisco, Golden Gate Park is the largest and the loveliest stretching from The Haight District to the Pacific Ocean, featuring gardens, lakes, many sporting facilities, and museums.
 Beautiful Architecture and Floral Displays
Hotels:
There is an extensive range of hostels, bed and breakfasts and luxurious hotels to suit everyone's budget as well. The main and most popular areas of accommodation would be in …
Downtown Section
Chinatown
Fisherman's Wharf
Nightlife in San Francisco
The nightlife in San Fran is as varied as the city itself. Every one of the neighborhood bars in San Fran has its own unique vibes and travelers looking for something beyond mainstream won't have far to look.
* SOMA
San Francisco's SOMA or (South of Market District) is the place to go for electronic music, hip hop and chill art lounges.
* Mission District
This is where you want to go if pub crawling is your thing.
* Marina District
More elegant than the above the Marina district, offers a more upper class option.
San Francisco's North Beach  is open until the small hours and is full of strip clubs and secluded bars.
By [http://ezinearticles.com/?expert=Paul_Oneill]Paul Oneill
The Port of San Francisco

Simply Too Many Attractions to List
Paul gives just a sample of the many things to do while visiting this City.  I strongly suggest you include San Francisco in your family holiday plans at some point in time.  You certainly will not be disappointed!
From strolling the streets throughout the City and gazing at the beautiful architecture of old homes and buildings, riding the streets cable cars or having fresh crab at Fisherman's Wharf, it's all here for you and your family to enjoy. 🙂
You may want to take in a professional sports event like a San Francisco 49'ers football game or perhaps a San Francisco Giants baseball game, or simply taking a scenic walk over the Golden Gate Bridge.  You may even want to consider taking a beautiful scenic drive through the Napa Wine Valley and attend one of the exciting  NASCAR Races at the same time held each year in the area.  A great event for the entire family!
This magnificent City will keep you and your family occupied for days on end.  The many attractions in and around the City will keep you entered for weeks!
Be sure to visit …
for more detailed information on things to do, places to stay and how to get around this great City.
With the exception of San Francisco Night Life, all of the photographs above were taken by family members on our recent visit to the San Fran! 🙂
Have you visited San Francisco? If so, what did you enjoy most in the city?
If you are Serious About Your Health, particularly during travel, then have a look at this amazing health supplement my family and I have been taking for years. It involves one of the most important ingredients in our bodies – Glutathione!
I am proud to be a RobKellerMD Natural Health Products Affiliate and always enjoy sharing my story with others! Just click on the Banner Below or Check Out My Recent Posts on the Benefits of Glutathione For Healthy Travel , as well as The Best Glutathione Supplement for more detailed information.
Doctor RobertKellerMD Health Supplements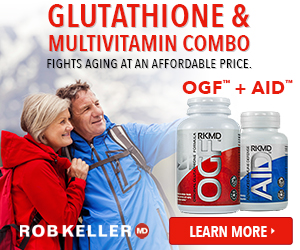 Learn much more about this exceptional health supplement and their other line of wonderful products, by visiting their
Official RobKellerMD Webpage
.
If you prefer, just click on the RobKellerMD Colorful Banner above and it will take you directly to their official website as well.
Receive 50% Off on Any of their wonderful health products through Dr. Keller's website, Contact Me Directly for an Official Coupon Code to receive a 50% Discount on Your First Order and a 30 day, empty-bottle guarantee.

If you have any questions regarding ordering or this product, don't hesitate to send me a note via my Contact Page and I will get back to you as soon as I can. I'm always happy to share my story and experience with others! 🙂
* As an Affiliate Member, I do receive a small commission for sales, which in turn, help me to maintain my travel blog and contribute to one of my favorite world-wide charitable organizations called Kiva.*
"Helping Those In Need … Help Themselves"
Please Note: The information contained within this website has not been evaluated by the USA Food and Drug Administration (FDA). RobKellerMD Nutritional Supplements are not intended to diagnose, treat, cure or prevent any disease
Safe & Healthy Travels!
If you enjoyed reading this article, make my day and share it with your Friends by clicking one of the Social Media icons below. As well, Never Miss a New Post or Update – Subscribe Below to Receive My New Colorful Monthly Email Newsletter! Or if you prefer, visit My Newsletter Page
Thanks 🙂
Did You Know …
"Before it was renamed to San Francisco, this small city by the bay was called Yerba Buena. Yerba Buena means, "Good herb" in Spanish."