A Few Helpful RV Driving Safety Tips
Having spent many years on the road as a professional driver and also as the owner of Recreational Vehicle, I thought it important to share some basic RV Safety Driving Tips with you.  My entire career was spent on city roads and highways both as a semi-truck driver, charter bus driver, truck driving instructor and a full career as a motorcycle police officer.
I've had the opportunity to take extensive driver training courses over the years along with logging countless hours of driving for a living and I would like to pass on a few tips for those heading out in their RV's to help ensure your vacation is as safe as it can be on the road this season.
First, check out this short but very informative video on some safety tips for preparing your RV for the road.
View on …
RV Handling & Driving Tips
For many of us, packing up the motor home and embarking on our  family camping holidays  only happens for a couple of weeks of the year at most. We only really experience driving these oversize recreational vehicles for just those few precious weeks each year.
As result, we're not always that comfortable driving these big rigs, especially when starting off at the beginning of the season. As a result, we do need to take extra care and precaution along the way. This is why I would like to offer a few tips on driving so that we all can become safer drivers on our roads and highways.
Like I explained in my recent articles on  plane travel etiquette and buffet dining etiquette, there is and should be a certain amount of driving etiquette.  A little common sense and courtesy in how we treat our fellow drivers can go a long way in making our roads safer for everyone.  It also makes road travel a much more enjoyable experience at the same time. 🙂
Recreational Vehicle Safety Driving Tips
With over 35 years experience driving Charter Bus and Transport Trucks, I am proud to say that I have never been involved in a motor vehicle collision or have been stopped for any motor vehicle infractions, such as a typical speeding offense.  This I know for a fact, is largely due to the numerous extensive driving training courses that I have taken over the years and having always practiced safe driving. I have received numerous safe driving awards which I proudly display on the walls of my home office.
The truck I drove on British Columbia and Alberta Canada Highways
Safety Tip # 1 … Slow Down!
I have found that drivers who are aggressive, in a hurry and who are not courteous of others, are those we see involved in crashes most of the time. As well, they are in many cases, the drivers who are been stopped by police for one reason or another on our roads.
If we would all slow down, relax and enjoy the drive, our highways would be so much safer as a result. Below, I have added a few tips on driving safety in general and especially for those driving their larger campers and motor homes on our busy highways.
These are simple yet effective safe driving tips that everyone really should know. Common sense road safety that saves lives!
First Five Important Driving Tips:
If you find yourself holding up a line of traffic on the highway, pull over and let them by;
Always be aware of others around you, especially behind you;
Check your rear view mirrors often;
Share the road, never assume it is yours to do as you wish;
For tourists, take your time, plan your trip and enjoy the drive.
RV Safety Driving Tips # 1 … Slow Down
Take Your Time – What's the Rush?
Perhaps the most important of all the tips I can offer and what I have previously mentioned is simply to …
Slow Down
I drove transport truck in Canada between British Columbia, Alberta and Saskatchewan and these stretches of highway becomes extremely busy in the summer months, especially through the Canadian Rockies.  Literally thousands of people are driving rented or owned recreational vehicles on this scenic route and very popular route.
Beautiful Lake Louise in Alberta Canada

The route through the Canadian Rockies is simply breathtaking with its amazing beauty!
What I do find puzzling and have for many years, is the amount of people that are driving their motor homes and who also may be towing a boat, or car behind them, who are speeding along this beautiful stretch of highway.  The scenery is simply spectacular and many have driven hundreds of miles if not more to get here, yet I see them speeding on the highway like they've seen a ghost!
As result of their aggressive driving behavior, I often see the trailers they are pulling, swinging to and fro behind them, with near misses in sideswiping others along the way. 😕  I also see many small tires blown as a result of the summer heat conditions combined with driving at high speeds.  Many times, I see these rigs pulled over at the side of the road having been stopped by police for speeding or some other infraction.
It's vacation time, slow down, relax and enjoy the drive!

RV Safety Driving Tips # 2 … Do Not Be an Aggressive Driver
Be courteous of other drivers around you;

Be patient and don't get stressed with aggressive drivers, let them by;

Do not tailgate;

Drive defensively and never assume other drivers will obey traffic rules;

Stay out of the way of aggressive drivers and allow them to get past you.
RV Safety Driving Tips # 3 … Be Courteous
Relax – Drive Safely and Be Courteous
My next bit of driving information to pass on to you is to Be Courteous of others on the road.  For many, especially those renting motor homes and visiting from other parts of the world and who are not quite familiar with our North American highways, it's important to drive safely. Take your time and always be courteous of those around you.
For example, many of our highways in Canada are two lane highways only.  This means that there is only one lane for travel in each direction. This is especially so through many of our mountainous regions in British Columbia and Alberta.
When driving a larger unfamiliar Recreational Vehicle on these highways, traffic can easily get backed up behind you.  It is important for you to take your time, drive as safely as you can, so that you can enjoy and take in all the beautiful scenery that surrounds you.
A Few More Things To Keep In Mind

Enjoy your drive and if you are bothered by another driver behind you, just allow that driver to pass;

Give yourself plenty of time for your journey;

If you are driving slower than the flow of traffic, do not stay in the left or fast lane;


Do not slam on your brakes if a car is tailgating you, move to the side and let him/her by;

Try to be courteous, even when other drivers are not.



At the same time however, it is important to be mindful of those behind you who are wanting to get by.  In particular, semi-trucks and bus drivers who are working and on a tight schedule. These drivers need to pass and be on their way as quickly and safely as they can.
So, it is important to pull off when safe to do so and let the flow of traffic behind you get by.  I have practiced this for years now, especially when we travel in our motor home while out enjoying our family holidays.  It makes such a difference for everyone and your drive so much more relaxing and stress free!
I have received numerous waves of thanks from motorists as a result for this simple driving courtesy.
RV Safety Driving Tips # 4 … Enjoy the Drive
Enjoy the Drive and Be Safe
Recreational Vehicle driving is fun and a great way to vacation with your family most anywhere in the world.  With a few RV safety driving tips to be aware of, travel in this manner can be relaxing, enjoyable and most of all safe for everyone.
The last on my list of safety driving tips that I would like to share with you and something I see far too often is … 
RV Safety Driving Tips # 5 … Do Not Over Pack Your Vehicle
 Do Not Over Load  Your Vehicle! 
This not only for motor homes, campers, boats, trailers and so on, but for cars and vans as well.  I cannot tell you the amount of times I have seen all kinds vehicles and trailers grossly overloaded to the point of extreme danger for everyone! 🙁
I have also experienced items not tied down securely, let loose and fly onto the highway.  When you overload your camper or any other vehicle, the handling, braking and safety aspect all change dramatically, making it unsafe for you and your family, and those traveling around you.
Driving Safe Includes Not Over Loading Your Recreational Vehicle
As a transport truck driver, we have to pull into commercial scales to be weighed and inspected routinely along the way for that very reason.  You should always be aware of your maximum allowable GVW or Gross Vehicle Weight and also the maximum weights each axle on your vehicle or tow vehicle can handle.  Safe drivers do take these extra precautions to keep their families safe at all times!
For up to date road reports, check online with webcams and more for the location you may be traveling to. Here is an example of a typical government website giving updated road conditions in the Province of British Columbia.
There you have it, just a few simple, yet effective driving tips to help make your family holidays on the road as safe and fun as possible.
If you are Serious About Your Health, particularly during travel, then have a look at this amazing health supplement my family and I have been taking for years. It involves one of the most important ingredients in our bodies – Glutathione!
I am proud to be a RobKellerMD Natural Health Products Affiliate and always enjoy sharing my story with others! Just click on the Banner Below or Check Out My Recent Posts on the Benefits of Glutathione For Healthy Travel , as well as The Best Glutathione Supplement for more detailed information.
Doctor RobertKellerMD Health Supplements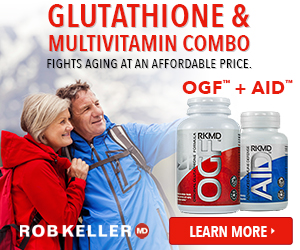 Learn much more about this exceptional health supplement and their other line of wonderful products, by visiting their
Official RobKellerMD Webpage
.
If you prefer, just click on the RobKellerMD Colorful Banner above and it will take you directly to their official website as well.
Receive 50% Off on Any of their wonderful health products through Dr. Keller's website, Contact Me Directly for an Official Coupon Code to receive a 50% Discount on Your First Order and a 30 day, empty-bottle guarantee.
If you have any questions regarding ordering or this product, don't hesitate to send me a note via my Contact Page and I will get back to you as soon as I can. I'm always happy to share my story and experience with others! 🙂
* As an Affiliate Member, I do receive a small commission for sales, which in turn, help me to maintain my travel blog and contribute to one of my favorite world-wide charitable organizations called Kiva.*
Please Note: The information contained within this website has not been evaluated by the USA Food and Drug Administration (FDA). RobKellerMD Nutritional Supplements are not intended to diagnose, treat, cure or prevent any disease
"Helping Those In Need … Help Themselves"
Safe & Healthy Travels!
If you enjoyed reading this article, make my day and share it with your Friends by clicking one of the Social Media icons below. As well, Never Miss a New Post or Update – Subscribe Below to Receive My New Colorful Monthly Email Newsletter! Or if you prefer, visit My Newsletter Page
Thanks 🙂
Did You Know …
"Approximately 43 million people in the United States go camping each season."