Visit The Roundhouse Taproom Hong Kong Island
On my recent visit to Hong Kong, I had the pleasure of attending The Roundhouse Taproom Hong Kong. For Craft Beer lovers like myself, this is your one stop watering hole in the city!
The Roundhouse offers an amazing Craft Beer selection, with a wonderful variety of over twenty seven excellent beers to choose from. They offer quality beer made locally and internationally, so there's bound to be one just right for you!
"We feature an extended list of carefully selected Craft Beers from our neighborhood breweries to Award Winning breweries half the universe away!"
Roundhouse Taproom Hong Kong – Two Convenient Locations
The Roundhouse opened its two locations just 4 years ago and the business has been thriving ever since. With two convenient locations and both offering a different selection of entrees, you'll want to visit both locations when visiting Hong Kong.
There's the BBQ & Beer Taproom in Soho, which serves up Authentic Texas Barbeque to go along with their great selection of craft beers and the Chicken & Beer Taproom located in Wan Chai for delicious Southern Style Fried Chicken.
So as you can, they're not just beer, but offer some tasty snacks and meals to accompany your brew!
Roundhouse Taproom Hong Kong – Menu
My visit was to the Wan Chai Taproom where I got to sample a couple of great beers, both local and international, as well as feast on some delicious chicken tenderloin strips and some excellent Jalepeno Peppers and Fried Okra "Beer Buddies."
All excellent choices that go perfect with your beer choices!
Roundhouse Taproom Hong Kong – Craft Beer
The choices are endless and what I really like about the Roundhouse, is the menu is on a Computer Tablet, giving you a detailed description of each of their beer selections to choose from. It takes the guess work out of trying to select the best beer for you!
I really enjoyed my stop at The Roundhouse in Wan Chai. The beer, service and food are excellent and I only wish I had the time to try the BBQ dishes at their other location. If you love beer like I do, then you'll be glad you discovered their Taprooms when visiting Hong Kong.
Below, I have included a link to their official website below, where you can access more detailed information about their establishments.
A Big Thanks to The Roundhouse Taproom for hosting my visit while on my recent stay in Hong Kong. All content and opinions are that of the author and reflect my personal experience only.
If you are Serious About Your Health, particularly during travel, then have a look at this amazing health supplement my family and I have been taking for years. It involves one of the most important ingredients in our bodies – Glutathione!
I am proud to be a RobKellerMD Natural Health Products Affiliate and always enjoy sharing my story with others! Just click on the Banner Below or Check Out My Recent Posts on the Benefits of Glutathione For Healthy Travel , as well as The Best Glutathione Supplement for more detailed information.
Doctor RobertKellerMD Health Supplements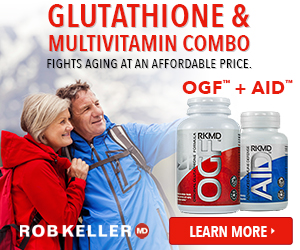 Learn much more about this exceptional health supplement and their other line of wonderful products, by visiting their
Official RobKellerMD Webpage
.
If you prefer, just click on the RobKellerMD Colorful Banner above and it will take you directly to their official website as well.
Receive 50% Off on Any of their wonderful health products through Dr. Keller's website, Contact Me Directly for an Official Coupon Code to receive a 50% Discount on Your First Order and a 30 day, empty-bottle guarantee.

If you have any questions regarding ordering or this product, don't hesitate to send me a note via my Contact Page and I will get back to you as soon as I can. I'm always happy to share my story and experience with others! 🙂
* As an Affiliate Member, I do receive a small commission for sales, which in turn, help me to maintain my travel blog and contribute to one of my favorite world-wide charitable organizations called Kiva.*
"Helping Those In Need … Help Themselves"
Please Note: The information contained within this website has not been evaluated by the USA Food and Drug Administration (FDA). RobKellerMD Nutritional Supplements are not intended to diagnose, treat, cure or prevent any disease
Safe & Healthy Travels!
If you enjoyed reading this article, make my day and share it with your Friends by clicking one of the Social Media icons below. As well, Never Miss a New Post or Update – Subscribe Below to Receive My New Colorful Monthly Email Newsletter! Or if you prefer, visit My Newsletter Page
Thanks 🙂