Experience Rocky Mountaineer Rail Tours
If you and your family are thinking of taking a train holiday in Canada, then you must check out Rocky Mountaineer Railtours in British Columbia!  This is luxury rail travel at its best that has developed a worldwide reputation.
Introduced in 1990 and operating out of Vancouver, British Columbia, the company has grown into a highly successful privately owned passenger rail service.  They have successfully carried well over one million passengers to date.  Check out this excellent promotional video on this fabulous train tour!
View on …
This scenic tour offers itineraries to suit most everyone's travel schedule, needs and desires. Routes have expanded over the years, where travelers now have options ranging from scenic 3 ½ hour tours to full 12 day circle tours and much more.  At last count, there are over
45 amazing train holiday choices
to choose from.
The company has received numerous accolades over the years including;
National Geographic
USA Today
Frommers
Lonely Planet
and many more high profile travel and news publishers around the world!
Experience Luxury Travel With Rocky Mountaineer Railtours
Rocky Mountaineer Hosts
In fact, the BBC suggested taking the Rocky Mountaineer is one of the …
"50 Things To Do Before You Die"
The Rocky Mountaineer is Simply Spectacular
Rocky Mountaineer in Lake Louise Alberta
The amazing scenery that you will experience on any one of their 4 available routes will simply take your breath away.  If there's anything here at that I could not recommend more to include in your Canada vacation, it is without a doubt, experiencing this fabulous train tour.
From beautiful river valleys and emerald color lakes to the fabulous Canadian Rocky Mountains, you will see it all in daylight hours and in pure luxury!  Your tour will take in about 450 kilometers of scenic beauty each day, while you sit back and relax in luxury and comfort while enjoying the spectacular views.
Check out the west coast of Canada and Vancouver British Columbia  , and then start your train journey east towards the Province of Alberta and world famous Banff & Jasper National Parks in the Canadian Rockies. There's also a 3 ½ hour train tour departing from North Vancouver which travels along beautiful Howe Sound to the world famous year round resort of Whistler BC, the site of the 2010 Winter Olympics.
Gourmet Chefs Only on Rocky Mountaineer
Rocky Mountaineer Goldleaf Service
You can choose packages which include their exclusive Gold Leaf Service, the best in luxury and comfort. Perhaps you may be thinking of planning your special Holidays in Canada with an Alaska Cruise in mind?  Well, Rocky Mountaineer has recently announced they now offer Pre and Post Cruise Packages with their train tours.  Now it's possible to combine two great travel packages together! 😀
Disembark in Hotel Comfort Overnight
What's also unique with this tour is for those booking overnight train packages, you do not stay on board.. You do make stops along the way, allowing you to disembark, where your overnight sleeping arrangements are made for you off the train, rather than in sleeping cabins.  This gives you a wonderful opportunity to get off the train enjoy the sites and attractions where the train stops.
There are no sleeping quarters aboard, allowing passengers the full comfort of overnight hotel accommodations and more.  The next morning you're whisked back to the train, fully refreshed, without missing a minute of the spectacular scenery you will experience.
For more detailed information on this rail service, be sure to visit their official website I have listed below for your convenience.
From here you can view the available itineraries, rates and much more. There are always some great added bonuses and incentives available via their website.  The tours run from April to October where scenery is at its best this time of year, along with longer daylight hours for a full day of viewing.
If you prefer warmer weather throughout your journey, then I would suggest the summer months of July and August. You can save money prior to the peak summer months of June, July and August. I'm sure there's something to suit your travel plans and budget perfectly!
 Discover Beautiful Lake Louise and the Canadian Rockies

Update:
" The majestic Canadian Rockies are now closer to Seattle with the introduction of our new Coastal Passage route. This unique rail experience connects the cosmopolitan cities of Seattle, Washington and Vancouver, B.C. to the Canadian Rockies.
Guests will experience a luxurious three-day, all daylight journey on board the Rocky Mountaineer in GoldLeaf Service.
If you are Serious About Your Health, particularly during travel, then have a look at this amazing health supplement my family and I have been taking for years. It involves one of the most important ingredients in our bodies – Glutathione!
I am proud to be a RobKellerMD Natural Health Products Affiliate and always enjoy sharing my story with others! Just click on the Banner Below or Check Out My Recent Posts on the Benefits of Glutathione For Healthy Travel , as well as The Best Glutathione Supplement for more detailed information.
Doctor RobertKellerMD Health Supplements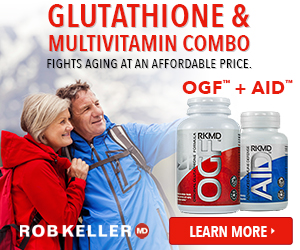 Learn much more about this exceptional health supplement and their other line of wonderful products, by visiting their
Official RobKellerMD Webpage
.
If you prefer, just click on the RobKellerMD Colorful Banner above and it will take you directly to their official website as well.
Receive 50% Off on Any of their wonderful health products through Dr. Keller's website, Contact Me Directly for an Official Coupon Code to receive a 50% Discount on Your First Order and a 30 day, empty-bottle guarantee.

If you have any questions regarding ordering or this product, don't hesitate to send me a note via my Contact Page and I will get back to you as soon as I can. I'm always happy to share my story and experience with others! 🙂
* As an Affiliate Member, I do receive a small commission for sales, which in turn, help me to maintain my travel blog and contribute to one of my favorite world-wide charitable organizations called Kiva.*
"Helping Those In Need … Help Themselves"
Please Note: The information contained within this website has not been evaluated by the USA Food and Drug Administration (FDA). RobKellerMD Nutritional Supplements are not intended to diagnose, treat, cure or prevent any disease
Safe & Healthy Travels!
If you enjoyed reading this article, make my day and share it with your Friends by clicking one of the Social Media icons below. As well, Never Miss a New Post or Update – Subscribe Below to Receive My New Colorful Monthly Email Newsletter! Or if you prefer, visit My Newsletter Page
Thanks 🙂
Did You Know …
"The Grand Central Station in New York City has 44 passenger platforms."