Revelstoke Area Attractions Include 3 Valley Gap Heritage Ghost Town
If your plans have you driving on the Trans – Canada Highway #1 in Southeastern British Columbia in either direction, then you simply must make a point of stopping at one of the major Revelstoke Area Attractions known as 3 Valley Gap Heritage Ghost Town. Located just  19 km (12 mi) west of the picturesque town of Revelstoke, this is a 'Must See' major attraction in this area.
Surrounded by two National Parks, Revelstoke is an outdoor paradise and has some of the most beautiful scenery you will come upon in the Province of British Columbia, including the area surrounding 3 Valley Gap.
Step Back in Time at the Ghost Town
The Three Valley Gap Ghost Town is a truly unique attraction located on the same property as the Three Valley Lake Chateau.  This entire complex was built and still owned and operated by the Bell family for over 50 years now.  Their Ghost Town takes you on a journey back to the British Columbia pioneer days of the 1800's.
Over the years, the Bell family have moved and restored over 25 historic buildings onto their property and have put together an amazing historic town set against a beautiful mountain back drop with a gentle natural stream running through.
Some of the buildings include;
The Hotel Bellevue;
St. Stephen's Church;
Craigellachie Original School House;
Blacksmith Shop;
Golden Wheel Saloon;
Jail & Sheriff's Office;
and much more!
The 3 Valley Railway Roundhouses
There's also a huge 100,000 square foot Railway Roundhouse housing a variety of Railway displays including historic rail cars, a 1922 Locomotive and much more.  In fact, this Roundhouse now holds the distinction of being the biggest operational covered turntable in North America!  Also in this colossal building, you will find the repair shops and a museum like Pattern Shop and other various displays from life years ago.
On top of all these beautiful displays, there's even an Antique Auto Museum included.  Auto buffs will find some beautiful Vintage automobiles dating as far back as 1902. There really is something for everybody at this Heritage Ghost Town!  Give yourself at least 1 hour at minimum to take in the entire complex, and believe me, you will want to see absolutely everything!
Just outside the museum, I discovered an Old Vintage Brill BC Transit Trolley Bus.  Believe it or not, I used to drive these buses many years ago in downtown Vancouver.  Boy, did that bring back memories of the past for me! 🙂
Dining at 3 Valley Gap
The property has a wonderful casual dining room with a beautiful view overlooking Three Valley Lake. Named the Monashee Dining Room, they offer a full menu that is sure to satisfy most everyone, including a children's menu.  There's a choice of excellent sandwiches, wraps, salads, burgers and much more on the lunch menu to choose from.
My wife and I enjoyed a relaxing lunch shortly after arriving and prior to the start of our viewing of the Ghost Town. Below, is just a sneak peek of what we enjoyed for lunch and what you can expect when dining at the Monashee for lunch?
Pulled Pork Sandwich
Served on a Sweet Bun with BBQ Sauce and topped with 2 onion rings.  I chose the fresh garden salad as a side.  A very tasty sandwich and the onion rings inside the sandwich was a perfect match!
Reuben Sandwich
An authentic toasted Reuben topped with dill and a cup of fresh chicken noodle soup as a side choice. This was another great and popular selection making for the perfect lunch.
Mixed Fruit Pie with Ice Cream
We decided to share a piece of their fresh fruit Home Baked pie topped with Vanilla Ice Cream and it was delicious with a cup of coffee!
If you prefer a quicker snack, there's a nice cafeteria located just alongside the gift shop as well!
Accommodations, Dining, Attractions at 3 Valley Gap
It's all here located alongside Three Valley Lake and the Monashee Mountain cliffs, making for a truly one of a kind Revelstoke region resort destination.  It's no wonder they have been distinguished with the TripAdvisor Certificate of Excellence over and over.
Below, I have listed their official website for your convenience, where you can access much more detailed information.
A Big Thanks to 3 Valley Gap for hosting our lunch and Ghost Town Tour on our recent visit to the Revelstoke area. All content and opinions are that of the author and reflect my personal experience only.
If you are Serious About Your Health, particularly during travel, then have a look at this amazing health supplement my family and I have been taking for years. It involves one of the most important ingredients in our bodies – Glutathione!
I am proud to be a RobKellerMD Natural Health Products Affiliate and always enjoy sharing my story with others! Just click on the Banner Below or Check Out My Recent Posts on the Benefits of Glutathione For Healthy Travel , as well as The Best Glutathione Supplement for more detailed information.
Doctor RobertKellerMD Health Supplements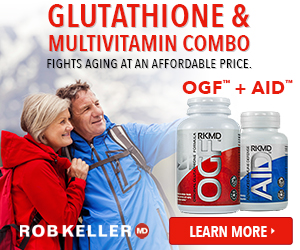 Learn much more about this exceptional health supplement and their other line of wonderful products, by visiting their
Official RobKellerMD Webpage
.
If you prefer, just click on the RobKellerMD Colorful Banner above and it will take you directly to their official website as well.
Receive 50% Off on Any of their wonderful health products through Dr. Keller's website, Contact Me Directly for an Official Coupon Code to receive a 50% Discount on Your First Order and a 30 day, empty-bottle guarantee.

If you have any questions regarding ordering or this product, don't hesitate to send me a note via my Contact Page and I will get back to you as soon as I can. I'm always happy to share my story and experience with others! 🙂
* As an Affiliate Member, I do receive a small commission for sales, which in turn, help me to maintain my travel blog and contribute to one of my favorite world-wide charitable organizations called Kiva.*
"Helping Those In Need … Help Themselves"
Please Note: The information contained within this website has not been evaluated by the USA Food and Drug Administration (FDA). RobKellerMD Nutritional Supplements are not intended to diagnose, treat, cure or prevent any disease
Safe & Healthy Travels!
If you enjoyed reading this article, make my day and share it with your Friends by clicking one of the Social Media icons below. As well, Never Miss a New Post or Update – Subscribe Below to Receive My New Colorful Monthly Email Newsletter! Or if you prefer, visit My Newsletter Page
Thanks 🙂
Did You Know …
"At least 60,000 pounds of shrimps are eaten everyday in Las Vegas. That's almost as much as in all the United States consumed."