The Eddie Burger + Bar in Banff Alberta
If your travels have you visiting the Canadian Rockies in the Province of Alberta and you're searching for some great casual Restaurants in Banff Alberta, then look no further than The Eddie Burger + Bar.  This is a very popular restaurant serving delicious signature burgers since 2008!
Amazing house made selections of various burgers served in the heart of downtown Banff.
Local Favorite Restaurants in Banff Alberta Include The Eddie Burger + Bar
Locals and returning visitors alike flock to this small burger bar and for very good reason!  Serving unique and absolutely huge Classic and Gourmet burgers that will have you returning over and over again. Made fresh in their open kitchen, they strive to serve the best burgers to be found most anywhere.
"We chose to do one thing well as opposed to spreading ourselves thin by doing too many things. By focusing on burgers we made sure that we really delivered the best product in Banff."
Burgers Galore at Eddie Burger
There are more than just great burgers here for those looking for something different than their house specialty.  Choose from a selection of great appetizers, salads, unique hot dogs and even a menu to keep the kids happy!
Yes, even though the name says bar, this restaurant is kid friendly and I'm sure a place that they will love. This is a lively casual sit down bar type restaurant, with very friendly staff serving food that is simply superb!  Let's have a look at the amazing burgers that have made this place so famous.
In fact, this restaurant has received the TripAdvisor Certificate of Excellence and is presently listed as #5 overall best of 102 restaurants in Banff!
That is quite an accomplishment among the huge number of restaurants in this major tourist resort town!
The Eddie Burger Menu
There's a list of truly unique burgers on the menu to choose from, made with Certified Alberta Angus lean beef or, select from organic beef, AAA, chicken, bison, elk, pork, and veggie burger patties.  There's bound to be something that is just right for you!
What's also special here is that you can virtually build your own burger adding whatever you like to make that perfect Eddie burger made special for you!
There's selections on the menu such as the;  Rocky Mountain Burger that has a real Elk patty, the Stampeder with a Bison patty, a Crispy Chicken burger and even a Veggie Burger for those who prefer the non – meat variety.
Below, is just a sneak peek at what to expect and what my wife and I enjoyed for dinner on our recent visit.
Red White and Blue
Certified Angus beef, gorgonzola blue cheese, bacon, sautéed onions, mayo, hot sriracha, lettuce, brioche bun and topped with a hot wing.
I like spicy hot food and this certainly had a slight kick to it, but the combination of ingredients in the burger made this one of the best burgers I have ever tasted!  It was absolutely mouth – watering delicious!  Along with a Wild Rose Electric Lager Specialty Alberta cold beer, it was perfect!
Stampeder
My wife selected the Stampeder with a Bison patty, onion rings, jack cheese, tomato, lettuce, apple BBQ sauce, ranch, sesame seed bun.
Another amazingly tasty burger that she also said was a truly unique and one of a kind burger with its unique of ingredients. Your burger comes with a choice of a number of sides including; sweet potato fries, Caesar salad, onion rings and more!
One of The Best Restaurants in Banff Alberta
If you're hungry for some real unique classic burgers that will have you wanting to return again and again, then I highly suggest you check out this small hidden gem in Banff for a great lunch or dinner that's open every day!
Below, I have listed their official website where you can access more detailed information including full menu, for your convenience.
A Big Thanks to The Eddie Burger + Bar for hosting our excellent dinner on our recent visit to Banff, Alberta. All content and opinions are that of the author and reflect my personal experience only.
If you are Serious About Your Health, particularly during travel, then have a look at this amazing health supplement my family and I have been taking for years. It involves one of the most important ingredients in our bodies – Glutathione!
I am proud to be a RobKellerMD Natural Health Products Affiliate and always enjoy sharing my story with others! Just click on the Banner Below or Check Out My Recent Posts on the Benefits of Glutathione For Healthy Travel , as well as The Best Glutathione Supplement for more detailed information.
Doctor RobertKellerMD Health Supplements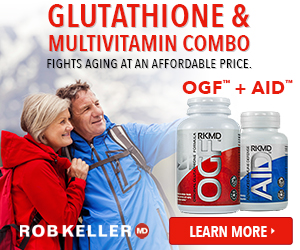 Learn much more about this exceptional health supplement and their other line of wonderful products, by visiting their
Official RobKellerMD Webpage
.
If you prefer, just click on the RobKellerMD Colorful Banner above and it will take you directly to their official website as well.

Receive 50% Off on Any of their wonderful health products through Dr. Keller's website, Contact Me Directly for an Official Coupon Code to receive a 50% Discount on Your First Order and a 30 day, empty-bottle guarantee.

If you have any questions regarding ordering or this product, don't hesitate to send me a note via my Contact Page and I will get back to you as soon as I can. I'm always happy to share my story and experience with others! 🙂
* As an Affiliate Member, I do receive a small commission for sales, which in turn, help me to maintain my travel blog and contribute to one of my favorite world-wide charitable organizations called Kiva.*
"Helping Those In Need … Help Themselves"
Please Note: The information contained within this website has not been evaluated by the USA Food and Drug Administration (FDA). RobKellerMD Nutritional Supplements are not intended to diagnose, treat, cure or prevent any disease
Safe & Healthy Travels!
If you enjoyed reading this article, make my day and share it with your Friends by clicking one of the Social Media icons below. As well, Never Miss a New Post or Update – Subscribe Below to Receive My New Colorful Monthly Email Newsletter! Or if you prefer, visit My Newsletter Page
Thanks 🙂