My Photo Gallery of Varanasi India
On our recent travels throughout India, our first destination after spending a few days in New Delhi was to the city of Varanasi.  In this post, I have included a personal Photo Gallery of Varanasi, giving you glimpse of the ancient city in northern India.
Varanasi is an enchanting city, situated on the edge of the very spiritual Ganges River. Varanasi is in fact one of the holiest cities in Hinduism and also referred to as the religious capital of India. The Culture is primarily centered on the holy Ganga and thousands of Hindu pilgrims travel to the city to bath in this river.
Varanasi is believed to be the greatest pilgrimage destination between earth and heaven. For the Hindu people, coming to the city and bathing in the waters of Ganga, is to be cleansed of the sins of thousands of past rebirths.
"The combination of Kashi- the holy city, Ganga the holy river and Lord Shiva- the Supreme God, makes Varanasi an immortal destination."
Featured Images of Varanasi India
We were drawn to Varanasi because of its spiritual heritage and enlightenment, as well as it being one of the oldest cities in civilization. It is known to be well over 2000 years old, dating back to 1400 B.C.  For visitors like us coming from the western world, Varanasi is certainly not for the faint of heart.
Away from the many Ghats along the Ganges River, life goes on as usual in the city. There are a few things that the many beautiful pictures displayed in publications and on the internet of the area simply don't show.
One must be prepared for the smoke and odors ever present in the area.  The cremation wood burning's at the Manikarnika Ghat along the river occur 24 hours a day, 7 days a week, causing a tremendous amount of continuous smoke in the city.
There are cows and dogs everywhere, as in most destinations throughout India, so one must be prepared for garbage, animal dung and in some cases human excrement in areas of the city as well.  Like pictures show, don't expect the banks of the river, the Ghats and streets to be pristine and without garbage and other debris that I simply won't mention here.
Life goes on as usual in this holy city, regardless of the thousands of visitors and travelers flocking to this area each and every day.
You must go with an open mind and be prepared for the unexpected when visiting this part of India, as with any other towns and cities in the country. Above all, one must always remember when traveling abroad, to respect the culture and customs of the people in the country you are visiting.
Varanasi India Photos – Over 80 Ghats along the River Banks
Of course, the main attraction to visitors arriving in the city, is experiencing the over eighty Spiritual Ghats along the banks of the Ganges River.  This is definitely an experience you will not soon forget and that must be seen at sunrise and throughout the day and evening.
You can spend hours simply observing people in and around the Ghats performing their spiritual rituals.
Photo Gallery of Varanasi – Sunrise on the Ganga
It is said that spending sunrise and the early morning at the Ghats and temples is a spiritually cleansing experience, for both tourists and believers alike. Many young and elderly people from all over the world visit Varanasi to seek spiritual comfort and closeness.
It certainly was the highlight of our few days spent in the city, enjoying a peaceful private row boat excursion on the river and alongside the Ghats, observing the hundreds of devotees and watching the early morning sunrise rise above the city.
Be sure to have a look at my post and photos on our morning sunrise Ganga boat tour with Streetwise Varanasi Tours.  It was a lovely peaceful early morning private tour with our host and owner of the company.  Well worth a look if you're looking for something more unique and non – touristy!
This is a very popular tourist attraction and definitely worth experiencing at least once.
Photo Gallery of Varanasi – Ganges Spiritual Ceremony
One other very popular gathering each evening is the Aarti Ceremony held at the main Dashashwamedh Ghat.  This is a Hindu fire and dance ceremony performed by Brahmin disciples to honor the holy river. Thousands gather each evening for this event, so be prepared for huge crowds along the Ghat steps and on the river in boats.
Photo Gallery of Varanasi – Streets and Alleys
Like any other city in India, Varanasi is also a maze of back side streets and alleys for you to explore and discover daily life in the holy city.  People are friendly and eager to carry on a conversation with foreigners, so don't be afraid to go out and explore!
Certainly you will be approached by vendors, tuk tuk drivers and so forth, but they are all friendly and many are very eager to assist and help with anything you may need. Just be aware of your common touts and thieves at train and bus stations. Use caution and common sense and you will be fine, like traveling most anywhere else in the world.
Photo Gallery of Varanasi – Sarnath
About 10km from Varanasi, is one of four most regarded Buddhist pilgrimage sites in the world. It is said that after achieving the Enlightenment at Bodh Gaya, it was here at Sarnath that Lord Buddha preached his first sermon, consecrated as Maha Dharm Chakra Parivartan.
Here in a peaceful park like setting, you are free to walk along the ancient Buddhist ruins and observe the impressive 34 meter Dhanekh Stupa, which marks the spot where Lord Buddha preached his sermon. As well, there is the Chaukhandi Stupa which dates back to the 5th Century AD.  It is said this is where Buddha also met his first disciples.
Varanasi is certainly worth including in your India travel plans and definitely worth spending a couple of nights, to see and explore the sites and sounds of this ancient holy city called Varanasi.
Below, I have included a link to the official government tourism website, where you can access much more detailed information on this historical and holy city.
If you are Serious About Your Health, particularly during travel, then have a look at this amazing health supplement my family and I have been taking for years. It involves one of the most important ingredients in our bodies – Glutathione!
I am proud to be a RobKellerMD Natural Health Products Affiliate and always enjoy sharing my story with others! Just click on the Banner Below or Check Out My Recent Posts on the Benefits of Glutathione For Healthy Travel , as well as The Best Glutathione Supplement for more detailed information.
Doctor RobertKellerMD Health Supplements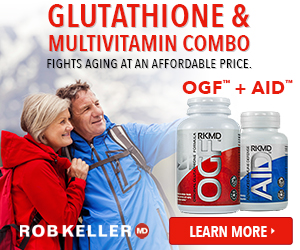 Learn much more about this exceptional health supplement and their other line of wonderful products, by visiting their
Official RobKellerMD Webpage
.
If you prefer, just click on the RobKellerMD Colorful Banner above and it will take you directly to their official website as well.
Receive 50% Off on Any of their wonderful health products through Dr. Keller's website, Contact Me Directly for an Official Coupon Code to receive a 50% Discount on Your First Order and a 30 day, empty-bottle guarantee.

If you have any questions regarding ordering or this product, don't hesitate to send me a note via my Contact Page and I will get back to you as soon as I can. I'm always happy to share my story and experience with others! 🙂
* As an Affiliate Member, I do receive a small commission for sales, which in turn, help me to maintain my travel blog and contribute to one of my favorite world-wide charitable organizations called Kiva.*
"Helping Those In Need … Help Themselves"
Please Note: The information contained within this website has not been evaluated by the USA Food and Drug Administration (FDA). RobKellerMD Nutritional Supplements are not intended to diagnose, treat, cure or prevent any disease
Safe & Healthy Travels!
If you enjoyed reading this article, make my day and share it with your Friends by clicking one of the Social Media icons below. As well, Never Miss a New Post or Update – Subscribe Below to Receive My New Colorful Monthly Email Newsletter! Or if you prefer, visit My Newsletter Page
Thanks 🙂