Ride the Peak to Peak Gondola in Whistler BC
If your travel plans include a visit to world renowned Whistler BC, then you must take a ride on the incredible Peak to Peak Gondola. Discover breath taking views all year long on this two ride mountain experience!
Experience nature at its finest from high above in comfort!
Peak to Peak Breaks World Record
According to the Guinness Book of World Records, the Peak to Peak Gondola has the Longest Unsupported Span in the World. It runs a total of 3.024 kilometres or 1.88 miles. An amazing accomplishment with incredible 360 degree views the entire distance.
Appropriately named Peak to Peak, this is the second part of your journey to the top of Blackcomb Mountain from Whistler Mountain.
Whistler and Blackcomb Mountains Combined
Whistler British Columbia is world famous for winter sports. Whistler / Blackcomb Mountains offer some of the best snow skiing, heli skiing, snow- boarding, cross country skiing and hiking in the world. But this area is also a mecca for numerous outdoor activities in the off season, including mountain biking, kayaking, hiking and so much more.
This is why the Peak to Peak operates year round and has become one of the biggest major attractions in Whistler.
Whistler Village Gondola
Your experience begins in the heart of Whistler Village at the base of the Whistler Mountain. From here you climb aboard a comfortable Whistler Village Gondola making your way slowly up the mountain, while enjoying the picturesque valley views and the City of Whistler below.
This full 10 -15 minute ride in the gondola carries you up to an altitude of 6069 feet or 1850 metres.
Upon arrival, the surrounding views will leave you breathless! As well, you can relax and enjoy mountain top dining, enjoy your favorite beverage in the lounge area and shop for souvenirs, all in the Roundhouse Lodge.
You can dine in or outside on the large outdoor patio complete with mountain and village views.
From here, one can also catch the Peak to Peak Express taking you higher to Whistler Summit on an open air chair lift, where hiking enthusiasts have access to the mountains vast system of hiking trails.
Peak to Peak Gondola to Blackcomb
After taking in the sites on Whistler and / or relaxing in the Roundhouse Lodge, it's time to venture onto the world famous Peak to Peak Gondola for your unsupported ride across the mountain tops!
These gondolas are massive, holding 28 persons and with unobstructed views all around. We did notice that there were signs showing glass bottom gondola's, but were not in operation during our visit.
Now that would be exciting!
This is a pleasant ride across the mountains with incredible views all around. Definitely the highlight of the trip and you even get to do it twice! We rode the gondola in the first week of June, most of the snow was gone, but it was the last day of the skiing season.
Pretty amazing to still be skiing in June! 🙂
Blackcomb Mountain Hiking Trails
Exiting the gondola you get to experience the mountains south west or also known as the expansive 7th Heaven Zone. From here one can enjoy more incredible valley and mountain views, as well as access to easy and moderate rated hiking trails.
This mountain also has the Rendezvous Lodge and other snack shacks to enjoy. Spend as much time as you like taking note of the last gondola ride of the day and return the same way you started.
The Peak to Peak is a wonderful major attraction the whole family will enjoy. So come prepared with camera, enjoy a meal and plan a hike if so inclined. I highly recommend this attraction when visiting or taking your Holidays in British Columbia that include a visit to Whistler.
Below, I have listed the official Whistler /Blackcomb website, where you can access much more detailed information on the Peak to Peak and much more.
A big thanks to Peak to Peak Gondola for Sponsoring our ride!  All content and opinions are that of the author and reflect my personal experience only.
If you are Serious About Your Health, particularly during travel, then have a look at this amazing health supplement my family and I have been taking for years. It involves one of the most important ingredients in our bodies – Glutathione!
I am proud to be a RobKellerMD Natural Health Products Affiliate and always enjoy sharing my story with others! Just click on the Banner Below or Check Out My Recent Posts on the Benefits of Glutathione For Healthy Travel , as well as The Best Glutathione Supplement for more detailed information.
Doctor RobertKellerMD Health Supplements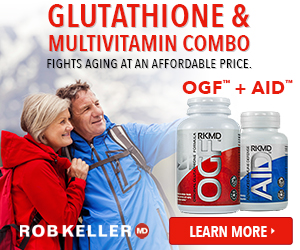 Learn much more about this exceptional health supplement and their other line of wonderful products, by visiting their
Official RobKellerMD Webpage
.
If you prefer, just click on the RobKellerMD Colorful Banner above and it will take you directly to their official website as well.
Receive 50% Off on Any of their wonderful health products through Dr. Keller's website, Contact Me Directly for an Official Coupon Code to receive a 50% Discount on Your First Order and a 30 day, empty-bottle guarantee.

If you have any questions regarding ordering or this product, don't hesitate to send me a note via my Contact Page and I will get back to you as soon as I can. I'm always happy to share my story and experience with others! 🙂
* As an Affiliate Member, I do receive a small commission for sales, which in turn, help me to maintain my travel blog and contribute to one of my favorite world-wide charitable organizations called Kiva.*
"Helping Those In Need … Help Themselves"
Please Note: The information contained within this website has not been evaluated by the USA Food and Drug Administration (FDA). RobKellerMD Nutritional Supplements are not intended to diagnose, treat, cure or prevent any disease
Safe & Healthy Travels!
If you enjoyed reading this article, make my day and share it with your Friends by clicking one of the Social Media icons below. As well, Never Miss a New Post or Update – Subscribe Below to Receive My New Colorful Monthly Email Newsletter! Or if you prefer, visit My Newsletter Page
Thanks 🙂