Reasons to Choose Park' N Fly Valet Airport Service
For many years now, my family members and I have been using the services of Park'N Fly each time our flight connections depart from and return to (YVR) Vancouver International Airport. The Valet service offered by this company is second to none and below are a few reasons why Park' N Fly leads the way in Safe, Secure and Affordable Airport Parking at 7 major airports across Canada.
A Closer Look at Park'N Fly
Fast and Friendly Service Always
We all know what it's like to travel out of some of the busiest airports in Canada and if you are like me, you want every aspect of your travel experience to be as relaxing and stress free as possible. This is one of the reasons why we have used this service provider for years.
It doesn't matter whether you arrive or depart at 2 in the morning or 2 in the afternoon, the service is always fast, convenient and stress free!
Call When You Arrive and Your Car is Warmed Up and Ready
Tired after a long-haul flight and just want to get to your car quickly and be on your way home? One of the great things we have always enjoyed about this service, is how fast and convenient after claiming our bags from the luggage carousel, that we are back in our car and making our way home.
Usually within minutes the 24/7 shuttle bus has arrived and taken us to back to the lot, where our car is warmed up and all ready for us, right out the front door!
A quick call as soon as you land and the shuttle bus is on its way and your car is warmed up and ready to go!
We have used regular airport parking in the past and the waits for buses can be long, the parking lots are not secure, your car is cold and you still have to line up to pay and exit that parking lot. For many, parking outside in the cold or for a period of time, can leave you with a dead battery or other issues. No problem at Park'N Fly, your car will be started for you, without leaving you out in the cold, tired and stressed.
Safe and Secure Parking at All Locations
When dropping your car off at Park' N Fly locations, rest assured your vehicle will be parked in safe, staffed, fenced locations 24 hours a day, 7 days a week, unlike those other airport parking lots. As well, you are always just minutes from the airport terminal, getting you on your way as quickly as possible.
Services You Can Expect at Park' N Fly Locations
Below are some of the excellent services you can expect when using Park'N Fly:
Vancouver, Edmonton, Winnipeg,Toronto, Ottawa, Montréal, Halifax
Fenced & Gated Compound;
24/7 Complimentary Shuttle;
Aeroplan Miles; ***
Oil Change Service Available; *
Valet Services Included; *
Self Service Kiosks;
Park'N Fly Rewards Program; **
Vehicle Detailing Services Available; *
Luggage Assistance.
* Select Locations. ** Not Available in Halifax. *** Aeroplan Program Not Available in Montreal.
On our recent travels, we had our car professionally washed while away, returning home to a clean shiny car ready to go!
All This at Competitive Rates with Regular Airport Parking Lots
You can receive this wonderful parking service and at competitive rates with those regular no frills open airport parking lots. This company always circulates promotional coupons either online on the internet or from your travel provider, making their parking rates just too good to pass. Before you travel and need parking, be sure to check for their latest promotions offered at that time.
Below, I have included the company's official website for your convenience for more complete detailed information on this terrific Valet parking service.
A Big Thanks to Park' N Fly for continuing to Sponsor our Parking at their Vancouver airport location.  All content and opinions are that of the author and reflect my personal experience only.
If you are Serious About Your Health, particularly during travel, then have a look at this amazing health supplement my family and I have been taking for years. It involves one of the most important ingredients in our bodies – Glutathione!
I am proud to be a RobKellerMD Natural Health Products Affiliate and always enjoy sharing my story with others! Just click on the Banner Below or Check Out My Recent Posts on the Benefits of Glutathione For Healthy Travel , as well as The Best Glutathione Supplement for more detailed information.
Doctor RobertKellerMD Health Supplements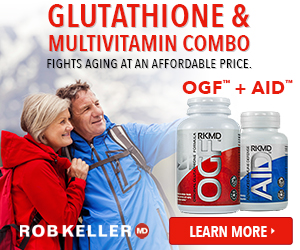 Learn much more about this exceptional health supplement and their other line of wonderful products, by visiting their
Official RobKellerMD Webpage
.
If you prefer, just click on the RobKellerMD Colorful Banner above and it will take you directly to their official website as well.
Receive 50% Off on Any of their wonderful health products through Dr. Keller's website, Contact Me Directly for an Official Coupon Code to receive a 50% Discount on Your First Order and a 30 day, empty-bottle guarantee.

If you have any questions regarding ordering or this product, don't hesitate to send me a note via my Contact Page and I will get back to you as soon as I can. I'm always happy to share my story and experience with others! 🙂
* As an Affiliate Member, I do receive a small commission for sales, which in turn, help me to maintain my travel blog and contribute to one of my favorite world-wide charitable organizations called Kiva.*
"Helping Those In Need … Help Themselves"
Please Note: The information contained within this website has not been evaluated by the USA Food and Drug Administration (FDA). RobKellerMD Nutritional Supplements are not intended to diagnose, treat, cure or prevent any disease
Safe & Healthy Travels!
If you enjoyed reading this article, make my day and share it with your Friends by clicking one of the Social Media icons below. As well, Never Miss a New Post or Update – Subscribe Below to Receive My New Colorful Monthly Email Newsletter! Or if you prefer, visit My Newsletter Page
Thanks 🙂