Discover The Palm Garden Beach Resort & Spa-Hoi An Vietnam
Experience the Beautiful Palm Garden Beach Resort & Spa in Historic Hoi An, Vietnam. Our final stop on our fantastic adventure in Southern Vietnam brought us to the historic city of Hoi An.  For those looking for a 5 star luxury hotel that is within close proximity to this city, then you simply must take a closer look at the Palm Garden Resort.
A gorgeous beach front property with a 5 Star Distinction!
Palm Garden is Ideally Located on Cua Dai Beach
Palm Garden Beach Resort & Spa – Hotel Rooms
The resort features 214 beautifully decorated rooms that come in a variety of choices styles and sizes to choose from.  Many just steps from the beach with sweeping oceanfront views and terraces to sit out on, there is certainly one that is just waiting for you!
Choose from;
Superior or Deluxe Garden or Sea View Rooms;
Beach Front & Pool View Bungalows;
Luxurious Suites with separate bedrooms.
Palm Garden Resort & Spa Superior Garden View Twin Room
All rooms are well appointed with all the amenities that one would expect from a 5 star property and more.  You can expect;
Individually controlled quiet central air conditioning;
Modern television and programming;
In room excellent Wi-Fi internet;
In room safes;
Fridge & mini bar service;
Tea/Coffee facilities;
Daily bottled water;
Full bathroom amenities including shower and soaker bathtub;
Hair Dryer and so much more!
Our Lovely Superior Garden View Twin Room

The Palm Garden Resorts Beautiful Landscaped Gardens
The entire property consisting of 5 hectares is beautifully manicured with over 400 different species of palm trees, plants and gardens.  Just walking throughout the property is inspiring and relaxing!  The Resort Staff work very hard to maintain the grounds and buildings, and their hard work definitely shows!
The Beautiful Outdoor Pool & Surrounding Gardens
Palm Garden Beach Resort & Spa – Spectacular Outdoor Pool
The outdoor heated swimming pool is simply amazing!  As soon as you arrive to the pool are and select one of the  comfortable lounge chairs,  pool staff immediately approach you offering a clean beach towel and bar service if you wish.  I'm not really one for pools at a beach resort, but this one was just too hard to resist!  During our short stay, unfortunately the weather didn't cooperate for the beach, so the pool and spa were perfect!
For those rainy days like we experienced, there's a lovely building across from the main lobby with a very comfortable and relaxed sitting area, complete with television and pool table for your enjoyment. Wi-Fi is readily available throughout the hotel, so find a perfect spot to relax and catch up on your emails.
Palm Garden Resort & Spa Beachfront Lounge
There's also a lovely outdoor lounge /bar area close to the lobby, or you can relax next to the beach and enjoy a beverage while taking in the ocean views.  I loved siting down here next to the beach, watching the sunset while catching up on my emails with their excellent Wi-Fi service throughout the property! 🙂
The Palm Garden Resort Spa
The resort has a wonderful spa in a beautiful setting on their property.  For those looking for a relaxing massage and more, the Palm Spa has everything you need.  The spa staff is always present and available for all you would expect in a full service spa at a luxury resort.
We enjoyed the complimentary hot tub service and sauna on the premise during our stay! 🙂
Palm Garden Beach Resort & Spa – Dining at the Terrace Restaurant
The resorts restaurant and morning breakfast buffet which is included in your stay is first class! The restaurants staff is most friendly and eager to assist in all your wants and needs throughout your meal.
The buffet is simply amazing, with a variety of prepared dishes to choose from, including authentic Vietnamese cuisine to more western choices for those missing home!
Palm Garden Beach Resort & Spa – Award Winning
The Palm Garden Resort has won numerous awards in the hotel industry over the years, including Best Luxury Resort in 2015, Best Family All Inclusive Resort and Luxury Beach Resort Awards. It also has held the TripAdvisor Certificate of Excellence Award for a number of years.
You simply can't go wrong with a stay at this beautiful and luxurious beach resort in Hoi An.  All staff are very friendly and willing to assist in any way they can to make your stay as enjoyable as possible. We had a wonderful stay, despite the poor weather and are eager to return in the not too distant future.
So if your plans have you coming to this lovely part of Vietnam and you are looking for a beautiful upscale beachfront resort, then I do recommend checking out the Palm Garden Resort & Spa. You will not be disappointed!
Below, I have included the hotels official website link where you can access much more detailed information including; hotel contact, rates and even online booking for your convenience.
A Big Thanks to The Palm Garden Resort for hosting our 3 night stay on our recent visit to Vietnam.  All content and opinions are that of the author and reflect my personal experience only.
If you are Serious About Your Health, particularly during travel, then have a look at this amazing health supplement my family and I have been taking for years. It involves one of the most important ingredients in our bodies – Glutathione!
I am proud to be a RobKellerMD Natural Health Products Affiliate and always enjoy sharing my story with others! Just click on the Banner Below or Check Out My Recent Posts on the Benefits of Glutathione For Healthy Travel , as well as The Best Glutathione Supplement for more detailed information.
Doctor RobertKellerMD Health Supplements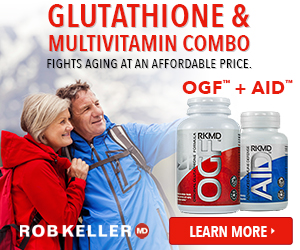 Learn much more about this exceptional health supplement and their other line of wonderful products, by visiting their
Official RobKellerMD Webpage
.
If you prefer, just click on the RobKellerMD Colorful Banner above and it will take you directly to their official website as well.
Receive 50% Off on Any of their wonderful health products through Dr. Keller's website, Contact Me Directly for an Official Coupon Code to receive a 50% Discount on Your First Order and a 30 day, empty-bottle guarantee.

If you have any questions regarding ordering or this product, don't hesitate to send me a note via my Contact Page and I will get back to you as soon as I can. I'm always happy to share my story and experience with others! 🙂
* As an Affiliate Member, I do receive a small commission for sales, which in turn, help me to maintain my travel blog and contribute to one of my favorite world-wide charitable organizations called Kiva.*
"Helping Those In Need … Help Themselves"
Please Note: The information contained within this website has not been evaluated by the USA Food and Drug Administration (FDA). RobKellerMD Nutritional Supplements are not intended to diagnose, treat, cure or prevent any disease
Safe & Healthy Travels!
If you enjoyed reading this article, make my day and share it with your Friends by clicking one of the Social Media icons below. As well, Never Miss a New Post or Update – Subscribe Below to Receive My New Colorful Monthly Email Newsletter! Or if you prefer, visit My Newsletter Page
Thanks 🙂