Experience Orca Spirit Adventures Whale Watching Tours in Victoria
Select Orca Spirit Adventures Whale Watching for a unique and educational eco-adventure experience while visiting the beautiful City of Victoria, British Columbia. Without a doubt, a whale watching tour adventure is by far, the most popular tourist attraction in the City. Thousands of visitors from around the globe come to enjoy and experience this unique adventure on the West Coast of Canada each and every year!
Choose Orca Spirit for fun, adventure and education all wrapped in one tour!
Orca Spirit Adventures Whale Watching 3 Hour Tour
Below, is a very short video I put together of our whale watching tour, giving you a sample of what to expect on the high speed zodiac craft. Don't forget to turn your speakers on! 🙂
Enjoy …
With tours running daily from early spring into fall, selecting a three hour tour is a terrific way to experience Canada's west coast from the sea and discover the amazing marine life this part of the world has to offer.
Of course, the main highlight of the tour is to come upon the pods of beautiful black and white Orca's or Killer Whales, but there is so much more to see, as you will discover on this exciting adventure!
Orca Spirit Adventures Whale Watching Tours Conveniently Located
Friendly and Professional Staff at Orca Spirit Tours
Your whale watching tour leaves right from Victoria's beautiful Inner Harbour in the heart of the city and its most popular tourist area.  Should you require shuttle service to the dock, no problem!  A complimentary shuttle service to downtown area hotels is ready to pick you up before your tour!
Complimentary Shuttle Service to the Dock
Select a Comfortable Covered Vessel or an Exciting High Speed Zodiac
Orca Spirit Adventures Group Vessel
What makes this company so special is that every journey out to sea is headed by a certified marine naturalist. Not only will you have a great time but you will learn about the area's marine wildlife as you come upon different species throughout the tour.
High Speed Zodiac Whale Watching Vessel
Having our daughter joining us on this tour and always enjoying new adventures and excitement, we selected the high speed zodiac tour! It was a beautiful sunny summer morning and we were led by our captain Tristan, a naturalist, who has an obvious passion for the environment and marine life.
His goal in leading visitors on these eco-adventure tours, is to inform and educate others on how important it is for us to protect and preserve our ecosystem, so we may continue to enjoy and experience what nature and the sea has to offer.
Family business specializing in eco-tourism for 20 years!
Orca Spirit Adventures Whale Watching Captain Tristan
Tristan, like all of Orca Spirits staff, have a passion about wildlife guiding, educating the public and creating experiences that will last a lifetime.  He focuses on educating visitors on the importance of protecting and sustaining our ecosystem for future generations.
Heading Out in Search of Orca Whales
Following a Pod of Orca Whales
Half the fun on the zodiac boats is being out in the open air and having the ability to get where you need to go fast! Our captain may head in any direction from the inner harbour having heard of recent whale sightings in a particular area. Our destination was off to an area known as Haro Strait, which borders the San Juan Islands in the State of Washington.  A pod of Orca's was seen and we made fast time to catch a glimpse of them!
When we arrived, we weren't disappointed and were able to follow along with them for quite some time!
Sea Lions Sunning on the Rocks
After enjoying the view, Tristan then slowly began making our way back from these islands, making brief scenic stops along the way to enjoy other marine life, such as a group of sea lions and seals swimming about and laying on the rocks sunning themselves seen in the picture above.
Luxurious Waterfront Homes in Victoria BC
As you get closer back to Victoria, you get to enjoy the view of the city and its shoreline dotted with beautiful luxurious homes along the way. All in all, a great way to spend 3 hours on the water, enjoying the marine life and views of the city from the sea!
Enjoying Our Whale Watching Tour
Below, I have listed Orca Spirit Adventures official website for your convenience, where you can access more detailed information on all of their excellent tours, times, prices and much more!
Safe travels and Happy Whale Hunting!
A Big Thanks to Orca Spirit Adventures for Hosting our 3 hour Whale Watching Tour on our recent visit to Victoria, British Columbia! All content and opinions are that of the author and reflect my personal experience only.
If you are Serious About Your Health, particularly during travel, then have a look at this amazing health supplement my family and I have been taking for years. It involves one of the most important ingredients in our bodies – Glutathione!
I am proud to be a RobKellerMD Natural Health Products Affiliate and always enjoy sharing my story with others! Just click on the Banner Below or Check Out My Recent Posts on the Benefits of Glutathione For Healthy Travel , as well as The Best Glutathione Supplement for more detailed information.
Doctor RobertKellerMD Health Supplements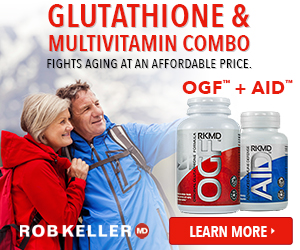 Learn much more about this exceptional health supplement and their other line of wonderful products, by visiting their
Official RobKellerMD Webpage
.
If you prefer, just click on the RobKellerMD Colorful Banner above and it will take you directly to their official website as well.

Receive 50% Off on Any of their wonderful health products through Dr. Keller's website, Contact Me Directly for an Official Coupon Code to receive a 50% Discount on Your First Order and a 30 day, empty-bottle guarantee.

If you have any questions regarding ordering or this product, don't hesitate to send me a note via my Contact Page and I will get back to you as soon as I can. I'm always happy to share my story and experience with others! 🙂
* As an Affiliate Member, I do receive a small commission for sales, which in turn, help me to maintain my travel blog and contribute to one of my favorite world-wide charitable organizations called Kiva.*
"Helping Those In Need … Help Themselves"
Please Note: The information contained within this website has not been evaluated by the USA Food and Drug Administration (FDA). RobKellerMD Nutritional Supplements are not intended to diagnose, treat, cure or prevent any disease
Safe & Healthy Travels!
If you enjoyed reading this article, make my day and share it with your Friends by clicking one of the Social Media icons below. As well, Never Miss a New Post or Update – Subscribe Below to Receive My New Colorful Monthly Email Newsletter! Or if you prefer, visit My Newsletter Page
Thanks 🙂