A Day at One of the Premier Nha Trang Mud Bath Resorts
After arriving in the city of Nha Trang in Vietnam and after reading about the wonderful hot springs and Nha Trang Mud Bath Resorts in and around the city, we just had to spend an afternoon at one of these premier health resorts.
We selected the I-Resort located in the hillside on the outskirts of the city, known for its hot mud baths, beautiful mineral spring pools and cascading waterfalls.  It sounded perfect and within easy reach of our hotel in the city.
As a matter of fact, I-Resort will even send a complimentary shuttle cart to come pick you up! 🙂
Nha Trang Mud Bath Resorts – Hot Mineral Mud Bath
After arriving and purchasing your ticket which includes a bathing suit (if required), towel and locker, you are then led to the warm mineral water showers to prepare you for the hot mineral spring's mud bath.
As soon as your bath is prepared you are invited to step in and start your 20 minute soothing soak in this incredible mud bath.
These mud baths have a high mineral content including other trace elements which are soothing and also stimulating for the skin. The many benefits include;
Adjusting hormonal disorders;
Rejuvenating Skin;
Cleans skin leaving silky smooth;
Improves overall health & wellness.
The bath was very relaxing and calming, leaving your skin soft and refreshed after stepping out and showering.  A very unique experience to say the least!
Nha Trang Mud Bath Resorts – Mineral Waterfalls
This resort has 9 beautiful different mineral waterfalls to soak in and lounge around after your mud bath.  The cascading waterfalls are beautiful and spread out along the property for you to find your perfect spot, relax in a side pool and / or enjoy the water falls  flowing down on you.
This is a lovely setting for you to sit back and relax in the water while enjoying the views of the countryside.  There are numerous lounge chairs situated around the property pool areas for you to relax and enjoy the resort at your leisure.
Nha Trang Mud Bath Resorts – Hot Mineral Pools
The resort also has a fabulous large outdoor hot water mineral swimming pool.  It's like having a soothing mud bath spa and hot springs attraction all in one!  There are actually 2 pools strictly for adults with a Jacuzzi and other segregated pools set aside for children.  There are also nice soaking pools for those who prefer not to swim, but just sit back and relax in the soothing waters.
The lovely waterfall system at this resort together with the special bamboo tips, help to soothe and relax the entire body.
You can enjoy the entire day at this resort, lounging by the pool where your favorite drink and food from the menu can be taken and delivered right to you by attentive staff.
Nha Trang Mud Bath Resorts – Offer Many More Services
This is truly a full facility health and wellness re-treat where registered guests and members of the public, like us on this day, are most welcome.
From full service mud bath treatments, herbal mineral soaks, massage treatments, steam baths, along with a full line of spa accessories to choose from, this is a first class wellness center.
Nha Trang Mud Bath Resorts – Restaurant and Pool Side Service
There's a full service restaurant near the swimming pools for you to enjoy during your visit, serving European, Asian and specialty seafood dishes to satisfy most everyone.  If you prefer to just lounge by the pool, staff will serve you directly at poolside as well.
My son and I enjoyed a relaxing few hours at this resort, enjoying the 20 minute mud bath soak, the waterfalls and hot mineral swimming pool. We ordered healthy tropical drinks as poolside, making for an extremely enjoyable visit to this spa in Nha Trang's countryside. If you're traveling to this part of the world, I highly recommend spending some quality time at one of these wonderful spa centers located in Vietnam.
If you are Serious About Your Health, particularly during travel, then have a look at this amazing health supplement my family and I have been taking for years. It involves one of the most important ingredients in our bodies – Glutathione!
I am proud to be a RobKellerMD Natural Health Products Affiliate and always enjoy sharing my story with others! Just click on the Banner Below or Check Out My Recent Posts on the Benefits of Glutathione For Healthy Travel , as well as The Best Glutathione Supplement for more detailed information.
Doctor RobertKellerMD Health Supplements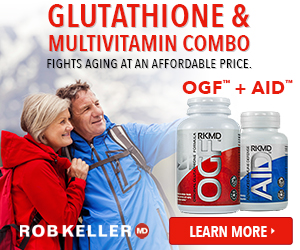 Learn much more about this exceptional health supplement and their other line of wonderful products, by visiting their
Official RobKellerMD Webpage
.
If you prefer, just click on the RobKellerMD Colorful Banner above and it will take you directly to their official website as well.
Receive 50% Off on Any of their wonderful health products through Dr. Keller's website, Contact Me Directly for an Official Coupon Code to receive a 50% Discount on Your First Order and a 30 day, empty-bottle guarantee.

If you have any questions regarding ordering or this product, don't hesitate to send me a note via my Contact Page and I will get back to you as soon as I can. I'm always happy to share my story and experience with others! 🙂
* As an Affiliate Member, I do receive a small commission for sales, which in turn, help me to maintain my travel blog and contribute to one of my favorite world-wide charitable organizations called Kiva.*
"Helping Those In Need … Help Themselves"
Please Note: The information contained within this website has not been evaluated by the USA Food and Drug Administration (FDA). RobKellerMD Nutritional Supplements are not intended to diagnose, treat, cure or prevent any disease
Safe & Healthy Travels!
If you enjoyed reading this article, make my day and share it with your Friends by clicking one of the Social Media icons below. As well, Never Miss a New Post or Update – Subscribe Below to Receive My New Colorful Monthly Email Newsletter! Or if you prefer, visit My Newsletter Page
Thanks 🙂
Did You Know …
"The country's name was originally spelled as two words, Viet Nam."