Our 3 Day Itinerary in New Delhi
Having recently returned from an amazing 7 weeks travel in India, I thought I would put together some suggestions on; What to See in New Delhi in 3 Days.  This was the starting point of our journey, arriving at the Indira Gandhi International Airport after a long 13 ½ hour flight from Vancouver, British Columbia Canada.
Follow along on this adventure and be sure to return often as I write about and share our personal photographs with you, offering suggestions on what to see, things to do and where to go in this vast country called India!
Delhi Day Trips – Delhi Day Tour Itinerary
Traveling with my son on this trip, we arrived in New Delhi at about 2 am there time, after a non – stop 13 ½ hour flight with Air Canada.  With the time change and the long flight, by the time we arrived, we were exhausted.  Having made a prior booking with Airbnb for our accommodations and also making arrangements with our host to pick us up at the airport, believe me, he was a welcome site meeting us at arrivals and I was so happy to have made this booking before leaving home! 🙂
Travel Tip:
I highly recommend for first time visitors, to have at least your first night stay pre-arranged before leaving home. You definitely will be glad you did as we were arriving exhausted after a long flight n Economy Class.
How to See New Delhi in 3 Days
After a few hours rest and ready to adjust to the time change, it was off to see the sites of New Delhi.  Having maps in hand, prior arrangements made with sponsored hosts and some suggestions offered by our others, it was time to hit the streets and hop aboard our first tuk tuk taxi ride.  We had 3 days before leaving by train to Varanasi and we wanted to see as much as we could.
Travel Tip:
Tuk-tuk (3 wheel auto rickshaw) and air conditioned car taxis are absolutely everywhere and very affordable as well.  Be sure to negotiate a fare before climbing into your ride, with the exception of airports, where they have pre-paid taxi booths.
Attractions in New Delhi
Below are some noteworthy and major attractions within the city that we discovered and enjoyed.  I have not listed them in any particular order, but we did find that our 3 days went by very quickly taking in these sites and attractions.
First and foremost is to give yourself some time to adjust to this amazing and often, very overwhelming city. The population density, the traffic, the smog and the heat can certainly be a rude awakening when visiting New Delhi for the first time, as was the case for us.
New Delhi in 3 Days – The Red Fort World Heritage Site
After getting settled in, grabbing a few hours' sleep and adjusting to the new time schedule, it was time to get going. It was the middle of the night for us at home, but late morning in India.  We decided to make our way on our first tuk-tuk ride to the most visited attraction in New Delhi, the Historic Red Fort.
This magnificent Fort was built back in 1639 by the fifth Mughal Emperor Shah Jahan as the residence and palace. The Fort remained this way for following Emperors for 200 years.  The massive red sandstone walls and buildings are impressive to say the least.
Strolling inside the walls of this historic complex was a great way to begin our travels throughout India and learn about some of the country's history as well.
New Delhi in 3 Days – Old Delhi Bicycle Tour
Make a point of rising early in the morning to experience an eco-friendly bicycle tour of Old Delhi.  What an amazing and very enjoyable unique experience!  We had the pleasure of taking this very informative and scenic tour with Delhi by Cycle. Our guide was excellent, very fluent in English and very informative on the history of the area as well.
You'll ride down the many very tight alley ways and corridors that you never knew existed, many even tuk-tuks cannot drive through. You'll also visit the famous spice market and a number of other historic places, only found in Old Delhi.
As well, on this morning tour, you get to enjoy a traditional Indian breakfast inside a very old historic Haveli in the Old City.
"A traditional townhouse and mansion in India, Pakistan, Nepal and Bangladesh usually one with historical and architectural significance. "
Source: Wikipedia
This was an excellent way to start the morning, see the historic sites of Old Delhi and enjoy a traditional breakfast, all before the heavy crowds and heat of the day!  Be sure to check out my post and photos of our Delhi by Cycle Tour.
New Delhi in 3 Days – The Bahai Lotus Temple
In the afternoon after lunch, we hopped on another tuk -tuk for a ride to the beautiful Bahai Lotus Temple.  This structure is the "Mother Temple of the Indian subcontinent for the Baha'i Faith."
The grounds surrounding the Temple are beautiful and a wonderful escape from the noise and crowds of Delhi.  Do make a point of marking this down as a destination when visiting the city. Trust me, you will be very happy to find such a peaceful place and setting in this massive bustling city!
New Delhi in 3 Days – Old Delhi Walking Food Tour
This was without a doubt one of the highlights of our 3 day stay in New Delhi.  You simply must make a point to experience a walking food tour.  Your guide will lead you through the many alleyways of Old Delhi taking you to some fabulous eateries, some that have been in existence for decades.
You have to make sure you don't eat anything before taking this multiple stop food tour! Your going to sample many dishes where your guide leads you down hidden corridors, stopping to sample some mouth – watering dishes at places you would never find yourself or even knew existed.
Do include this in your India travel budget, you will not be disappointed. Everyone in our group absolutely loved it! Do check out our tour highlights of this incredible  Delhi Food Tour with our excellent guide and renowned Chef in Delhi.
Travel Tip:
Delhi Metro Rail
Besides the taxis and tuk – tuk's in New Delhi, be sure to take a ride on their modern metro system. You can get most anywhere in Delhi quickly and comfortably on this modern transit service. We easily rode the metro to various points in this vast city, quickly and very affordably as well. Give it a try! 🙂
New Delhi in 3 Days – Humayan's Tomb
This beautiful structure and gardens in the city were built back in 1565 A.D. It is also the first true example of Mughal architecture in India. The tomb holds the remains of the Mughal Emperor Humayun and other notables from that period.
This beautiful building and grounds are a UNESCO World Heritage Site and definitely worth the visit during your stay to experience this peaceful setting and historical site.
New Delhi in 3 Days – Gurudwara Bangla Sahib – Sikh Temple
This glorious white-marble gurdwara, [A gurudwara is a place of worship for Sikhs] was constructed at the site where the eighth Sikh guru, Harkrishan Dev resided before his death in 1664. The structure is absolutely beautiful with a large pool courtyard inside that Sikh's consider as holy. Thousands come to worship, bath and enjoy a meal at this temple daily.
Everyone is welcome to the Temple and they offer free tours with English speaking guides.  There's a large kitchen that feeds in excess of 25,000 meals per day which are prepared by volunteers to feed anyone who desires a meal.
You even get a chance to stir the enormous fired cooking pots!  This is definitely a must see attraction where visitors are warmly welcomed!
New Delhi in 3 Days – Connaught Place
This large circular area in the heart of the city is a bustling more fashionable business and shopping area for locals and visitors. This is a very popular area that's perfect for those who like to shop and dine in more upscale touristy establishments.   Definitely worth a look and where we enjoyed a very nice Indian lunch in a welcomed air conditioned restaurant on a very hot and muggy sunny day!
So as you can see, finding things to do in New Delhi is not difficult. It's deciding what to see that may be of most interest to you if only staying up to 3 days in Delhi.  We tried our best to fit as much in as we could in our 3 days in the city before departing by train from the Delhi Train Station to our next destination, the ancient and holy city of Varanasi.  Be sure to return to view my upcoming articles on our continuing adventures throughout India.
Also, check out my recent post and photos on India Train Travel Tips.  Taking the train in India is an adventure in itself and something that should be done at least once to fully experience daily life in India. You can learn more about this vast country by visiting Lonely Planets official website that I have listed below for your convenience.
If you are Serious About Your Health, particularly during travel, then have a look at this amazing health supplement my family and I have been taking for years. It involves one of the most important ingredients in our bodies – Glutathione!
I am proud to be a RobKellerMD Natural Health Products Affiliate and always enjoy sharing my story with others! Just click on the Banner Below or Check Out My Recent Posts on the Benefits of Glutathione For Healthy Travel , as well as The Best Glutathione Supplement for more detailed information.
Doctor RobertKellerMD Health Supplements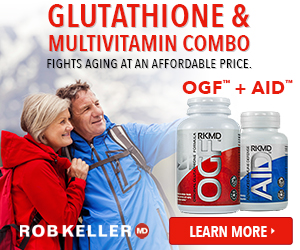 Learn much more about this exceptional health supplement and their other line of wonderful products, by visiting their
Official RobKellerMD Webpage
.
If you prefer, just click on the RobKellerMD Colorful Banner above and it will take you directly to their official website as well.
Receive 50% Off on Any of their wonderful health products through Dr. Keller's website, Contact Me Directly for an Official Coupon Code to receive a 50% Discount on Your First Order and a 30 day, empty-bottle guarantee.

If you have any questions regarding ordering or this product, don't hesitate to send me a note via my Contact Page and I will get back to you as soon as I can. I'm always happy to share my story and experience with others! 🙂
* As an Affiliate Member, I do receive a small commission for sales, which in turn, help me to maintain my travel blog and contribute to one of my favorite world-wide charitable organizations called Kiva.*
"Helping Those In Need … Help Themselves"
Please Note: The information contained within this website has not been evaluated by the USA Food and Drug Administration (FDA). RobKellerMD Nutritional Supplements are not intended to diagnose, treat, cure or prevent any disease
Safe & Healthy Travels!
If you enjoyed reading this article, make my day and share it with your Friends by clicking one of the Social Media icons below. As well, Never Miss a New Post or Update – Subscribe Below to Receive My New Colorful Monthly Email Newsletter! Or if you prefer, visit My Newsletter Page
Thanks 🙂