Discover the Beauty of Mystery Island Vanuatu
To me, Mystery Island certainly lived up to my expectations on our recent Cruise Holiday in the South Pacific. It was literally, a piece of paradise tucked away in the middle of nowhere!
Below are a few of my favorite images taken during our brief stay on this magical island in the beautiful Vanuatu archipelago.
General Information and Location on Mystery Island Vanuatu
Outrigger Mystery Island
Vanuatu consists of about eighty volcanic chains of islands and Mystery Island is located furthest to the south of its chain. It is approximately 1500 miles to the east of Australia or a full two day sail in our case. The official name for the island is Inyeug and is completely uninhabited. Locals come from the larger island directly across named Aneityum.
Why is it named Mystery Island you ask? Well local folklore believes the island becomes haunted after dark by ghosts.
Mystery Island Vanuatu Was An Allied Airstrip in WWII
Mystery Island Flights
During the Second World War, the United States built a large military complex in and around Luganville, Vanuatu. Mystery Island was also used an Allied airstrip during this period for the terrible war in the Pacific. A perfect hidden location, the island was a very important military base for American bombers heading to the Solomon Islands to attack the Japanese.
The grassy airstrip is still in use today, as you can see in the photo below, for small commuter flights for locals and tourists.
Mystery Island Vanuatu – A Small Piece of Paradise
Royal Caribbean Cruise Ship Mystery Island
With the island being completely uninhabited and only about one and a half kilometers in length, this really is a diamond in the rough as far as tiny south pacific islands are concerned. It is hard to find a better place to enjoy the sparkling crystal clears waters of the pacific for swimming, snorkeling or just grabbing a piece of the powder white sand beach and relax and reflect!
Cruise Ships Arriving Regularly
Rhapsody of the Seas Mystery Island 
If you want to experience the island when arriving via cruise ship like us, then the best bet is to get off the ship as quickly as you can on the very first tender to shore, so you can enjoy an hour or so of complete solitude before the rest of the passengers disembark.
It's still possible however, to find a reasonably quiet place to enjoy the few hours on shore in peace.
Locals Arrive from the Neighboring Island to Mystery Island Vanuatu
Nasitpu String Band Vanuatu
The above photo was the Nasitpu String Band entertaining the passengers.  A group of local men between the ages of50 to 65 years of age, strumming their guitars and singing "Sweet Island Melodies."
Tour Signs Mystery Island Vanuatu
Loved this display of signs for tourists arriving to the island for those visitors traveling on their own and stopping off on the island.  A host of snorkeling tours taking you beyond the shores and out to the nearby coral reefs.
Mystery Island Cannibal Soup Pot
A Kodak Moment location for arriving visitors!  The islands once known for the local tribes people practicing cannibalism, now makes for interesting displays of humor people arriving on the island.
Local Outrigger Mystery Island
Captured this photo of a young local arriving from the neighboring island offering rides to the cruise ship passengers.  As your ship arrives, you can see the locals arriving from the island directly across the way. They come to entertain the passengers and set up stands offering a variety of drinks, snacks and souvenirs for sale.
Local Villagers Mystery Island
The people are warm and inviting throughout the islands in the South Pacific with a sense of peace and calm only one can envy coming from modern civilization!
Snorkeling Among the Reefs at Mystery Island Vanuatu
Snorkeling Mystery Island
I strongly recommend bringing your own set of snorkel equipment on your cruise holiday. Each and every island you visit has wonderful coral reefs for you to explore life beneath the sea, and Mystery Island is no exception.
Tropical Fish Vanuatu
Crystal clear warm waters and surprisingly unspoiled coral reefs teeming with marine life for you to enjoy while swimming or snorkeling your way around the island.
Underwater Coral Vanuatu
A variety of colorful tropical fish to enjoy and explore while basking in the warm crystal clear waters of the South Pacific.  Ahhhh life is good! 🙂
Tropical Fish South Pacific
Mystery Island Vanuatu – A Beach Lovers Dream
A perfect all around beach day on this wonderful South Pacific Cruise we enjoyed with Royal Caribbean Cruise Lines leaving from Sydney, Australia! If your travel plans should ever bring to Sydney, Australia as our did, I definitely recommend taking one of the many scheduled cruises leaving from Sydney Harbour to the many islands in the South Pacific.
It was without a doubt, the highlight of my Australia vacation from British Columbia, Canada!
If you are Serious About Your Health, particularly during travel, then have a look at this amazing health supplement my family and I have been taking for years. It involves one of the most important ingredients in our bodies – Glutathione!
I am proud to be a RobKellerMD Natural Health Products Affiliate and always enjoy sharing my story with others! Just click on the Banner Below or Check Out My Recent Posts on the Benefits of Glutathione For Healthy Travel , as well as The Best Glutathione Supplement for more detailed information.
Doctor RobertKellerMD Health Supplements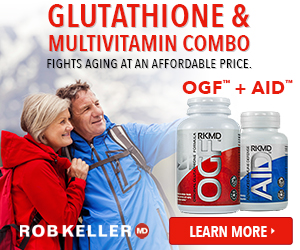 Learn much more about this exceptional health supplement and their other line of wonderful products, by visiting their
Official RobKellerMD Webpage
.
If you prefer, just click on the RobKellerMD Colorful Banner above and it will take you directly to their official website as well.
Receive 50% Off on Any of their wonderful health products through Dr. Keller's website, Contact Me Directly for an Official Coupon Code to receive a 50% Discount on Your First Order and a 30 day, empty-bottle guarantee.

If you have any questions regarding ordering or this product, don't hesitate to send me a note via my Contact Page and I will get back to you as soon as I can. I'm always happy to share my story and experience with others! 🙂
* As an Affiliate Member, I do receive a small commission for sales, which in turn, help me to maintain my travel blog and contribute to one of my favorite world-wide charitable organizations called Kiva.*
"Helping Those In Need … Help Themselves"
Please Note: The information contained within this website has not been evaluated by the USA Food and Drug Administration (FDA). RobKellerMD Nutritional Supplements are not intended to diagnose, treat, cure or prevent any disease
Safe & Healthy Travels!
If you enjoyed reading this article, make my day and share it with your Friends by clicking one of the Social Media icons below. As well, Never Miss a New Post or Update – Subscribe Below to Receive My New Colorful Monthly Email Newsletter! Or if you prefer, visit My Newsletter Page
Thanks 🙂
Did You Know …
"In 1974, Queen Elizabeth while sailing on the Royal Yacht Brittania enroute to Australia made a stop at Mystery Island for an unplanned royal beach picnic in paradise."