Mayans Explorers For a Full Day of Adventure in the Yucatan Peninsula
Looking for a tour in the Yucatan Peninsula that offers a full day of eco -friendly adventure, including a little history and yet a relaxing tour at the same time? Well then look no further, the Mayans' Explorers Cool Tour is just for you!
Our family recently enjoyed this full day tour in a comfortable mini-van which included not one, but two pleasant and knowledgeable tour guides throughout the day. Forget those large and crowded tour buses and check out these smaller more intimate tours at comparable competitive prices.
First, check out the companies short video giving you a brief look at what your day will and include and what you will experience on their 'Cool Tour.'
Mayans Explorers is a Family Operated Tour Company
Mayans' Explorers is a family run business specializing in more private and / or smaller group tours such as ours. Our group consisted of 6 people only, making the tour much more relaxed and comfortable. The company specializes in eco-adventure and archaeological tours and this definitely is displayed by how passionate the tour guides are to preservation of the environment and the areas Mayan history.
Both our guides had excellent English speaking skills and are certified by the Mexican Tourism Bureau.
Our Guides Luis and Diego
A Cool Day Enjoyed By All With Mayans Explorers
Our family had a wonderful full day on this small group tour and below is a brief run-down on our experience including personal photos taken throughout the day.
The cost of this tour includes hotel pick up and drop off, all your activities entrance fees and your private guided tours along the way. As well, a wonderful outdoor traditional BBQ lunch is served and an endless supply of cold bottled water during the day.

This is the ultimate combination of nature, culture and adventure! This tour visits the archaeological site of Tulum, the beaches of Akumal and the ecological reserve of Tankah
The Cool Tour Adventure includes stops in Akumal, Tankah and Tulum Mexico. Duration of the tour is approximately 10 hours including …
Snorkeling with Turtles and Stingrays
Snorkeling with Turtles and Stingrays
Zip lining
Canoeing
Fresh water Cenote swim and snorkel
Mayans Explorers First Stop – Snorkeling in Turtle Bay Akumal
Our guides picked us up right on time from our hotel and we were just minutes away from our first stop at Turtle Bay. A protected bay for the conservation of the Turtle population, we were escorted by our guides into the water and enjoyed about an hour snorkel surrounded by beautiful turtles and brief appearances by passing by stingrays.
Getting ready to hit the water!
One of the many beautiful Turtles
Enjoying the waters at Turtle Bay
We arrived early, avoiding the larger crowds arriving in buses to this popular tourist destination. A great way to start the day, making our way back to the van proceeding to our second stop at the eco reserve of Tankah.
Mayans Explorers Second Stop – Tankah Eco-adventure Reserve
Tankah is an ecological reserve situated inland approximately half an hour driving time from Tulum and was once a part of an ancient Mayan city many years ago. A beautiful reserve with a few villagers living in the park who maintain and treat you to a traditional outdoor lunch.
Again, we were the lucky ones, arriving with no one else on the reserve during our stay. It was a beautiful and peaceful setting, where we enjoyed zip lining, canoeing and a lovely swim in an open fresh water cenote.
All to ourselves which made this private group tour even more appealing!
Enjoying zip lining at Tankah
A peaceful paddle around the reserve
Enjoying the fresh water open Cenote
Our guide Diego enjoying the waters
After enjoying these activities, we then sat down to a lovely traditional BBQ lunch offering a variety of dishes to satisfy most everyone.
A wonderful open traditional villagers BBQ
Mayans Explorers Third Stop – Tulum National Park
After enjoying a lovely lunch and short break, it was time to make our way back to Tulum and the famous archaeological site of Tulum Ruins. This site is known for being one of the most beautiful Mayan cities in the Yucatan Peninsula, situated along the shores of the Caribbean Sea.
Tulum National Park
Our guide Luis led us on an informative walking tour of the Ruins, offering detailed information on the history of the site and its people inhabiting the city during that time. A wonderful tour that should not be missed when visiting the Yucatan Peninsula in Mexico.
Tulum Ancient City Ruins
A beautiful site alongside the Caribbean Sea
A great way to end a wonderful day and tour with Mayans' Adventures. This Cool Tour is one the entire family can enjoy and simply cannot stress enough the advantage of taking a private small group tour compared to the larger big bus tours offered. When you go as group, the overall cost is not much more than larger bus tour and the quality of tour is far superior.
Below, I have listed the company's official website for your convenience for more detailed information on tours offered and current prices.
A Big thanks to Mayans' Explorers for Hosting Our Cool Tour Adventure!  All content and opinions are that of the author and reflect my personal experience only.
If you are Serious About Your Health, particularly during travel, then have a look at this amazing health supplement my family and I have been taking for years. It involves one of the most important ingredients in our bodies – Glutathione!
I am proud to be a RobKellerMD Natural Health Products Affiliate and always enjoy sharing my story with others! Just click on the Banner Below or Check Out My Recent Posts on the Benefits of Glutathione For Healthy Travel , as well as The Best Glutathione Supplement for more detailed information.
Doctor RobertKellerMD Health Supplements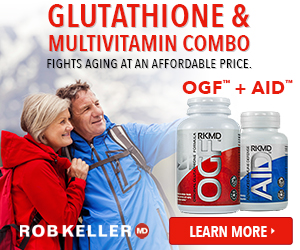 Learn much more about this exceptional health supplement and their other line of wonderful products, by visiting their
Official RobKellerMD Webpage
.
If you prefer, just click on the RobKellerMD Colorful Banner above and it will take you directly to their official website as well.

Receive 50% Off on Any of their wonderful health products through Dr. Keller's website, Contact Me Directly for an Official Coupon Code to receive a 50% Discount on Your First Order and a 30 day, empty-bottle guarantee.

If you have any questions regarding ordering or this product, don't hesitate to send me a note via my Contact Page and I will get back to you as soon as I can. I'm always happy to share my story and experience with others! 🙂
* As an Affiliate Member, I do receive a small commission for sales, which in turn, help me to maintain my travel blog and contribute to one of my favorite world-wide charitable organizations called Kiva.*
"Helping Those In Need … Help Themselves"
Please Note: The information contained within this website has not been evaluated by the USA Food and Drug Administration (FDA). RobKellerMD Nutritional Supplements are not intended to diagnose, treat, cure or prevent any disease
Safe & Healthy Travels!
If you enjoyed reading this article, make my day and share it with your Friends by clicking one of the Social Media icons below. As well, Never Miss a New Post or Update – Subscribe Below to Receive My New Colorful Monthly Email Newsletter! Or if you prefer, visit My Newsletter Page
Thanks 🙂