Get Serious About Your Health with RobKellerMD
If you clicked on my MaxGXL tab, then you must take your health seriously!
My blogs main focus is of course travel, but it also include Travel Health & Fitness which I feel is very important. We all want to enjoy our travels for years to come and at the same time, be as healthy as we possibly can.
This is why after learning about the amazing benefits that the molecule known as Glutathione has and the oh so important role it plays in our bodies, our family have been taking the MaxGXL health supplement for years!
MaxGXL Natural Health Supplement – Glutathione Benefits

MaxGXL from Max International
The most powerful and prevalent antioxidant—Glutathione—is already found within the body, but sadly as we age and become exposed to harmful free radicals, our own natural levels decrease, and as a result we become unhealthy. Having low levels of this important molecule in our body is the main reason we become ill.
Some of most common causes of decreased levels of Glutathione include;
Glutathione affects so many aspects of our health that there are currently well over 100,000 peer reviewed studies about glutathione. You can check out some of these case studies at pubmed.com.
As you can see from the chart above, starting from the age of 20, our levels of Glutathione decrease because of the effects of everyday life including;
Stress, Pollution, Injury, Prescription Medication, Diet, Aging and more!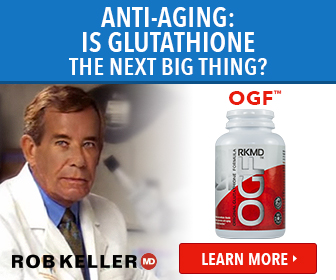 MaxGXL
is a completely
safe and natural health supplement
developed by distinguished scientists to rid the body of those harmful free radicals we produce on a daily basis. In short, this supplement increases the bodies own levels of
Glutathione
at a cellular level!
Max GXL and RobKellerMD OGF Ingredients List

Calcium Ascorbate:
This is a type of vitamin C salt made from 80% vitamin C and 20% calcium.

Max International Scientists & Researchers claim that Calcium ascorbate "produces the frequency necessary to activate protease so is a key component to proper protein digestion as well", and it also "maximizes NAC absorption and helps protect existing glutathione stores."

L-Glutamine:
This plentiful amino acid is found in the muscles of the body. After crossing the blood-brain barrier, it transforms into glutamic acid, which then plays a key role in brain functions.

In terms of glutathione production, L-glutamine "also preserves liver glutathione after hepatic injury."

Milk Thistle:
Milk thistle herb is a very desirable protective agent for your liver. It uses phytochemicals to prevent free radical damage in the liver and kidneys.

N Acetyl Cysteine (NAC):
This is the best dietary source of glutathione, and is the main precursor for the manufacture of glutathione (GSH) in the body.

N-Acetyl-D-Glucosamine (NAG):
NAG is a precursor that protects your underlying body tissues from enzymes, acid, and bacteria.

This health supplement also contains alpha lipoic acid, quercetin, and cordyceps, all of which have similar benefits. They help ready your body for the production of glutathione by boosting your immune system, eliminating toxic compounds in the liver, and relieving inflammation throughout the entire body.
MaxGXL and RobKellerMD OGF
Doctor Robert H. Keller's supplement was originally distributed by way of Multi-Level Marketing with Max International.  For a number years now, co-founder Mr. David Kirchenbaum of this supplement known as MaxGXL, holds the Original Patent for this glutahione enhancing supplement and is proud to offer this and other outstanding health products at substantially reduced prices because they are not an MLM business.
Note: 
RobKellerMD's Patented OGF Health Supplement is identical to Max Internationals MaxGXL.
I am now proud to be a RobKellerMD Natural Health Products Affiliate and always enjoy sharing my story with others! Just click on the Banner Below or Check Out My Recent Posts on the Benefits of Glutathione For Healthy Travel .



Learn much more about this exceptional health supplement and their other line of wonderful products, by visiting their Official RobKellerMD Webpage. If you prefer, just click on the RobKellerMD Colorful Banner above and it will take you directly to their official website as well.
When you order this product through Dr. Keller's website, Contact Me Directly for an Official Coupon Codeto receive a 50% Discount on Your First Order and a 30 day, empty-bottle guarantee.  Your first bottle cost will be just $19.95 plus shipping.  Also receive a $10/bottle discount when you place an automatic monthly or quarterly auto-ship order. Monthly auto-order price from RobKellerMD.com is $39.95 plus shipping.
If you have any questions regarding ordering or this product, don't hesitate to send me a note via my Contact Page and I will get back to you as soon as I can. I'm always happy to share my story and experience with others! 🙂
Please Note: The information contained within this website has not been evaluated by the USA Food and Drug Administration (FDA). RobKellerMD Nutritional Supplements are not intended to diagnose, treat, cure or prevent any disease.
* As an Affiliate Member, I do receive a small commission for sales, which in turn, help me to maintain my travel blog and contribute to one of my favorite world-wide charitable organizations known as Kiva.*
"Helping Those In Need … Help Themselves"
Safe & Healthy Travels!
If you enjoyed reading this article, make my day and share it with your Friends by clicking one of the Social Media icons below. As well, Never Miss a New Post or Update – Subscribe Below to Receive My New Colorful Monthly Email Newsletter! Or if you prefer, visit My Newsletter Page
Thanks 🙂