Check Out These Common Tourist Scams in London England
If your travel plans include a visit to England, then be sure to check out these popular London Travel Scams. Making yourself aware of these forms of crime before leaving to a desired destination, can save you a great deal of aggravation and becoming a victim of this type of criminal behavior found in most any popular tourist destination in the world.
Over 15 million people visit London annually making this a desired location for scammers!
A Few of the More Popular London Travel Scams in Town
London Travel Scams – Electronic Devices
With a population well over 8 million people, it's easy for criminals who prey on tourists to hide in the dense crowds and pounce on unsuspecting visitors. One of the most popular scams and thefts among tourists is Cell Phones.
Usually thieves will work in pairs and in very popular tourist areas such as Hoxton, a busy trendy area with shopping, bars and restaurants. Normally if they see you with your cell phone or IPad out, one individual will approach you and cause a distraction of some sort, while the other quickly grabs your electronic device and is gone!
As well, younger kids on bicycles will simply ride up to you, snatch your device from you and ride away! Last reported, there are over 300 phones stolen every day in London and then sold off at used cell phone and electronic device shops.
Tip:
Be aware of your surrounding always and never leave your phone or device unattended or out in the open for someone to grab from you. Don't bury your head and get lost in the device without looking around and being aware of what's going on around you!
London Travel Scams – Pickpockets
One of the busiest areas and attractions in London for tourists is Trafalgar Square, and with this come a huge criminal element of thieves. In particular, pickpocket artists who also in many cases like to work in pairs.
These people are so quick and clever that in most cases, you won't have any idea that your wallet has been taken right from your pants or purse. A distraction of some sort is made by one individual to grab your attention, while the other simply grabs your wallet and /or valuables. This distraction can be bumping into you, which is very popular on Subway Trains, pretending to be a tourist and asking you to take their photo, dropping something on the ground and pretending that it was yours to grab your attention and so much more!
Tip:
I've mentioned this before in previous articles … Men – never carry a wallet in your back pocket! Keep it hidden away or secure in a front pocket. If you can manage without it in high traffic areas, that is always best. Women – never carry an unzipped open purse and always keep it well guarded and tight in front of you.
Be sure to check out my recent post on A Few Tips on How to Travel Safely when preparing for that upcoming journey.
Beware of those Human Statues in Popular Tourist Areas
If you travel a fair bit and in particular to popular tourist destinations such as London, then I'm sure you have run into these Human Statues on the sidewalks. You know the ones that dress up and act as if they are frozen and don't move a muscle and grab your attention! Well, many of these individuals also work with pickpockets in crowded areas and while your attention is focused on this statue person, the other simply swipes your wallet from you person or from inside an open purse.
London Travel Scams – Nightclubs and Bars
For those people who like to enjoy partying into the wee hours at nightclubs and bars, beware of this "false friend scam." A complete stranger will befriend you outside the bar and ask if you would like to continue to party. They will ask you for as much cash as they can to buy more liquor and other items. Don't fall into this trap which is so easy to do if you have had a little too much to drink and are on vacation as well. These criminals will simply take your money and never return.
Tip:
It's great to party but remember you are in unfamiliar territory and criminals will be watching you and make you a target if they can. Never go anywhere with a stranger alone at night, you are just asking for trouble.
In many bars in the Soho District that offer lady entertainers, you will be charged a door fee and inflated prices for a simple drink. As well, it is quite common, as in many touristy areas around the world, to be charged for drinks you never purchased. You will not be able to leave the premise until you pay and in many cases, this can be a very dangerous situation.
So if you are wishing to frequent these premises in the evening, then be prepared for this type of scam to happen to you.
Many years ago when I was much younger, this exact scam happened to me in a popular resort destination in Mexico. We partied at a popular and very busy restaurant /bar and when it was time to pay the bill, there were a number of extra charges added to the bill. We simply had to pay or go to jail!
These are just a few of the more popular London Travel Scams to be aware of when visiting the beautiful city of London, England. You may also enjoy a guest post submitted to me on London Travel Tips.
If you are Serious About Your Health, particularly during travel, then have a look at this amazing health supplement my family and I have been taking for years. It involves one of the most important ingredients in our bodies – Glutathione!
I am proud to be a RobKellerMD Natural Health Products Affiliate and always enjoy sharing my story with others! Just click on the Banner Below or Check Out My Recent Posts on the Benefits of Glutathione For Healthy Travel , as well as The Best Glutathione Supplement for more detailed information.
Doctor RobertKellerMD Health Supplements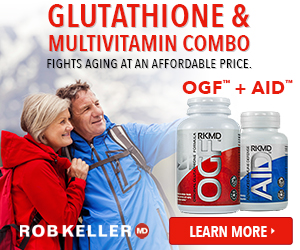 Learn much more about this exceptional health supplement and their other line of wonderful products, by visiting their
Official RobKellerMD Webpage
.
If you prefer, just click on the RobKellerMD Colorful Banner above and it will take you directly to their official website as well.
Receive 50% Off on Any of their wonderful health products through Dr. Keller's website, Contact Me Directly for an Official Coupon Code to receive a 50% Discount on Your First Order and a 30 day, empty-bottle guarantee.

If you have any questions regarding ordering or this product, don't hesitate to send me a note via my Contact Page and I will get back to you as soon as I can. I'm always happy to share my story and experience with others! 🙂
* As an Affiliate Member, I do receive a small commission for sales, which in turn, help me to maintain my travel blog and contribute to one of my favorite world-wide charitable organizations called Kiva.*
"Helping Those In Need … Help Themselves"
Please Note: The information contained within this website has not been evaluated by the USA Food and Drug Administration (FDA). RobKellerMD Nutritional Supplements are not intended to diagnose, treat, cure or prevent any disease
Safe & Healthy Travels!
If you enjoyed reading this article, make my day and share it with your Friends by clicking one of the Social Media icons below. As well, Never Miss a New Post or Update – Subscribe Below to Receive My New Colorful Monthly Email Newsletter! Or if you prefer, visit My Newsletter Page
Thanks 🙂