Some Helpful Advise For Keeping Money Safe When Traveling
Holidays are a great time to just sit back, relax and let go of all those stresses of life, but that doesn't mean you can let down your guard when it comes to Keeping Your Money Safe When Traveling. Tourists especially are prime targets for criminals who pick your pockets and steal your belongings.
For those men who still carry a wallet in their back pocket when traveling, did you ever think of what you would do if it was stolen in a foreign country?
Travelling safely also included protecting your money and belongings always and having a good backup plan in case you become a victim of crime.
Six Important Steps For Keeping Money Safe When Traveling 
Keeping Money Safe When Traveling – Remove Items You Don't Need
I always remove unnecessary cards and other items from my wallet before leaving home, that I know I won't need on holidays. As a matter of fact, I have small wallet I use specifically for travel. It is a small nylon wallet, with zipper money bill and change compartment. It always has Velcro to that keeps it closed tightly so my credit cards cannot slip out.
My travel wallet is cheap, but works great for travel and keeping my money and cards safe.
So, be sure to take out those things you won't need and just had bulk and clutter to your purse or wallet. I carry only enough cash to get by, depending how convenient ATM machines are in the destination I travel to, two of my major credit cards, and my bank debit card for the ATM machines.
I also carry medical insurance cards or contacts and an emergency contact at home just in case.
Keeping Money Safe When Traveling – Be Prepared Before You Leave Home
Above are typical Pickpocket Thieves Tactics;  The Stall, The Diversion and The Distraction
Do a little planning before leaving home and find out how easy it is to access currency for the country you may be visiting. This always plays a major role when decided how much cash I choose to take before leaving home, or if any is needed at all.
For example, on our latest trip to Cancun, Mexico, I researched the airport on the internet and got advice from other on TripAdvisor regarding the ease of access to cash. ATM's were readily available and in most cases, you will save money by using the bank machines when there, other than currency exchange depots and your bank at home. Check out my latest post on Cancun Travel Tips for those of you planning a vacation to the Mexico's Yucatan Peninsula.
Keeping Money Safe When Traveling – Be Aware of Your Surroundings When Using Bank Machines
Try to always use recognizable and heavily used Bank ATM machine, especially those connected to Banks. There are ATM locators and Apps for those connected to help you find reputable machines to use. I always check prior to leaving home to see if there are any Bank Machines that have a reciprocal agreement with my Bank at home, to avoid any service charges and knowing that they are legit and not fakes set up and used by criminals to get your bank information.
Airports, banks or hotel ATM's, are always best. Stay away from undesirable areas with machines, especially if you feel uncomfortable with people that may be around at that time.
Always trust your instincts!
Keeping Money Safe When Traveling – Make it Difficult for Pickpockets and Thieves
Are you one of those people that pickpockets just love? Do you still carry your wallet in your back pocket, especially in crowded tourist areas? Are you that lady that holds on to her purse like you're ready to throw it away?
If so, you are an easy target and the chances are tenfold of you becoming the victim of theft.
I always carry my travel wallet in my front pocket and in most of the time I let my wife put it in her purse. She also only carries what she needs in her purse. It's not bulky and has a strap and a closed zipper.
Update 2017:
My son and I just returned from extensive travels throughout India. We both were wearing Money Belts and boy were they great to have, especially in the congested cities as New Delhi. Check out my review and post on Stashbelt Money Belts for more detailed information on this excellent travel product!
Keeping Money Safe When Traveling – Use a Hotel Safe and Divide Cash
Whenever possible, try to use a Hotel Safe for your cash and particularly for your Travel Documents. Carry only the amount of cash with you that you may need for that day and keep the rest locked away safely. Even if I have to pay the extra surcharge for the Room Safe, I always do so. It's better to pay a little now then a whole lot later!
Just a few tips to get you thinking about your security and cash when traveling and never to take anything for granted. Thieves are everywhere around the world, and they are just waiting to prey on tourists and those who don't take preventive measures to safeguard their cash and valuables.
If you are Serious About Your Health, particularly during travel, then have a look at this amazing health supplement my family and I have been taking for years. It involves one of the most important ingredients in our bodies – Glutathione!
I am proud to be a RobKellerMD Natural Health Products Affiliate and always enjoy sharing my story with others! Just click on the Banner Below or Check Out My Recent Posts on the Benefits of Glutathione For Healthy Travel , as well as The Best Glutathione Supplement for more detailed information.
Doctor RobertKellerMD Health Supplements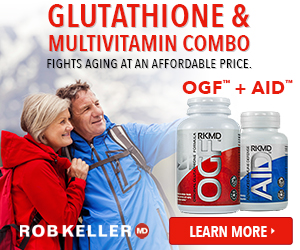 Learn much more about this exceptional health supplement and their other line of wonderful products, by visiting their
Official RobKellerMD Webpage
.
If you prefer, just click on the RobKellerMD Colorful Banner above and it will take you directly to their official website as well.
Receive 50% Off on Any of their wonderful health products through Dr. Keller's website, Contact Me Directly for an Official Coupon Code to receive a 50% Discount on Your First Order and a 30 day, empty-bottle guarantee.

If you have any questions regarding ordering or this product, don't hesitate to send me a note via my Contact Page and I will get back to you as soon as I can. I'm always happy to share my story and experience with others! 🙂
* As an Affiliate Member, I do receive a small commission for sales, which in turn, help me to maintain my travel blog and contribute to one of my favorite world-wide charitable organizations called Kiva.*
"Helping Those In Need … Help Themselves"
Please Note: The information contained within this website has not been evaluated by the USA Food and Drug Administration (FDA). RobKellerMD Nutritional Supplements are not intended to diagnose, treat, cure or prevent any disease
Safe & Healthy Travels!
If you enjoyed reading this article, make my day and share it with your Friends by clicking one of the Social Media icons below. As well, Never Miss a New Post or Update – Subscribe Below to Receive My New Colorful Monthly Email Newsletter! Or if you prefer, visit My Newsletter Page
Thanks 🙂