How to Experience Italy With A Limited Budget
Italy is a country that is eyed by nature lovers and tourists interested in culture and architecture alike. You can find miles of vast serene beaches near the Adriatic Sea coastline in Italy and lush greenery surrounded mountain towns as well. You can enjoy the sites and cities in Italy on a Budget!
Many Italian cities are known for their amazing fusion of modernity and cultural past. If you want to spend your next vacation in a bustling Italian seaport town or cherish the dream of indulging yourself in the lap of nature in the Italian countryside, it's not difficult at all.
If your budget is not high, you can still enjoy a vacation in this beautiful European country, which happens to be the fifth most popular destination for tourists as per WTO.
Prepare an Itinerary When Traveling Italy on a Budget
This is quite important if you want to ensure that vacationing in Italy does not bleed your wallet eventually.  As it is, you have to think of which areas and provinces you want to cover. Italy has a plethora of attractions and you have to zero in on the ones that seem feasible from all perspectives.
You may choose to visit cities in Lombardy, Piedmont or Sicily. You should make a list of the cities that you would like to see and possibly covered in a tour. If you plan ahead, finding accommodation in hotels in those places and cheaper flights will definitely be easier.
Have A Close Eye On Your Budget
It is true that some of the most popular tourist destinations in Italy can be very hard on the wallet but there are ways to work around this and make things a little more affordable. You can always stay in hotels and Bed & Breakfast establishments in nearby but less popular towns that are much more reasonable in price.  As well, covering the region by train or bus will also save money.
When planning your holiday budget, always keep some extra money for emergency needs should they may arise.
Get a Visa and Passport Prepared Early
To ensure that your tour in Italy will be hassle free, make sure all your travel documentation is valid and ready well ahead of time. Find out if your passport has to be renewed or you need to apply to the passport office for a special visa.  Passport expediting agencies can help you in this regard.
Finding Budget Accommodations
Thankfully, several Italian cities offer pocket friendly accommodations for those traveling on a budget. You may find cheaper priced hotels near rail stations in some cities. In larger more popular cities, you may not be able to locate budget accommodations, especially during the peak season. However, a better option would be settling for agrotourismo setups in suburbs and countryside.
You can do research on the internet regarding this type of accommodation, that may just help get you those bargain deals.  Some winery owners in the countryside also offer farmhouse turned accommodations.  In cities, if willing, there are cheaper priced hostels and dorm setups that offer comfortable housing.
Note: 
Be sure to check out the benefits of airbnb for budget travelers.  I've used this excellent service for travel and it is 100% safe and reliable worldwide.  Check out my recent posts on How to Book a Room and Earn With airbnb to learn much more and save on your first booking!  Robert 🙂
The Italian Rail Network
To cut down sightseeing costs, you may want to make use of Italy's excellent rail network. There are many tourist destinations that are well connected through train and traveling by rail is quite reasonable. Same can be said about the bus.
When you travel from airports to hotels or nearby cities, using airport shuttle bus service is way more economical than taxi cabs. On an average, you may end up spending as much as $120 a day when you opt for car rentals in prime Italian cities like Florence.
Walk Around in the Small Cities
There are several small sized cities in Italy that can easily be traveled on foot if capable.  It's always best if you can arrange accommodation near the heart of the city if you like walking.  This way you can cover the major tourist spots including any museums, art galleries or other sightseeing options by foot.
You Can Save Money Eating in Italy
While Italy is known for its delicious olive oil dishes and some of the finest wines in the world, you can choose eating outlets wisely to help save money. Like hotels, you can find cheaper eating outlets in the suburbs compared to the more popular downtown restaurants. Some agrotourismo owners also offer their guests meals at low costs.
Italy is the land of pizza and gorging on these dishes is an inexpensive way to fill your stomach in most cities in Italy. When you eat at restaurants, opt for the meal of the day, called as meal del giorno which comes with 4 courses and you do not need to tip either!
Travel When the Crowds are Less
You can save a lot of money by visiting Italy in the off season months.  If there are no Special Events planned during the off season, like car racing or any other popular event taking place, visiting during the non peak holiday period can save you a ton!
Just a few tips to help get around Italy for those Budget minded travelers.  A special thanks to Daniel Moore for submitting this very informative Guest Post!  As a result of this article, I did learn more about in Italy and how it can offer visitors a unique and affordable option for accommodation when traveling!
Agriturismo:

"A combination of the words for "agriculture" and "tourism" in Italian – is a style of vacationing in farm house resorts codified into Italian law in 1985. An agriturismo vacation is suitable for the whole family and some places may even be very romantic or luxurious."
If you are Serious About Your Health, particularly during travel, then have a look at this amazing health supplement my family and I have been taking for years. It involves one of the most important ingredients in our bodies – Glutathione!
I am proud to be a RobKellerMD Natural Health Products Affiliate and always enjoy sharing my story with others! Just click on the Banner Below or Check Out My Recent Posts on the Benefits of Glutathione For Healthy Travel , as well as The Best Glutathione Supplement for more detailed information.
Doctor RobertKellerMD Health Supplements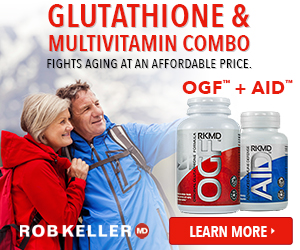 Learn much more about this exceptional health supplement and their other line of wonderful products, by visiting their
Official RobKellerMD Webpage
.
If you prefer, just click on the RobKellerMD Colorful Banner above and it will take you directly to their official website as well.
Receive 50% Off on Any of their wonderful health products through Dr. Keller's website, Contact Me Directly for an Official Coupon Code to receive a 50% Discount on Your First Order and a 30 day, empty-bottle guarantee.

If you have any questions regarding ordering or this product, don't hesitate to send me a note via my Contact Page and I will get back to you as soon as I can. I'm always happy to share my story and experience with others! 🙂
* As an Affiliate Member, I do receive a small commission for sales, which in turn, help me to maintain my travel blog and contribute to one of my favorite world-wide charitable organizations called Kiva.*
"Helping Those In Need … Help Themselves"
Please Note: The information contained within this website has not been evaluated by the USA Food and Drug Administration (FDA). RobKellerMD Nutritional Supplements are not intended to diagnose, treat, cure or prevent any disease
Safe & Healthy Travels!
If you enjoyed reading this article, make my day and share it with your Friends by clicking one of the Social Media icons below. As well, Never Miss a New Post or Update – Subscribe Below to Receive My New Colorful Monthly Email Newsletter! Or if you prefer, visit My Newsletter Page
Thanks 🙂
Did You Know …
"Almost four-fifths of Italy is either mountainous or hilly."