The Beautiful Inn at Laurel Point in Victoria British Columbia
Recently, my wife and I had the pleasure of staying at the luxurious Inn at Laurel Point, located in downtown Victoria, British Columbia, Canada.  This beautiful luxury oceanfront hotel is ideally located in Victoria's Inner Harbour.
The Inn at Laurel Point is a very special hotel for both business and vacationing travelers who desire the finest in luxury and service.
First, take a look at this very short video of the hotel offering a beautiful overhead view of the exterior of this property.
Inn at Laurel Point Rooms
All rooms are beautifully decorated and appointed with all the amenities one would expect in a luxury hotel and more.
Well Appointed Studio 
The Inn offers guests a variety of room choices to suit most everyone's needs.  For business travelers to those traveling on vacation, all guest rooms are beautifully appointed with views that will take your breath away!
Very Large Oceanfront Studio with Balcony
The two photos above are a look at our incredibly large studio complete with king size bed, sofa and extra large bath.  Photos of the bath shown below. 🙂
Studio with Extra Large Bath
Our studio was appointed with an huge well appointed bath, complete with double sinks, shower and separate tub!
Select from;
Very large Studio View Rooms
One Bedroom Suites
Terrace, Dream, Executive & Mayr's Suites
Inn at Laurel Point Amenities
The moment you arrive, all of the hotel staff are eager to assist in any way they can, to make your stay as pleasant and as memorable as possible.  From valet, front desk, to housekeeping, they all greeted us with a friendly smile and hello making you feel welcome at all times.
Below, are just a few of the hotels amenities available for all registered guests.
Comfortable Coffee / Tea Lounge
We loved the added lounge area to sit and enjoy a cup of specialty coffee and tea offered complimentary to guests.  The lounge also has a television where you can catch up on the latest news or sporting event.
Pet Friendly;
Smoke Free Guest Rooms;
Indoor Swimming Pool;
Fitness Center;
There's a lovely indoor pool and fitness area for guests to enjoy, complete with an outdoor pool patio with comfortable seating on those beautiful British Columbia summer days!
Coffee/Tea Lounge;
Free In Room WI-Fi;
Inn Room Spa Treatments;
Valet Covered & Over Height Parking;
Business Center;
Aura Waterfront Restaurant.
No need to leave the hotel for dining.  Guests can enjoy waterfront dining at the Aura Restaurant for breakfast, lunch and dinner.  As well, there's a separate lounge area to sit back, relax and enjoy your favorite cocktail.  The Inn presently offers Special Bed & Breakfast and Butchart Garden Packages for added value.
Inn at Laurel Point Grounds
The Beautiful Gardens & View at the Hotel
The surrounding landscape and grounds are absolutely beautiful! There's a lovely walkway bordering the property for you to walk on and take in the amazing view of the harbour and city.  It doesn't get any better than this!
Display Cases Inside the Hotel
Even as you walk the halls of the hotel, there are beautiful display cases for you to enjoy.  Above is a lovely display of traditional First Nations Artwork.
Inn at Laurel Point is Ideally Located
You simply couldn't ask for a better place to stay in downtown Victoria!  The Inn is located within minutes of the downtown business center and an easy walk to the very popular Inner Harbour and area attractions. Within minutes you can walk to many major tourist attractions surrounding the harbour including;
The Government Parliament Buildings;
The Provincial Museum;
Historic Government Street;
Chinatown;
Shopping District;
Whale Watching Tours;
Inner Harbour Promenade Walkway.
There's so much to see and do in the city, and The Laurel Point Inn is just minutes away by foot.  As well, you can even access the Cruise Ship Port and famous Ogden Point Breakwater Walkway, again, just a few minutes walking from the hotel.
The Inn at Laurel Point is Pet Friendly
For those of you traveling with your pet like we do on many occasions, there's no need to worry about boarding your 4 legged companion, the Inn offers pet friendly rooms for your convenience.  When we arrived, staff had all the amenities one would need when traveling with a pet already in our room.  There's no need to pack anything but your pets favorite food! 🙂
The room is equipped with;
Feeding bowls;
A comfy padded sleeping blanket;
Special Treats made in house;
Doggy Walking Bags for waste;
Map of walking areas.
As you can see by the photos, our beagle felt quite a home during his luxury stay, enjoying the sunshine on the balcony and view!  It's so nice when traveling with your pet to not have to search for and take chances with unfamiliar boarding facilities!
So if you're looking for luxury beyond compare, with a view to die for and ideally located to all the downtown's main attractions, then you simply can't beat this lovely oceanfront hotel.  Want to know a little bit more about this city?  Then be sure to check out one of my posts and photos on the Capital City of Victoria, BC.
For more detailed information on Laurel Point Inn, I have listed a link to the hotel's official website below for your convenience.
A Big Thanks to The Inn at Laurel Point for hosting our wonderful stay on our recent visit to Victoria. All content and opinions are that of the author and reflect my personal experience only.
If you are Serious About Your Health, particularly during travel, then have a look at this amazing health supplement my family and I have been taking for years. It involves one of the most important ingredients in our bodies – Glutathione!
I am proud to be a RobKellerMD Natural Health Products Affiliate and always enjoy sharing my story with others! Just click on the Banner Below or Check Out My Recent Posts on the Benefits of Glutathione For Healthy Travel , as well as The Best Glutathione Supplement for more detailed information.
Doctor RobertKellerMD Health Supplements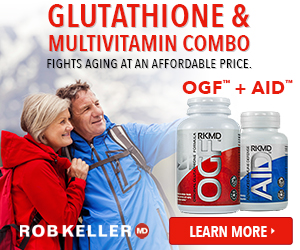 Learn much more about this exceptional health supplement and their other line of wonderful products, by visiting their
Official RobKellerMD Webpage
.
If you prefer, just click on the RobKellerMD Colorful Banner above and it will take you directly to their official website as well.
Receive 50% Off on Any of their wonderful health products through Dr. Keller's website, Contact Me Directly for an Official Coupon Code to receive a 50% Discount on Your First Order and a 30 day, empty-bottle guarantee.

If you have any questions regarding ordering or this product, don't hesitate to send me a note via my Contact Page and I will get back to you as soon as I can. I'm always happy to share my story and experience with others! 🙂
* As an Affiliate Member, I do receive a small commission for sales, which in turn, help me to maintain my travel blog and contribute to one of my favorite world-wide charitable organizations called Kiva.*
"Helping Those In Need … Help Themselves"
Please Note: The information contained within this website has not been evaluated by the USA Food and Drug Administration (FDA). RobKellerMD Nutritional Supplements are not intended to diagnose, treat, cure or prevent any disease
Safe & Healthy Travels!
If you enjoyed reading this article, make my day and share it with your Friends by clicking one of the Social Media icons below. As well, Never Miss a New Post or Update – Subscribe Below to Receive My New Colorful Monthly Email Newsletter! Or if you prefer, visit My Newsletter Page
Thanks 🙂