Beware of This Very Common Hotel Scam
I recently received an email from a friend of mine who knew I was interested in writing about Travel Scams. He sent me this increasingly popular scam that is known around the globe as the Hotel Scam. It seems that if crooks can find the slightest angle to catch innocent victims off guard, they will. Here's how this scam works …
You have just arrived at your travel destination and make your way to your chosen hotel and check in at the front desk as usual.
Normally when checking in, the person at the front desk asks for your credit card.
A World Wide Hotel Scam
This is standard practice and confirms payment and takes care of any additional charges that may be added to your room during your stay. Without a second thought, you proceed to your room and settle in. The hotel reception then receives a call from a person asking for a specific hotel room.
For example purposes, let's say it's your room number 588. The reception transfers the call to your room and you answer the call. This is where the scam begins and the person on the other end says to you …
"Hello, this is the front desk. After you checked in, we have unfortunately experienced a difficulty with your credit card we have on file. The card is not showing verified. Would you be kind enough to give me your credit card numbers again and also verify the last 3 digits numbers on the reverse side of your card for me once again? I am terribly sorry for the inconvenience."
Without giving this a second thought and perhaps being tired from travel, you pass on the information requested to the caller believing that the person is in fact from the hotel front desk.
Wrong!!!
You have just been scammed and the unknown caller now has your credit card information and can begin to make purchases or whatever they choose to do with your card. Many will call the front desk and even be able to get your name before making the call to your room.
As we are beginning to realize more and more each year, one must never give out their personal information either over the phone, internet or any other form of communication, without being able to verify who that person or business is beforehand.
A lesson I learned a while back was never to click on an email link or attachment file unless you are absolutely sure who it has come from!
Even that can be dangerous at times with 'phishing' emails surfacing regularly.
How to Prevent Becoming a Victim of this Hotel Scam
Should you ever come upon this type of situation during your hotel stay or any other similar scenario, immediately advise the caller that you will attend to the front desk to deal with the matter in person and not over the phone.
You should head straight for the front desk to clear the matter and confirm the call with them.
If there was no request made over the phone, the manager of the hotel should be advised that someone has just tried to scam you of your credit card information. Inform them of the details of the call so they can act accordingly to prevent any further similar type calls.
These scammer's will always try to catch people off guard when they are most vulnerable. It is very easy to slip up, especially after a long day of travel when you are tired and not as alert to these types of situations occurring. Just a reminder once again, to always be sure who you are giving your personal information to anywhere and at any time!
If you are Serious About Your Health, particularly during travel, then have a look at this amazing health supplement my family and I have been taking for years. It involves one of the most important ingredients in our bodies – Glutathione!
I am proud to be a RobKellerMD Natural Health Products Affiliate and always enjoy sharing my story with others! Just click on the Banner Below or Check Out My Recent Posts on the Benefits of Glutathione For Healthy Travel , as well as The Best Glutathione Supplement for more detailed information.
Doctor RobertKellerMD Health Supplements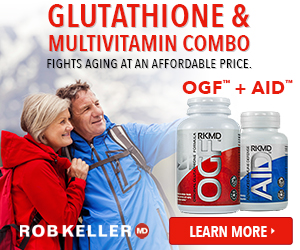 Learn much more about this exceptional health supplement and their other line of wonderful products, by visiting their
Official RobKellerMD Webpage
.
If you prefer, just click on the RobKellerMD Colorful Banner above and it will take you directly to their official website as well.
Receive 50% Off on Any of their wonderful health products through Dr. Keller's website, Contact Me Directly for an Official Coupon Code to receive a 50% Discount on Your First Order and a 30 day, empty-bottle guarantee.

If you have any questions regarding ordering or this product, don't hesitate to send me a note via my Contact Page and I will get back to you as soon as I can. I'm always happy to share my story and experience with others! 🙂
* As an Affiliate Member, I do receive a small commission for sales, which in turn, help me to maintain my travel blog and contribute to one of my favorite world-wide charitable organizations called Kiva.*
"Helping Those In Need … Help Themselves"
Please Note: The information contained within this website has not been evaluated by the USA Food and Drug Administration (FDA). RobKellerMD Nutritional Supplements are not intended to diagnose, treat, cure or prevent any disease
Safe & Healthy Travels!
If you enjoyed reading this article, make my day and share it with your Friends by clicking one of the Social Media icons below. As well, Never Miss a New Post or Update – Subscribe Below to Receive My New Colorful Monthly Email Newsletter! Or if you prefer, visit My Newsletter Page
Thanks 🙂
Did You Know …
"Cuba is the only Caribbean island with a railway."