My Hong Kong in 3 Days Itinerary
I recently traveled to this amazing city very recently and had a wonderful time. There's so much to see and do and if you are pressed for time, I thought I would put together a few suggestions on how to see Hong Kong in 3 Days.  
Below, are just a few of the many incredible sites, attractions and tours I enjoyed during my short period of time in the city and would recommend you see as well.
Hong Kong in 3 Days – Big Bus Tours
Day 1
Without a doubt, for first time visitors to Hong Kong, taking Big Bus Tours Hop On / Hop Off Double Decker Tour Bus is the best way to see all the major attractions and sites in and around the city limits.
I began day one by riding most of the day with Big Bus, getting off and on at many of their major stops on their extensive routes on Hong Kong Island.
There are 3 different bus routes offered, so I highly recommend grabbing their deluxe 2 day package, as there is so much ground to cover, especially if you want to hop on and off the bus along the way. The deluxe package also includes admission to various major attractions and Star Ferry tickets as well.  
A great bargain and an equally great way to enjoy the city at your own pace! 🙂
We've used this method of sightseeing many times in various different cities around the world! Check out my complete review, photos and much more on my recent post on Big Bus Tours Hong Kong.
Hong Kong in 3 Days – The Peak Tram
On this tour package, I chose The Peak Tram Railcar Ride up the mountain to experience a breathtaking view of the city. In existence now for over 120 years, this attraction is the most popular in the city and the 360 degree views at the top are incredible!
Below, I have added the official website link to The Peak, where you can access much more detailed information and history of this incredible engineering marvel!
Hong Kong in 3 Days – SOHO District
After a long day enjoying my relaxing bus rides and The Peak, while still on Hong Kong Island, you simply must venture into the SOHO District. This is your entertainment district filled with bars, restaurants, shopping and more!
The name SOHO comes from ( south of Hollywood Road).  There's lots of excellent open air bars where you can sit and relax, as well as restaurants galore to enjoy a great meal.  I enjoyed a fantastic dinner at a lovely well decorated family operated restaurant serving amazing Moroccan Cuisine. Take a look at my review here of Le Souk Restaurant.  
What a great way to finish Day 1 in Hong Kong! 🙂
Hong Kong in 3 Days – Guided Walking Food Tour
Day 2
After enjoying a an amazing buffett breakfast at my beautiful hotel the Courtyard Marriott Sha Tin Hong Kong, I made my way to the waterfront in the district of Tsim Sha Tsui to take my final ride on Big Buses third route on the mainland side of Hong Kong. On this route, the bus tour will take in the sites of Kowloon and much more.
After my ride on the bus, I then took a peaceful walk through downtown's famous Kowloon Park. This is a beautiful park where you can take a stroll or just sit and escape the hustle and bustle of the city for awhile. From here and for you shopper lovers, you simply must visit Langham Place Shopping Centre.
This is multi-level upscale shopping mall in Hong Kong's Mon Kok district nearby. You can shop till you drop and enjoy a number of cafes and restaurants in the mall as well.
In the early afternoon, I was excited to join my first walking food tour in the city. Without having lunch, I was eager to start sampling some favorite local dishes!
This has to be one of my favorite things to do when traveling to new destinations around the world. I love sampling the local cuisine in new countries that we visit, and I had the pleasure of taking two Foodie Walking Tours during my stay in the city!
Taking a guided food tour is the best way to taste some excellent local dishes at establishments that are highly regarded and frequented mostly by locals themselves. Your professional guides will explain in detail each dish that you are sampling and the history of each establishment visited.
As well, you'll receive a complete guided tour as you make your to each restaurant you will be visiting.
If you love sampling local dishes, then you'll absolutely love these two professional tours I was fortunate enough to take part in. Visit my complete reviews and photographs of these walking food tours here on my blog at …  Eating Adventures Hong Kong and Hello Hong Kong Food Tours.
Note:
Be sure to attend these food tours on an empty stomach, as the food is plentiful and you'll leave stuffed! 🙂
Hong Kong in 3 Days – Victoria Harbour
A great way to spend a few hours is to make your way back down to the Tsim Sha Tsui district waterfront down by the Star Ferry. There's another excellent shopping mall next to it, and a lovely promenade where you can watch the famous waterfront "Symphony of Lights" display held each evening.  
I've included the official Discover Hong Kong website link below where you can view much more information on this major attraction held in Victoria Harbour each evening at 8pm.
Hong Kong in 3 Days – Dukling Boat Tour
Day 3
On day three I started my morning meeting my group to start my second Foodie Tour with Eating Adventures on Hong Kong Island. It was an early start to my day, no breakfast and catching the Star Ferry to make the crossing to the island. My food tour and guide was absolutely outstanding!
I can't recommend enough for you to take a walking guided food tour no matter where you may travel to!
It was then on to take a leisurely relaxing harbour cruise on an original Chinese Junk fishing vessel named the Dukling. A nice way to experience a piece of history and enjoy a harbour cruise at the same time. You can board the vessel on either side of Victoria Harbour. Do check my review and photos of my ride on The Dukling here on my blog.
Hong Kong in 3 Days – Smooth Ride Bike Tour
For those of you who enjoy eco-friendly tours as much as I do, then taking a late afternoon bicycle city tour with Smooth Ride is a great way to experience parts of the city you might otherwise miss. This informative guided bike tour will take you to many historic parts of the city, finishing up along the waterfront in time for great sunset pictures of the city and harbour.
I thoroughly enjoyed my ride and meeting other travelers at the same time from various parts of the world. Check out my review and photographs of my Smooth Ride Bike Tour.
Hong Kong in 3 Days – Ngong Ping 360 Cable Car
If you have the time, or want to juggle things around, then I highly recommend taking the MTR rapid transit out to Lantau and catch the Ngong Ping 360 Cable Car up to the World's Largest Big Buddha Statue.  The 5.7 km cable car journey is worth the ticket alone!
The views are incredible as you slowly make your way up the hillside riding the tram to Ngong Ping Village.
At the top of the tram, you will enter the main village square. It's a little touristy, but you enjoy a snack or meal and do some souvenir shopping as well. From there, you make your way to world's largest Buddha Statue, the Tian Tan Buddha. A remarkable site set among the beautiful hills of Lantau Island.
This is a definite must see attraction!
Note:
Ngong Ping 360 as you can imagine, is an extremely popular and busy tourist attraction. I arrived just before the gates opened at 9 am with no waits whatsoever!  So go early if you want to avoid the arriving tour buses and crowds!
There you have it!  This is just a sample of the many things to see and do in this incredible city. If you haven't been to Hong Kong, then you simply must add this beautiful city to your travel bucket list.
Final Note:
I went non stop from morning to evening, trying to see as much as I could in the few days I had in the city. Hong Kong is definitely a "people mover" city. I have never traveled to any other city in the world, where getting around was never so easy!
From their immaculate rapid transit system, city transit buses to the fun Ding Ding rail cars, getting around most anywhere is simple, quick and very affordable. When you arrive at the airport, get yourself a convenient Octopus Card at one of the kiosks. They'll load your card for you, and your on your way!
Numerous shops and restaurants also accept this card for your convenience, so you don't have to keep looking for money all the time!
If you are Serious About Your Health, particularly during travel, then have a look at this amazing health supplement my family and I have been taking for years. It involves one of the most important ingredients in our bodies – Glutathione!
I am proud to be a RobKellerMD Natural Health Products Affiliate and always enjoy sharing my story with others! Just click on the Banner Below or Check Out My Recent Posts on the Benefits of Glutathione For Healthy Travel , as well as The Best Glutathione Supplement for more detailed information.
Doctor RobertKellerMD Health Supplements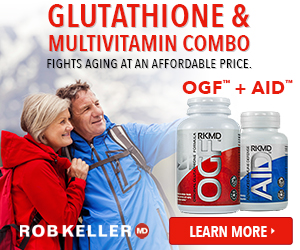 Learn much more about this exceptional health supplement and their other line of wonderful products, by visiting their
Official RobKellerMD Webpage
.
If you prefer, just click on the RobKellerMD Colorful Banner above and it will take you directly to their official website as well.
Receive 50% Off on Any of their wonderful health products through Dr. Keller's website, Contact Me Directly for an Official Coupon Code to receive a 50% Discount on Your First Order and a 30 day, empty-bottle guarantee.

If you have any questions regarding ordering or this product, don't hesitate to send me a note via my Contact Page and I will get back to you as soon as I can. I'm always happy to share my story and experience with others! 🙂
* As an Affiliate Member, I do receive a small commission for sales, which in turn, help me to maintain my travel blog and contribute to one of my favorite world-wide charitable organizations called Kiva.*
"Helping Those In Need … Help Themselves"
Please Note: The information contained within this website has not been evaluated by the USA Food and Drug Administration (FDA). RobKellerMD Nutritional Supplements are not intended to diagnose, treat, cure or prevent any disease
Safe & Healthy Travels!
If you enjoyed reading this article, make my day and share it with your Friends by clicking one of the Social Media icons below. As well, Never Miss a New Post or Update – Subscribe Below to Receive My New Colorful Monthly Email Newsletter! Or if you prefer, visit My Newsletter Page
Thanks 🙂