GR8 TRAVEL TIPS – Home
Discovering Great Travel Tips and Inspiration for Baby Boomers
Hi there! My name's Robert and I am your host here at Gr8 Travel Tips. So glad you found your way here! 🙂
This is Your One Stop for finding …
The Best Tips and Inspiration for Travel!
Please, browse through the various Menu Tabs at the Top or Try the Search Tab on the Right Side, I'm sure there's bound to be something that will grab your attention and curiosity!
Over the last few years I've included many featured articles on our family travels, but now that our kids are grown, I've turned my focus to travel tips and inspiration for those of us over 50 years of age, or the millions of us Baby Boomers out there!
Baby Boomers;
Post WWII individuals born from 1946 to 1964. The median age today would be between 51 and 70 years of age.  There is estimated to be over 1.6 Billion Baby Boomers around the World!
Great Travel Tips and Inspiration for Baby Boomers – Travel Related Articles
Over the years I've written hundreds of articles related to …
Travel Health & Fitness
Important Tips for Safe & Stress Free Travel
Exciting Travel Destinations
Tours & Attractions Along the Way
Personal Reviews of Select Accommodations, Products & Services
The majority of the articles posted are from our very own personal travel experiences over the years, filled with photographs and videos taken along the way.  My goal here is to inspire all you baby boomers out there to Set Goals for yourself in the years to come and to do your best to Achieve Those Goals no matter what they may be!
Perhaps starting your very own travel blog for fun, so you and your family members can enjoy your travel memories and photographs for years to come.  It's your own personal diary to share with those you choose. Be sure to check out my latest article on starting your own travel blog.
Great Travel Tips and Inspiration for Baby Boomers and Much More
I'm trying to offer a more personal glimpse of our travels in the hopes that they may inspire you to visit these places and also take part in the many wonderful tours and attractions that we have enjoyed while traveling.
inspiration;
stimulation or arousal of the mind, feelings, etc, to special or unusual activity or creativity;
the state or quality of being so stimulated or aroused;
someone or something that causes this state;
an idea or action resulting from such a state;
the act or process of inhaling; breathing in
Collins English Dictionary – Complete & Unabridged 2012 Digital Edition
Great Travel Tips and Inspiration for Baby Boomers – Personal Insight
My views and opinions are my own and I hope that you can gain something from them in helping you choose and decide on what you would like most out of your vacation.  Planning is half the fun, so why not get started today! 🙂
So, to help you get started, why not visit one of my favorite posts and where I reside.  It's called Holidays in British Columbia!  As well, be sure to check out my About Page, to learn more about myself and my family.
I hope you enjoy your stay and do return often!
If you are on any of the Social Media accounts including; Facebook, Twitter, LinkedIn, Instagram or Pinterest, let's Get Connected and interact with one another! 🙂
If you are Serious About Your Health, particularly during travel, then have a look at this amazing health supplement my family and I have been taking for years. It involves one of the most important ingredients in our bodies – Glutathione!
I am proud to be a RobKellerMD Natural Health Products Affiliate and always enjoy sharing my story with others! Just click on the Banner Below or Check Out My Recent Posts on the Benefits of Glutathione For Healthy Travel , as well as The Best Glutathione Supplement for more detailed information.
Doctor RobertKeller MD Health Supplements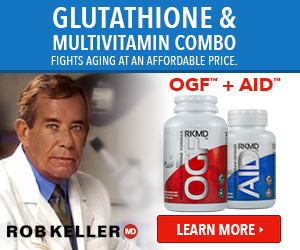 Learn much more about this exceptional health supplement and their other line of wonderful products, by visiting their
Official RobKellerMD Webpage
.
If you prefer, just click on the RobKellerMD Colorful Banner above and it will take you directly to their official website as well.
Receive 50% Off on Any of their wonderful health products through Dr. Keller's website, Contact Me Directly for an Official Coupon Code to receive a 50% Discount on Your First Order and a 30 day, empty-bottle guarantee.

If you have any questions regarding ordering or this product, don't hesitate to send me a note via my Contact Page and I will get back to you as soon as I can. I'm always happy to share my story and experience with others! 🙂
Please Note: The information contained within this website has not been evaluated by the USA Food and Drug Administration (FDA). RobKellerMD Nutritional Supplements are not intended to diagnose, treat, cure or prevent any disease.
* As an Affiliate Member, I do receive a small commission for sales, which in turn, help me to maintain my travel blog and contribute to one of my favorite world-wide charitable organizations called Kiva.*
"Helping Those In Need … Help Themselves"
Safe & Healthy Travels!
If you enjoyed reading this article, make my day and share it with your Friends by clicking one of the Social Media icons below. As well, Never Miss a New Post or Update – Subscribe Below to Receive My New Colorful Monthly Email Newsletter! Or if you prefer, visit My Newsletter Page
Thanks 🙂