Choose Hello Hong Kong Walking Food Tours
One of the great things we love to do when traveling to new destinations around the Globe, is to join a Walking Food Tour. On my recent visit to Hong Kong, I had the pleasure of joining Hello Hong Kong Food Tours on their very popular Public Group Food Tour.
This tour is centered on Hong Kong Island, beginning in the old neighborhood of Sheung Wan and continuing on and finishing in Wan Chai district.
Hello Hong Kong Food Tours – Small Group or Private
There are a variety of tours to select from with Hello Hong Kong Tours. Choose from a variety of full mixed group and private city and food tours.  I'm sure there's a perfect tour to suit your interests and time that you have available when visiting the city.
My tour included a small group of individuals from all parts of the world, making it also a great way to meet other like minded people when traveling. Below, is a glimpse of what I enjoyed on my full 3 ½ hour tour, and what you can look forward to when booking with Hong Kong Food Tours.
Warning:

Do not eat before coming on this tour! This is a Food Tasting Tour and you will have more to eat than you can handle, even on an empty stomach. 🙂
Hello Hong Kong Food Tours – Public Group Food Tour
Sheung Wan
We started our tour in the very busy and vibrant neighborhood of Sheung Wan. Known for shopping and side streets filled with traditional dry seafood and herbal medicine shops. Our tour started at 09:30 am and I was awake early in the morning, didn't have a bite to eat as recommended,  so I was all set to start food sampling!
Dim Sum
Our first stop of the morning was to a very well known Dim Sum restaurant in business for over 85 years. The restaurant was packed upon our arrival. This is a great indication the food must be excellent and it certainly was!
Our friendly and very informative guide (Nicole), ordered some restaurant favorites for us to sample.
Her selections were outstanding! I've had Dim Sum many times in western Canada where I live, but this was exceptional! There was plenty to eat for everyone and what a great start to the tour.
Traditional Dry Seafood and Medicine Shops
After enjoying a number of excellent Dim Sum samples, it was time to take a stroll to our next location, with a few interesting stops along the way. This part of the city is well known for its traditional dry seafood and herbal medicine shops.
Nicole filled our group in on the history of these shops and the many health benefits associated with the vast variety of interesting and unique items for sale. Can you guess what I'm holding? 🙂
Wonton Noodle Shop
This is one shop I was eager to try, as I have enjoyed eating Wonton Noodle Soup in Vancouver British Columbia's Chinatown for over 35 years!  I was anxious to compare the soup to that in which I have enjoyed for so long.
This was another small but very popular Wonton Noodle restaurant that's been around since the 1960's. The  soup was superb and as good or if not better than what our kitchen chefs serve in Vancouver.
I could live on this soup! 🙂
Hello Hong Kong Food Tours – Street Markets
It was then on to our next stop, and along the way, Nicole led us through one of the many popular street markets. This is where locals shop for their fresh vegetables, fish and so much more.  A buzz of activity and certainly something not to be missed when visiting Hong Kong.
Milk Tea
While strolling in the marketplace, Nicole has us sample a British tradition dating back many years here in the city.  A nice refreshing iced tea with milk drink, or more commonly referred to as 'Milk Tea'  It definitely hit the spot on this very hot and humid day, or least I thought it was! 
Hello Hong Kong Food Tours – Wan Chai
Next, it was time for a ride on Hong Kong's traditional Street Rail Tram or more commonly referred to as the 'Ding Ding Tram' by locals, taking us for a relaxing ride to the district of Wan Chai. 
After exiting the Tram, it was on to a favorite bakery in the area that serves one of the more popular treats among locals, the mouth watering Egg Tart. Our tarts were oven fresh and still warm.  It's hard to eat just one of these old British favorites!
Egg Tart
Our last stop and with bellies bursting, we make our way to yet another ever so popular restaurant to sample their delicious specialty, roasted meats.
Roasted Meats
Served with rice and vegetable, this was a great way to end our tour and thank goodness, as we were all stuffed at this point!
This was an outstanding walking food tour that takes place on Hong Kong Island and for Foodie lovers, a tour that should not be missed. Our guide was very professional and knowledgeable, who made sure at all times, we were all well fed and taken care of.
What a great way to sample the local dishes and receive an in-depth history lesson at the same time. I highly recommend taking a Hello Hong Kong Food Tour when visiting the city, you definitely will be glad you did!
Below, I have listed a link to their official website for your convenience, where you can access much more detailed information on tours, online booking and more!
A Big Thanks to Hello Hong Kong for hosting my Public Food Tour on my recent visit to Hong Kong. All content and opinions are that of the author and reflect my personal experience only.
If you are Serious About Your Health, particularly during travel, then have a look at this amazing health supplement my family and I have been taking for years. It involves one of the most important ingredients in our bodies – Glutathione!
I am proud to be a RobKellerMD Natural Health Products Affiliate and always enjoy sharing my story with others! Just click on the Banner Below or Check Out My Recent Posts on the Benefits of Glutathione For Healthy Travel , as well as The Best Glutathione Supplement for more detailed information.
Doctor RobertKellerMD Health Supplements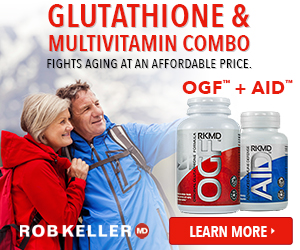 Learn much more about this exceptional health supplement and their other line of wonderful products, by visiting their
Official RobKellerMD Webpage
.
If you prefer, just click on the RobKellerMD Colorful Banner above and it will take you directly to their official website as well.
Receive 50% Off on Any of their wonderful health products through Dr. Keller's website, Contact Me Directly for an Official Coupon Code to receive a 50% Discount on Your First Order and a 30 day, empty-bottle guarantee.

If you have any questions regarding ordering or this product, don't hesitate to send me a note via my Contact Page and I will get back to you as soon as I can. I'm always happy to share my story and experience with others! 🙂
* As an Affiliate Member, I do receive a small commission for sales, which in turn, help me to maintain my travel blog and contribute to one of my favorite world-wide charitable organizations called Kiva.*
"Helping Those In Need … Help Themselves"
Please Note: The information contained within this website has not been evaluated by the USA Food and Drug Administration (FDA). RobKellerMD Nutritional Supplements are not intended to diagnose, treat, cure or prevent any disease
Safe & Healthy Travels!
If you enjoyed reading this article, make my day and share it with your Friends by clicking one of the Social Media icons below. As well, Never Miss a New Post or Update – Subscribe Below to Receive My New Colorful Monthly Email Newsletter! Or if you prefer, visit My Newsletter Page
Thanks 🙂
Did You Know …
"The word Hong Kong means Fragrant Harbour in Cantonese."