Tips On Staying Healthy On Your Holiday
I am always happy to receive other writers suggestions on Travel Health. Taking a few extra simple steps along the way can certainly make a huge difference in keeping you and your family happy and healthy when traveling away from home.

Over the years, my family and I have traveled extensively to foreign countries and thankfully we have all stayed healthy by taking the necessary extra precautions. A few you will see listed below that really can make a big difference!
Robert
Enjoy Healthy Holiday Travel Always
The last thing you want to do on your holiday is waste any time being rendered out of action because you are sick. Trust me, I would know, given that I spent 2 of my 3 days in Athens bed-ridden with the worst case of stomach upsets.
What was the cause? Who knows!
The long plane ride over could have been the culprit or maybe even the sudden change in temperature – another hundred reasons could be to blame! It's only natural that everyone always talks about the great things about going on holiday – sickness is rarely discussed.
Simple Advice For Healthy Holiday Travel
That all said, here are some simple things you can do to stay happy and healthy for your entire holiday. Traveling is wonderful and the experience visiting other countries around the world is amazing. In fact, science has proven that there are many health benefits associated with travel. Check out this recent well written article on the Health Benefits of Traveling by a fellow travel blogger and nutrition specialist.
Some Great Reasons to Get Out There and See The World! 🙂
Healthy Holiday Travel – Your In Transit Details
So, you read about my nightmare experience in Athens, so take my word of advice and make sure you drink plenty of fluids on your plane ride over. Get up every now and again to exercise your muscles and to avoid deep vein thrombosis (DVT).
It's best to see your doctor before your trip to discuss anything you are worried about (for example, motion sickness or jet lag).
Healthy Holiday Travel – Weather Conditions
Regardless of whether you are going to a warmer or cooler climate, your body will need time to adjust to the sudden change in environment. If you are going to a location where it will be winter, you could be at risk of catching influenza (or the flu), so investigate whether that particular area has had a breakout recently.
It's also in your best interest to visit your doctor to get a flu vaccination before leaving.
Healthy Holiday Travel -Your Daily Schedule
If you are used to a standard desk job where you sit most of the day and you plan to be doing a lot more physical activity on your holiday, it's wise to build up your fitness before you depart. Whether that means going to the gym or exercising at home, it will make for much less of a shock to your system once your holiday begins.
Healthy Holiday Travel – What You Won't Be Able to Find Overseas
In certain countries, you won't be able to find the products that are readily available to you in your local area at home.  For any necessities that you just can't live without, you will want to have a back-up plan if you simply can't find these items abroad, or be sure to add them to your packing list before departure.
Healthy Holiday Travel – Medications Currently Taking
If you do require regular medications, you need to prepare yourself before leaving. Here's a handy checklist of things to consider:
Do I have enough medication to last me through the trip?
Is my medication allowed in the country I am going to? Keep in mind, your medicine may be classed as being illegal in the area you are visiting.
Do I have a letter from the doctor setting out what the medication is, how much I will require and stating that it is for my personal use only.
Handy tip:
Even though its packaging may be bulky, do not take your medicine out of its original container, as the label (with your name and dosage instructions) is essential in providing authorities with information they may deem necessary.
Healthy Holiday Travel – The Food and Water at Your Destination
Before heading off on your dream trip, check whether the quality of food and water wherever you are going is poor. Eating or drinking anything dodgy could see you struck down with infections such as;
Gastroenteritis;
Typhoid;
Cholera;
Hepatitis A and B.
Handy tip:
If you know the local tap water isn't safe, use bottled water to drink and brush your teeth with. Be wary of the ice going into your drinks and try to avoid uncooked food and any fruit that you can't peel.
Healthy Holiday Travel – What Happens if I Get Sick While Overseas?
For Australian Citizens Only
Okay, so, if things don't go to plan and you do get sick, it's not the end of the world. Firstly, it's important that you are aware that private health insurance coverage will not cover you for overseas travel: the policy only applies while you are in Australia!
The Australian government has a reciprocal health care agreement with the following countries:
New Zealand
UK
Republic of Ireland
Sweden
Netherlands
Finland
Italy
Belgium
Malta
Slovenia
Norway
In other words, if you are in any of these countries and require care, you will be able to access basic medical treatments just as you would here in Australia if you went to a public hospital. Essential treatments will either be covered or, you will receive a portion of out-of-pocket expenses back as a rebate.
Should you need medical treatment in any other country you will need to find alternative ways to cover your health care expenses. If you are reading this now and know that traveling is definitely on your to-do list, it certainly benefits you to do some forward planning. A number of private health insurance funds allow their customers to suspend their insurance while they are traveling.
With this, just keep in mind that certain funds have a minimum amount of time that you need to have been with the fund for before you are eligible to take advantage of this. This varies from one day to one year.
If you know that traveling is definitely ahead of you, it benefits you to opt into one of these health insurance providers because while you are away, you won't have to pay what you usually would for your policy. Once you return from holiday, your coverage will resume as per normal.
When doing your homework, you will also find that certain private health insurance providers offer discount travel insurance rates to their members.
Planning ahead for whatever life may throw at you while you holiday, allows you to focus on the important things… like what delicious food you will be trying, what fantastic sights you will be taking in and so on. If you' are based outside of Australia, you will need to investigate the policies that govern your country.
About Sarah
Sarah works as Communications Manager for HelpMeChoose.com.au, one of Australia's leading insurance and home loan comparison services.
Safe travels!
I've always said for many years now …
"If you can afford to travel, you can afford travel insurance!"
If you are Serious About Your Health, particularly during travel, then have a look at this amazing health supplement my family and I have been taking for years. It involves one of the most important ingredients in our bodies – Glutathione!
I am proud to be a RobKellerMD Natural Health Products Affiliate and always enjoy sharing my story with others! Just click on the Banner Below or Check Out My Recent Posts on the Benefits of Glutathione For Healthy Travel , as well as The Best Glutathione Supplement for more detailed information.
Doctor RobertKeller MD Health Supplements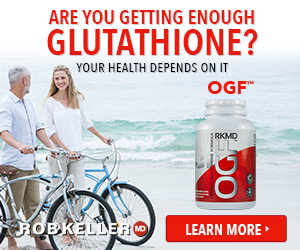 Learn much more about this exceptional health supplement and their other line of wonderful products, by visiting their Official RobKellerMD Webpage. If you prefer, just click on the RobKellerMD Colorful Banner above and it will take you directly to their official website as well.
Receive 50% Off on Any of their wonderful health products through Dr. Keller's website, Contact Me Directly for an Official Coupon Code to receive a 50% Discount on Your First Order and a 30 day, empty-bottle guarantee.

If you have any questions regarding ordering or this product, don't hesitate to send me a note via my Contact Page and I will get back to you as soon as I can. I'm always happy to share my story and experience with others! 🙂
Please Note: The information contained within this website has not been evaluated by the USA Food and Drug Administration (FDA). RobKellerMD Nutritional Supplements are not intended to diagnose, treat, cure or prevent any disease.
* As an Affiliate Member, I do receive a small commission for sales, which in turn, help me to maintain my travel blog and contribute to one of my favorite world-wide charitable organizations called Kiva.*
"Helping Those In Need … Help Themselves"
Safe & Healthy Travels!
If you enjoyed reading this article, make my day and share it with your Friends by clicking one of the Social Media icons below. As well, Never Miss a New Post or Update – Subscribe Below to Receive My New Colorful Monthly Email Newsletter! Or if you prefer, visit My Newsletter Page
Thanks 🙂