How to Make Your Hajj Tour a Successful Pilgrimage
There is so much planning to do, especially when the Hajj Tour is concerned.  Remember, this is a holy obligation and not a pilgrimage and thus packing for this tour should be different, but at the same time, not leaving the necessities behind.
Hence, take a look at the tips we have for you and be well informed at the same.
Definition:
Hajj Tour Travel Tips
Pack Enough Ihram Clothing
What you should carry with you are at least two to three sets of extra clothes for ihram. If you feel carrying so much is going to be difficult, then you can opt for the cheaper options when you get in Saudi, and buy them from there. Changing your clothes is a must since you will most definitely get sweaty and dirty.  Laundromats may or may not be around while conducting manasik, so carrying extra sets is recommendable.
Plus, the nights get really cold and the extra sets can help keep you warm at the same time.
Pack the Zamzam Well
There have been many cases of these being stolen or misplaced, especially at the conveyor belts at the airport.  If you do not want this happening to you, ensure that yours is kept safe in a duffel bag or a book bag, something that is very inconspicuous, and does not look as if it contains the zamzam.
Carry an Unlocked Phone
We cannot stress enough on this, for around 100 riyals you can get a phone line in Saudi, which would work on your unlocked phone as well. Constant connections are a must for your safety and security, just in case you lose your way or get lost in the crowd which happens every year.
Outgoing calls are charged, while incoming is free.
Special Hajj Packages
Carry Your Medication
Pharmacies in Saudi are a plenty and they have all the medicines you need, but do not leave anything to chance. This is especially if your health needs are tailor made by your family doctor. Always ensure that you stay off the hassle of running around to find life saving drugs at the eleventh hour!
Carry Your ID Card
If you do not have one, make one of your own and have all your details on it (not too personal though). Your passport is always with your group guide and you too should have an identification card of some sort on you as well.
In the past, people have fallen ill and unconscious while in public places. The ID card on you can help trace your group and/or close ones. You could also get totally lost in the crowd, as well as possibly you get confused about your hotel's location.
Do not leave anything to chance, have your full name, passport number and contact information on the ID card you make.
Be Careful of Fraudsters and Pickpockets
There are plenty of them around, especially near the tawaf zones, say sources. Your money should be kept safe where no one would know and could easily access. Even at hotels or the tents you rent, make sure you trust no one with your precious belongings. Hence, carry a portable safe with you at all times.
Hajj Tour
Head for the Fahad Gate
The Fahad Gate is where you should head, just in case your body cannot bear the heat anymore. It is a well known fact that the King Fahad Gate is an air conditioned one and even while the sun lashes down during the day, this area is always the coolest place for relief from the sun and heat!
We hope this information on what to pack and what to do for Hajj tour comes in handy!!
Hajj Tour

It is estimated that almost one and half million people of made the Hajj in 2014!  Read more below …
Authors Bio:
Rahim from M.Zahid Travel has spoken with many who have done Hajj and Umrah in the past. The author does bring tips on how to make your Hajj tour a successful one, with knowledge and good research. To learn more on how to make this holy pilgrimage a blessed and a very peaceful one, check online.
A special thanks to Rahim for submitting this very informative Guest Post!
Update:
The 2018 Hajj Pilgrimage is scheduled to take place from August 19 – 24th.
If you are Serious About Your Health, particularly during travel, then have a look at this amazing health supplement my family and I have been taking for years. It involves one of the most important ingredients in our bodies – Glutathione!
I am proud to be a RobKellerMD Natural Health Products Affiliate and always enjoy sharing my story with others! Just click on the Banner Below or Check Out My Recent Posts on the Benefits of Glutathione For Healthy Travel , as well as The Best Glutathione Supplement for more detailed information.
Doctor RobertKellerMD Health Supplements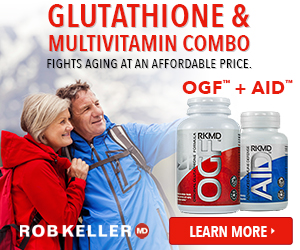 Learn much more about this exceptional health supplement and their other line of wonderful products, by visiting their
Official RobKellerMD Webpage
.
If you prefer, just click on the RobKellerMD Colorful Banner above and it will take you directly to their official website as well.
Receive 50% Off on Any of their wonderful health products through Dr. Keller's website, Contact Me Directly for an Official Coupon Code to receive a 50% Discount on Your First Order and a 30 day, empty-bottle guarantee.

If you have any questions regarding ordering or this product, don't hesitate to send me a note via my Contact Page and I will get back to you as soon as I can. I'm always happy to share my story and experience with others! 🙂
* As an Affiliate Member, I do receive a small commission for sales, which in turn, help me to maintain my travel blog and contribute to one of my favorite world-wide charitable organizations called Kiva.*
"Helping Those In Need … Help Themselves"
Please Note: The information contained within this website has not been evaluated by the USA Food and Drug Administration (FDA). RobKellerMD Nutritional Supplements are not intended to diagnose, treat, cure or prevent any disease
Safe & Healthy Travels!
If you enjoyed reading this article, make my day and share it with your Friends by clicking one of the Social Media icons below. As well, Never Miss a New Post or Update – Subscribe Below to Receive My New Colorful Monthly Email Newsletter! Or if you prefer, visit My Newsletter Page
Thanks 🙂